Aircraft Warning Lights (AWL) for Earth Station Antennas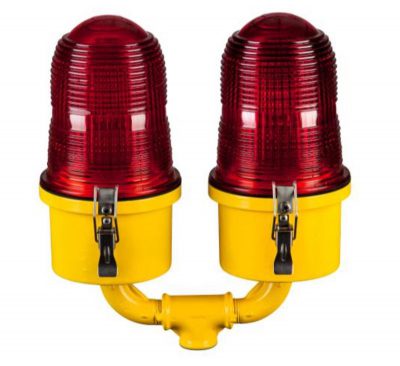 Aircraft Warning Lights (AWL) for Earth Station Antennas
Skybrokers can supply Aircraft Warning Lights (AWL) for your Earth Station Antenna. Two obstruction lights are mounted on a bull horn. ICAO low intensity for obstructions/obstacles up to 45 meters/150 feet. We use quality products from local vendors.
We can provide the HA-OL2R, which is a double obstruction light with an automatic relay. If the main light fails, the standby light will automatically switch on.
This AWL is housed in a heavy aluminum body, yellow colored (RAL 1021), chromate conversion and powder coating. This AWL is used on Heliports and Airfields.

Features
Dimensions; 255 x 146 x 280mm
Weight; 3.5kgs
Lens; Borosilicate glass tempered (Red)
Mounting: ¾' threading
Light Source; LED
Power Consumption; 2x 5W
Expected Lifetime; >75,000 hours
Power Supply; 110-240VAC or 50/60Hz
Aircraft Warning Lights (AWL) for Earth Station Antennas