Telstar 11 (Orion-1) at 15° West (Retired)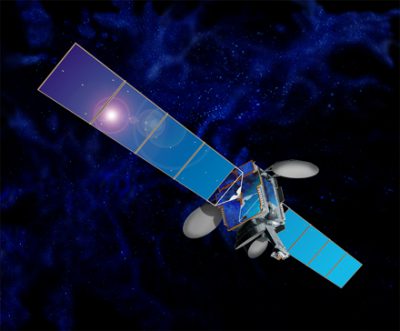 The Orion-1 telecommunications satellite was operated by Orion Network Systems, Inc. from USA. The satellite was constructed by Matra Marconi Space (aka EADS Astrium – Airbus Defense & Space), based on their EuroStar-2000 bus, which made it the first satellite purchased of a European satellite by a US-based company.
The satellite had 34 Ku-band transponders serving Europe, the United States to the Rocky Mountains and parts of Canada and Mexico, providing video for broadcast and business television, high-speed Internet access and multimedia services, broadband and data networking. The Orion-1 satellite was equipped with many features which were innovative at the time of its launch and are now to be found as standard on many modern spacecraft;
all-solid state power amplifier payload,
dual 2.3m Kevlar moulded gridded-shaped reflectors with both single and multiple feed horns,
hinge deployment and trimming mechanisms for 2º of movement throughout the life of the satellite.
In 1998 Orion Network Systems, Inc. was acquired by Loral Space & Communications, Inc. and the satellite was integrated into their fleet, operated by Loral Skynet under the new name Telstar 11.
A second satellite named Orion-2, a carbon copy of Orion-1, was originally ordered, but cancelled in 1993. An improved Orion-2 was ordered instead. This order was later cancelled again when Orion merged with Loral Skynet, who opted to procure satellites from their sister company, Space Systems/Loral (SS/L). It was subsequently sold to Eutelsat as a backup satellite who renamed the satellite in Eutelsat-4A in 2012.
Orion-1 satellite was successfully launched on January 31st, 1995, on an Ariane 44L rocket, operated by launch operator Arianespace, from the Kourou Space Port in French Guyana.