Vertex 6.1m Ku-band Earth Station Antenna with motorized Pedestal Mount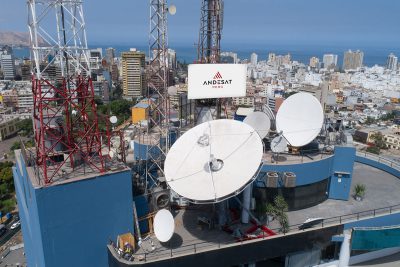 | | |
| --- | --- |
| Condition: | Used and refurbished |
| Model: | 6.1KPK |
| Manufacturer: | VertexRSI |
We're sorry but this product is sold
Perhaps you're interested in this alternative product:
Vertex 6.1m Satellite Antenna Ku-band with motorized Pedestal Mount
The Vertex (VertexRSI – GDSatc0m) 6.1m Earth Station Antenna, Compact Cassegrain is configured in Ku-band Rx/Tx and has a 2-port Linear Feed. The system includes a 2-Axis Motorizable Mount with AZ/EL jackscrews, a Kingpost Pedestal Mount, Hub enclosure 152cm (60inch), 91cm (36inch) depth and 20-piece precision-formed aluminum panels with heat-diffusing white paint.
Although Vertex has dis-continued this model there is still support and parts available in the market. This antenna requires theodolite alignment. The 6.3m is its replacement. System is in perfect condition and will be completely reconditioned and refinished. We complete the antenna with new reflector hardware kits, documentation package and foundation plans. System is guaranteed to meet OEM specs when properly installed by one of our certified installation teams.
Our technicians installed a Vertex 6.1m Satellite Antenna for AndeSat in Lima, Peru. Watch the 6.1m antenna installation video on YouTube!
Our team also de-installed an identical antenna in New York City in April 2016 as part of a dismantling project. Please watch the video on YouTube: Skybrokers dismantling a Teleport in New York! Re-installation by our team is recommended to warrant the performance. Antenna comes with NEW motors and reducers.
Vertex 6.1m Ku-band Earth Station Antenna with motorized Pedestal Mount
Vertex 6.1m Ku-band Earth Station Antenna with motorized Pedestal Mount