VertexRSI
VertexRSI offered the full range of earth station and base station communications products and was specialized in fixed and mobile satellite communication gateways, antennas, high power amplifiers, baseband products, frequency converters, controls and microwave components. VertexRSI offered design and engineering support as preparation for the installation.
Skybrokers offers for over 10 years VertexRSI Satellite Earth Station Antennas, new as well as used. We can provide turnkey solutions, refurbishment and upgrades. We supported several clients with new and used antennas, such as the VertexRSI 3.8m, VertexRSI 6.3m, VertexRSI 6.1, VertexRSI 7.2m, VertexRSI 8.1m and VertexRSI 9.3m.
The company was founded in 1973 and operated from 2004 till 2019 as subsidiary of General Dynamics SATCOM Technologies, a USA based business unit of General Dynamics C4 Systems, operating as General Dynamics Mission Systems. VertexRSI was owned by Tripoint Global, a privately held company in New York who bought Vertex in 1999 from Vertex Corp. Tripoint Global was composed that time of RSI, Prodelin, Gabriel Electronics & Microwave and CSA Wireless Communications. Tripoint Global merged Vertex with RSI to become VertexRSI. GDSatcom acquired Trpoint Global in 2004.

In 2019 VertexRSI (GDSatcom) was acquired by CPI, Inc.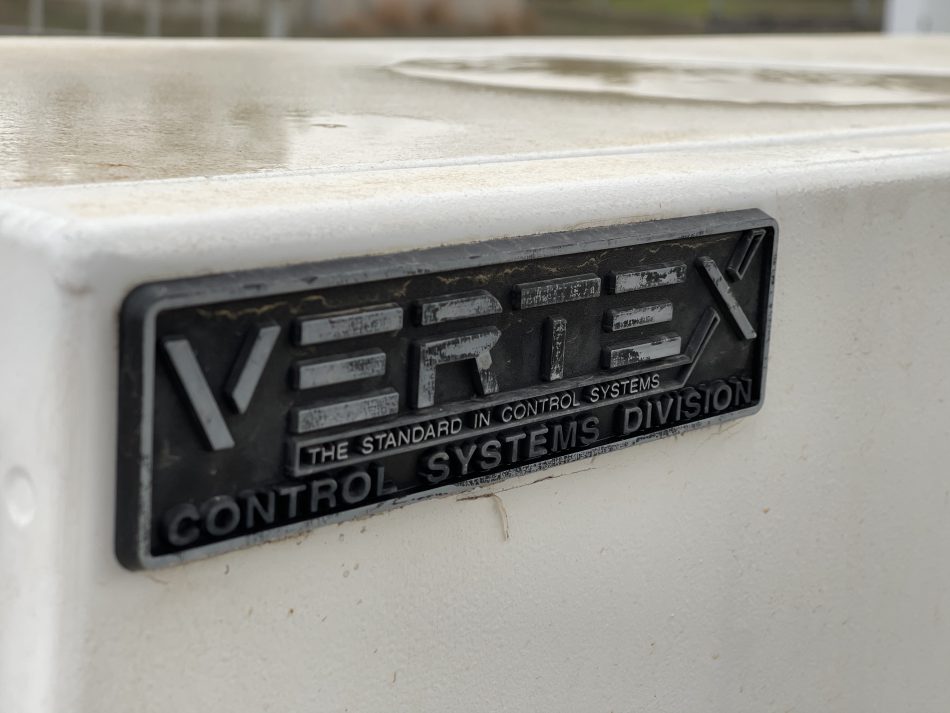 History of VertexRSI
Engineer J. Rex Vardeman started working at LTV Electrosystems (a division of LTV Corporation) later to become E–Systems, Inc. Vardeman served in several progressively responsible engineering and management positions related to the development of standards and the design of large satellite communications earth station antennas.
In 1973, Vardeman and A. Don Branum founded Radio Mechanical Structures, Inc. (RMS) in Kilgore Texas that was sold in 1977 to Harris Corp. The acquisition would form Harris Satellite Communications as a division of Harris Corp.
Vardeman served as Vice President and General Manager and a Director and Branum as Vice President and Director until the acquisition.
In 1984, Vardeman, Branum, and other key employees purchased Harris Antenna Operations and formed Vertex Communications Corporation, where Vardeman served as Chairman of the Board, CEO, and President and Branum as Senior Vice President and Director of the company from April 1994 to April 1998.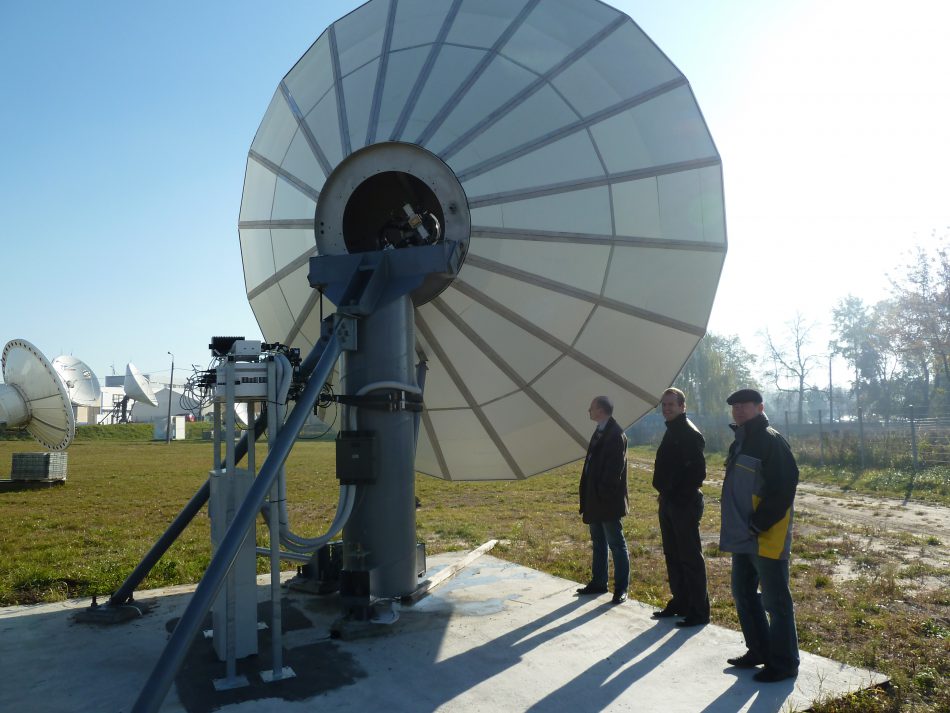 Vertex acquired the plant's assets and would continue to design, manufacture and install large antennas. The satellite communications division was marketing the Vertex antenna line under the Harris label, and would design and manufacture its own line of smaller, state-of-the-art antennas.
This publicly–held Texas Corporation became a world leader in the design, manufacture, and field installation of precision satellite communications earth station antennas for commercial use. Clients included AT&T, General Electric, GTE, MCI, and a multi–million-dollar contract for a new satellite distribution system for the Public Broadcasting Service (PBS).
In January 1997 Vertex Communications Corp. acquired Santa Clara, CA based TIW Systems, Inc. TIW Systems served mainly domestic clients in the USA and was founded in 1976 as a company specialized in design and manufacture of full motion, full performance antennas for satellite communications, military and scientific markets. TIW supplied also their FlexiDAMA and MC-TDMA networks to ISTRAC in India for voice, data and video transmissions; GNFC, India, for Internet services; and the Royal Thai Air Force for air traffic control. TIW was an ISO 9001 certified facility.
In 2000 NSI Global, Inc, a leading provider of global wireless solutions for broadband networking and remote asset management, purchased TIW Systems Division from TriPoint Global Communications, Inc.
NSI decided in 2002 to exit the broadband business and later that year NSI Communication Systems, Inc, filed for bankruptcy. In February 2003 former employees of NSI Global Inc.'s broadband division bought their previous employer's assets to form satellite communications equipment company PolarSat, Inc. PolarSat will be manufacturing two VSAT systems, the VSAT Plus II and the FlexiDAMA.
NSI Global, Inc. still exists but now focuses on the remote asset management market. It provides services and equipment so firms such as trucking companies can continuously monitor the location of their vehicles.
Vertex Communications Corporation was organized in wholly owned subsidiaries and included:
Vertex Satcom Systems, Inc. (formerly known as TIW Systems, Inc.), headquartered in Santa Clara, California;
Vertex Antenna Systems, LLC (formerly a division of TIW Systems, Inc.), a Nevada limited liability company with its principal office in Santa Clara, California;
Vertex Microwave Products, Inc. (formerly known as Gamma-f Corp.), a Nevada corporation headquartered in Torrance, California;
Vertex Electronic Products, Inc. (formerly known as Maxtech, Inc.), located in State College, Pennsylvania;
Vertex Antennentechnik, GmbH, with its headquarters in Duisburg, Germany;
Vertex Foreign Sales Corporation with its office in St. Thomas, The Virgin Islands;
Vertex International, Ltd., formed under the laws of England.
Vertex has been named by Forbes Magazine as one of the '200 Best Small Companies in America'. Vardeman, that time the company's largest individual stockholder, was responsible for much of its success and has been credited for many of the technological advances in this industry. His management style was one of teamwork and close communication with respected employees and co–workers.
In November 1999, Vertex Communications Corp. was acquired by Tripoint Global Communications, Inc, a privately held company in New York. Tripoint Global was composed that time of RSI, Prodelin, Gabriel Electronics & Microwave and CSA Wireless Communications.
Tripoint Global would merge Vertex with RSI to become VertexRSI, a direct wholly owned subsidiary of Tripoint Global.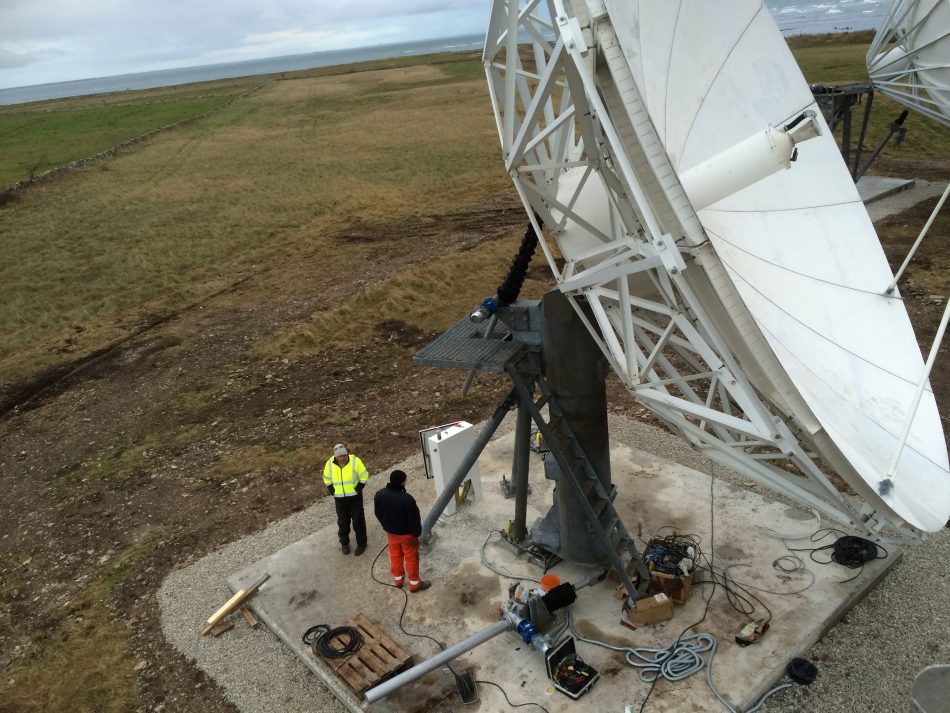 In June 2004 Global Aerospace and Defense manufacturer General Dynamics acquired Tripoint Global Communications. TriPoint became part of the General Dynamics C4 Systems business unit, which is a leading integrator of secure communication and information systems and technology. With the acquisition of TriPoint, General Dynamics had presence in India with two manufacturing facilities in Noida and a marketing-sales office in Delhi, forming Tripoint Global Asia Pvt, Ltd. (TPGA). The General Dynamics C4 Systems business unit is curently operating as GDSatcom Mission Systems.
Vertex Antennentechnik, GmbH.
Back in 1963 KRUPP company located in Duisburg, Germany accepted a contract for the design and construction of a 20m radio telescope for the observatory in Bochum, Germany. Within the KRUPP research division, a team of highly qualified engineers was formed and requested to construct large antennas. With follow-up contracts: the 28.5 m antenna Raisting II for the newly satellite communications technology and the design, development and construction of the 100m radio telescope Effelsberg for the Max-Planck-Gesellschaft, allowed KRUPP Antennentechnik to established itself in this niche market.
During the initial phase, the product range primarily comprised large antennas structures with considerable financial volume. In 1992 the KRUPP Antennentechnik was acquired by US based Vertex Communications Corporation acquired KRUPP when the company name was changed to Vertex Antennentechnik GmbH. The product range portfolio was expanded with complete precision antennas, kingpost antennas and other satcom products. At the same time, the Radio Frequency department emerged; allowing Vertex Antennentechnik to offer complete ground stations to its customer base.
Solutions from Vertex Antennentechnik were used in Spacecom AMOS-5 spacecraft from Israel, the Telcom-3 spacecraft from PT Telkom Indonesia, for Russian satellite operators such as RSCC, RuSat, ISS Reshetnev, Orange Business Service, VSAT-Tel and Gazprom Space Systems.
The consolidation into Tripoint global together with Vertex, RSI, TIW and Prodelin took place in 2002. Currently, Vertex Antennentechnik operates within the Mission Systems Division GDSatcom Corporation.

Variety of Earth Station Antenna designs
A variety of Earth Station antennas were produced over the years. Vertex produced two different designs of the 6.1m antenna; the 6.1m Delta Gain design and did not have the subreflector support by 4 legs. This subreflector was supported by a fiberglass support, which mounted directly on the feed.
The second 6.1m antenna was available in Ku-band only and it did have the normal subreflector (Cassegrain design).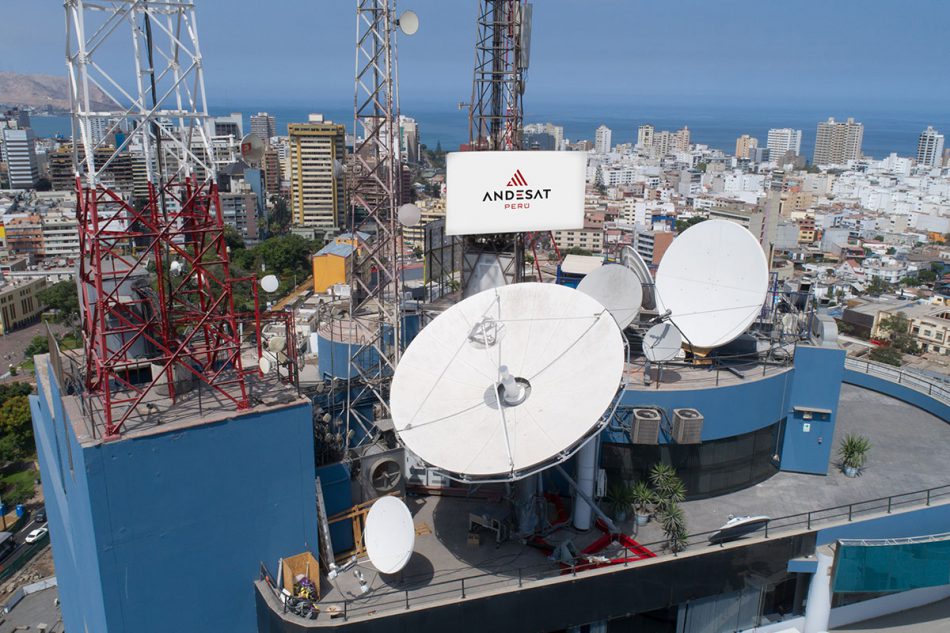 The 6.1m tools and production rights were acquired by Patriot Antenna Systems to expand their line of Rx-only antennas for broadcast, radio and cable market. British manufacturing and Defence Company Cobham Plc. bought Patriot later on in 2007. In 2011 the Patriot production facility in Albion, Michigan was relocated to Cobham's Orlando, Florida facilities in the USA. This resulted in the closure of the Patriot plant.

Key Dates
1964; International Telecommunications Satellite Consortium (Intelsat) was formed.
1965; Hughes Aircraft manufactured the first commercial geostationary satellite: The Early Bird.
1965; COMSAT designs and installs three giant Earth Stations. Another 65 would follow.
1966; Intelsat II satellite failed to launch.
1968; Radiation Systems, Inc. (RSI) is founded.
1970; Gabriel Microwave Antennas is founded.
1973; Vertex Communications Corp. is founded.
1981; Vertex Estonia AS is founded.
1987; Prodelin Corporation is founded.
1992; Patriot Antenna Systems, Inc. is formed and is located in Michigan USA.
1992; KRUPP Antennentechnik GmbH became independent from KRUPP and is renamed into Vertex Antennentechnik, GmbH, head quartered in Duisburg, Germany.
1993; Vertex Communications, Corp. acquires assets from German Antenna Group Industrietechnik, GmbH.
1994; COMSAT Corp. acquires Radiation Systems, Inc. (RSI) and merges RSI with Comsat Technology Services to become COMSAT RSI.
1995; COMSAT RSI acquires VSAT manufacturer Intelesys, Inc.
1995; Vertex Corp. acquires Maxtech, Inc, manufacturer of microwave products.
1997; COMSAT Corp. business unit COMSAT RSI ceases business operations.
1998; Tripoint Global Communications, an affiliate of New York based and privately held TBG Industries, Inc. buys COMSAT RSI business unit from COMSAT Corp.
1999; Tripoint Global Communications acquires Vertex Communications, Inc. for a 120 million USD deal.
2000; Tripoint Global Communications forms a new business unit VertexRSI.
2000; Lockheed Martin acquires COMSAT Corp.
2000; Tripoint Global Communications acquires Prodelin Corp. and CSA Wireless.
2002; Tripoint Global Communications acquires the assets of Gabriel Electronics & Microwave and will be manufactured under the Prodelin brand.
2002; Patriot Antenna Systems acquires 6.1m tooling and production rights from Vertex Corporation. The antenna will be marketed and sold under the Patriot name.
2004; Tripoint Global Communications acquires Channel Master International GmbH.
2004; General Dynamics SATCOM Technologies, Inc. as part of General Dynamics C4 Systems acquires Tripoint Global Communications.
2005; General Dynamics C4 Systems awarded a 169 million USD contract for the ALMA project in Chile. VertexRSI is performing the assembly of the telescope antennas
2007; Cobham SATCOM, a business unit of the British Manufacturing & Defense Company Cobham Plc. acquires Patriot Antenna Systems for their commercial and military antenna systems.
2011; Cobham Plc. closes Patriot Antenna plant in Albion, Michigan USA and relocates production to Cobham's facilities in Orlando, Fla, USA.
2015; mWAVE Industries, LLC, established in 2004 and designer and manufacturer standard and custom microwave antenna products acquired all assets and IP of the Gabriel and Mark Antenna Brands.
2015; GD combined their C4 Systems and the AIS (Advanced Information Systems) divisions to form GD Mission Systems. GDSatcom with its VertexRSI brand operates as a separate unit under the GD Mission Systems Division

All trademarks, logos and images mentioned and showed on this page are property of their respective owners.

Resources
www.bloomberg.com
www.corporationwiki.com
www.zoominfo.com
www.relationshipscience.com
www.photonics.com
www.sec.gov
www.wikipedia.org
www.sky-brokers.com
www.financialexpress.com edition 22-June-2004
www.itworldcanada.com
www.polarsat.com