Skybrokers installed a refurbished VertexRSI 7.2m antenna in Qaanaaq, the Northernmost town in Greenland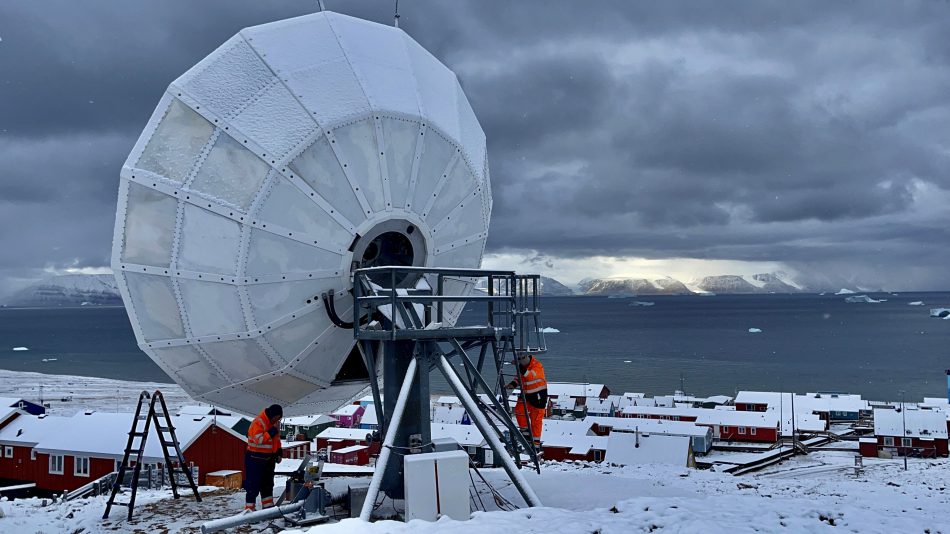 This was the most challenging project ever done! An used and refurbished VertexRSI 7.2m antenna was installed and prepared with extra de-icing elements for installation in harsh weather conditions in this Arctic environment. The city of Qaanaaq and surrounding settlements will have a better internet connection using this antenna that will be pointed at the Amazonas Nexus satellite at 61° West, operated by Hispasat satellite operator.
Skybrokers team installed, aligned and tested the antenna successfully in August and September 2021 for Tele Post Greenland, that recently changed its name into Tusass. The installation was finished just before winter arrived! We did it 'the Greenland way', using the resources that were locally available.
Please check out the amazing pictures that we made during the installation in Qaanaaq as well as the surrounding areas, the Ice Sheet and the Northernmost settlement Siorapaluk with the Verhoeff Glacier in Robertson Bay!