Inmarsat
Inmarsat is a British satellite operator offering global mobile satellite communication services. The company provides telephone and dataservices with worldwide coverage via portable and mobile terminals using various ground stations through 13 geostationary satellites. The International Maritime Organization (IMO) set up Inmarsat in 1979.
Inmarsat's satellite network provides communications services to governments, aid agencies, media organizations and businesses with a need to communicate in remote regions or where there is no reliable terrestrial network. The company is headquartered in London, UK and listed on the London Stock Exchange.
Inmarsat provides also a Global Maritime Distress and Safety Service (GMDSS) to ships and aircraft at no charge.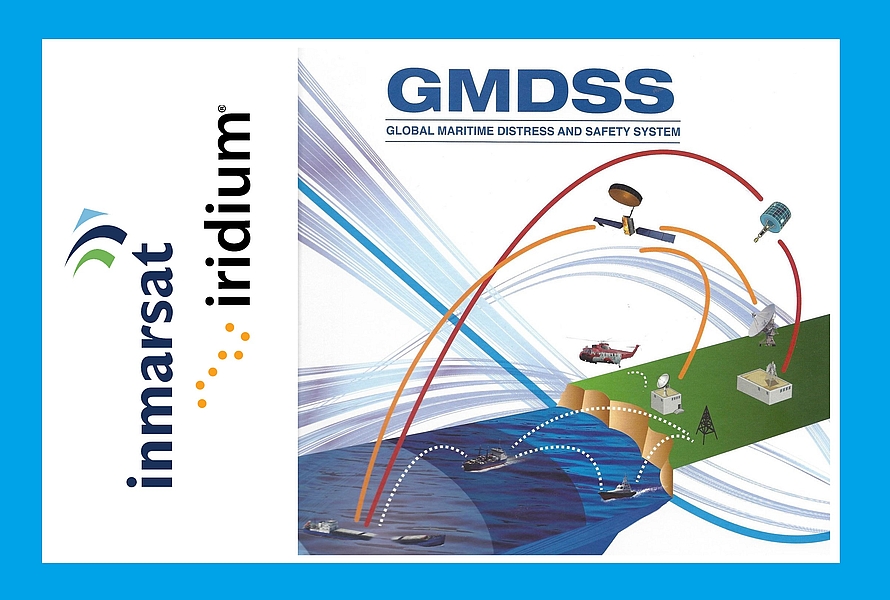 Services include traditional voice calls, low-level data tracking systems, and high-speed Internet and other data services as well as distress and safety services. The most recent of these provides GPRS-type services at up to 492 kbit/s via the Broadband Global Area Network (BGAN) IP satellite modem the size of a notebook computer. Other services provide mobile Integrated Services Digital Network (ISDN) services used by the media for live reporting on world events via videophone.

Company History
The company originates from the International Maritime Satellite Organization (INMARSAT), a non-profit intergovernmental organization established in 1979 and requested by the International Maritime Organization (IMO). The IMO was the UN maritime body and pursuant to the Convention on the International Maritime Satellite Organization, signed by 28 countries in 1976. The organization was created to establish and operate a satellite communications network for the maritime community. In coordination with the International Civil Aviation Organization in the 1980's, the convention governing INMARSAT was amended to include improvements to aeronautical communications, notably for public safety. The member states owned varying shares of the operational business.

Privatization

In the 90's, many member states were unwilling to invest in improvements to Inmarsat's network, especially owing to the competitive nature of the satellite communications industry, while many recognized the need to maintain the organization's older systems and the need for an intergovernmental organization to oversee public safety aspects of satellite communication networks. In 1998 an agreement was reached to modify INMASAT's mission as an intergovernmental organization and separate and privatize the organization's operational business, with public safety obligations attached to the sale.
In April 1999, Inmarsat succeeded by the International Mobile Satellite Organization (IMSO) as an intergovernmental regulatory body for satellite communications, while Inmarsat's operational unit was separated and became the UK-based company Inmarsat Ltd. The IMSO and Inmarsat Ltd. signed an agreement imposing public safety obligations on the new company. Inmarsat was the first international satellite organization that was privatized.
In 2005 Apax Partners and Permira bought shares in the company. The company was also first listed on the London Stock Exchange in the same year. In March 2008 it was disclosed that U.S. hedge fund Harbinger Capital owned 28% of the company. In 2009, Inmarsat completed the acquisition of satellite communications provider Stratos Global Corporation (Stratos) and acquired a 19% stake in SkyWave Mobile Communications Inc., a provider of Inmarsat D+/IsatM2M network services that in turn purchased the GlobalWave business from TransCore. Inmarsat won the 2010 MacRobert Award for its Broadband Global Area Network (BGAN) service.
In 2018 US-based satellite operator EchoStar unsuccessfully made two attempts to take over Inmarsat but both bids that reached 3.2 billion USD were rejected by the company.
In March 2019 a consortium of private equity funds, Apax Partners in the USA, Warburg Pincus International based in UK and Canada Pension Plan Investment Board (CPPIB) acquired Inmarsat in a 3.4 billion USD deal. Lansdowne Partners, Inmarsat's largest stakeholder owning 11.4% of the company, backed the deal.

Inmarsat's foray into S-band, mobile services
On 30 June 2008, the European Parliament and the Council adopted the European's Decision to establish a single selection and authorization process (ESAP – European S-band Application Process) to ensure a coordinated introduction of mobile satellite services (MSS) in Europe. The selection process was launched in August 2008 and attracted four applications by prospective operators (ICO, Inmarsat, Solaris Mobile (EchoStar Mobile) and TerreStar).
In May 2009, the European Commission selected two operators, Inmarsat Ventures and Solaris Mobile (acquired by satellite operator EchoStar in 2014), providing the rights to use the specific radio freuencies. EU Member States had to ensure that the two operators had the right to use the specific radio frequencies identified in the Commission's decision and the right to operate their respective mobile satellite systems for 18 years from the selection decision.

EuropaSat
Inmarsat's S-band satellite program, called EuropaSat, will provide mobile broadcast and 2-way telecommunications services and next-generation MSS services across all 27 member states. It was built by Thales Alenia Space since its strong in-house experience and long heritage in S-band. The satellite was scheduled for launch in 2016.
Although the agreement was signed in August 2008, was put on hold in late 2009 since Inmarsat was seeking for external investors to fund the project, and ultimately to spin it off as a separate company. In 2014, the project was revived as a joint project with satellite operator ArabSat, which was named EuropaSat/HellasSat-3.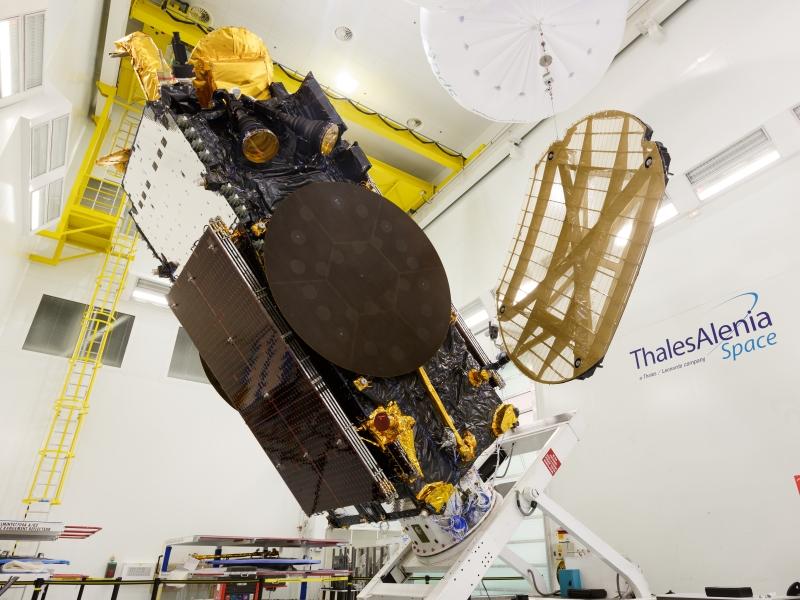 AlphaSat for extended L-band services
The AlphaSat I-XL satellite, built by EADS Astrium (Airbus Defense & Space), was launched on 25 July 2013 by launch operator Arianespace on an Ariane 5ECA rocket from the Kourou launch base in French Guyana. The new-generation AlphaSat I-XL will be positioned at 25° E to offer advanced mobile voice and data communications services across Europe, Africa and the Middle-East using L-Band. It features a new generation digital signal processor for the payload, an 11m aperture AstroMesh antenna reflector, supplied by Astro Aerospace in Carpenteria, CA.
In addition, AlphaSat will host four ESA-provided technology demonstration payloads: an advanced star tracker using active pixel technology, an optical laser terminal for geostationary to low-Earth orbit communication at high data rates, a dedicated payload for the characterization of transmission performance in the Q-V band in preparation for possible commercial exploitation of these frequencies and a radiation sensor to better characterize the environment at geostationary orbit.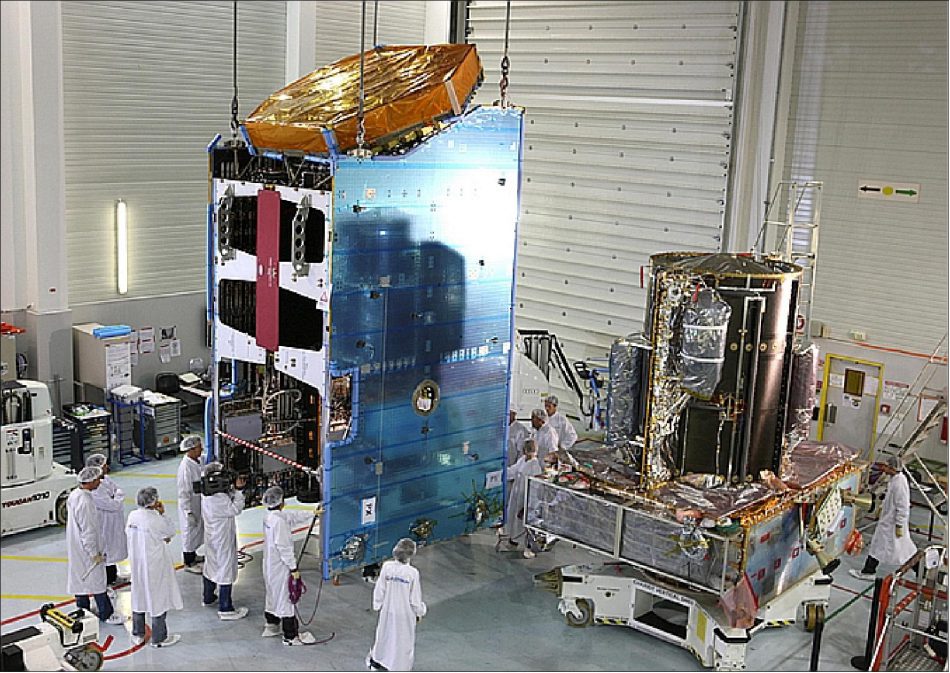 Global Xpress
Inmarsat's Global Xpress (GX) satellite constellation is a super-fast, Ka-band broadband satellite network that will offer downlink speeds of up to 50Mbps download and up to 5Mbps upload over the compact user terminals. GX is the world's first and only globally available, high-speed broadband network that is owned and managed by a single operator.
In August 2010 Inmarsat awarded Boeing Defense & Space a contract to build a constellation of Inmarsat-5 satellites, as part of a 1.2 billion USD worldwide wireless broadband network and one of its biggest investment programs to date.
The satellites are based on Boeing's 702HP spacecraft platform.
The next six satellites (GX5, GX6A, GX6B, GX7, GX8 and GX9) will all deliver further Ka-band bandwidth, providing additional Global Xpress capacity in regions of highest demand. Inmarsat is also expanding its capacity over the Arctic region with GX10A & GX10B. The first of these, GX5, was launched on 26 November 2019 by launch operator Arianespace from Guiana Space Centre by an Ariane 5 rocket. GX7, GX8 and GX9 will be built by Airbus Defense & Space and are scheduled to be launched in 2023.
These will be followed by two GX payloads (GX10A and GX10B) on Space Norway's Arctic Satellite Broadband Mission satellites, manufactured by Northup Grumman Innovation Systems (formerly OrbitalATK). These will also be launched in 2023, extending GX into higher latitudes for Arctic maritime communications.
The Inmarsat I-5 satellites provide global coverage using four geostationary satellites. Each satellite supports 89 beams, giving a total coverage of approximately one-third of the Earth's surface per satellite. In addition, 6 steerable beams are available per satellite, which may be moved to provide higher capacity to selected locations.
The satellites will operate at Ka-band (20–30 GHz). Each Inmarsat-5 will carry a payload of 89 small Ka-band beams which combined will offer global Ka-band spot coverage. In addition each satellite will carry six fully steerable beams that can be pointed at commercial or government traffic hotspots.
Inmarsat has announced plans to offer high-speed in-flight broadband internet on airplanes using a system that integrates the use of Global Xpress and S-band service by using two antennas, the GX antenna on top of the plane for satellite backhaul over Ka-band frequencies and a S-band antenna underneath for backhaul from ground stations.

In July 2021 Inmarsat unveiled plans to build a Low-Earth Orbit (LEO) satellite network called Orchestra, including 200 satellites that will be constructed and launched between 2025 and 2030. Orchestra will complement Inmarsat's GEO satellite constellation to better serve the mobility sector. The company plans to invest 100 million USD into Orchestra in the coming years.

In November 2021 satellite operator Viasat acquired Inmarsat in a 7.3 billion USD deal. The acquisition brings together two major satellite operators with businesses in broadband, mobility and defense. The combined company intends to integrate the spectrum, satellite and terrestrial assets of both companies into a global high-capacity hybrid space and terrestrial network, capable of delivering superior services in fast-growing commercial and government sectors.

In February 2023 the Inmarsat-6 F2 (I6 F2) satellite was launched by SpaceX using a Falcon 9 rocket. The satellite suffered a power subsystem anomaly during its orbit raising phase and is not able to manouvre. Viasat and Airbus, the satellite's manufacturer, worked to determine the root cause of the anomaly and assess whether the satellite would be able to perform its mission or declared as lost. A total loss of the spacecraft would result in an insurance claim of 400 million USD (launch costs included).
In May 2023, Inmarsat and SWISSto12 partnered to create Inmarsat's new 8GEN spacecraft. The collaboration aims to develop three I-8 satellites that enhance network resilience and ensure the continuity of Inmarsat's global L-band safety services. SWISSto12 will leverage its HummingSat satellite platform, along with advanced 3D-printing technologies and specialized Radio-Frequency (RF) and payload products, to manufacture small GEO geostationary satellites. The planned launch for these satellites is set for 2026.

All trademarks, logos and images mentioned and showed on this page are property of their respective owners.

Resources
www.inmarsat.com
www.inmarsataviation.com
www.groundcontrol.com
www.wikipedia.org
www.satbeams.com
www.satellitetoday.com  edition August 6th 2010
www.spacevids.tv
www.space.skyrocket.de
www.satellitetoday.com  edition March 25th 2019
www.standard.co.uk  editon November 1st 2019
www.revieramm.com  edition April 3rd 2020
www.viasat.com
www.satellitetoday.com  edition July 29th, 2021
www.satellitetoday.com  edition November 8th, 2021
www.satcom.digital  edition May 19th, 2023
www.advanced-television.com  edition September 14th, 2023