Datum Systems
Datum Systems is a manufacturer of quality and reliable satellite equipment, such as satellite modems, routers and redundancy switches for SCPC and MCPC point-to-point or point-to-multipoint satellite VSAT networks. The company, based in Mesa in Arizona USA, is privately owned and has been in business since 1986.
Since its inception, Datum Systems designed modems and various communications gear as an OEM supplier for other companies. Many of their first modems were shipped with someone else's name on it. As of 1996, Datum Systems began manufacturing satellite modems under its own Datum Systems brand name. Today over 80% of the equipment shipped carries the Datum Systems logo.
The company uses distributors, resellers and system integrators to interface and provide sales support to prospective buyers. Distributors and resellers promote and sell Datum modems in many diverse geographic regions and markets, such as Asia, South America, Australia, Africa and Russia. This business model results in competitive pricing for Datum products.
Datum Systems is ISO-9001 certified.

Company History
Datum Systems Inc. was founded in 1986 and incorporated in 1995.
In 2015 the company confirmed an annual revenue growth of 28%, largely attributed to ramp-up sales of its M7 modular satellite modem platform.
In August 2017 Datum Systems formed a strategic Sales & Support partnership with European SATCOM amplifier manufacturer and equipment supplier SpacePath Communications. SpacePath will provide distribution and technical support for Datum's wide range of modems, creating a convenient one-stop-shop for customers. SpacePath will have the capability to configure, upgrade and support Datum's modems which are often acquired together with RF amplifiers.
Datum is led by David Koblinski, Vice President of Business Development and Partner at Datum Systems Inc. Koblinsky served a role as General Manager at Radyne Corporation and had been working in the satellite industry for over 30 years, starting his career at Comtech EFData in the 1980's, and being part of the initial founding team of EFData.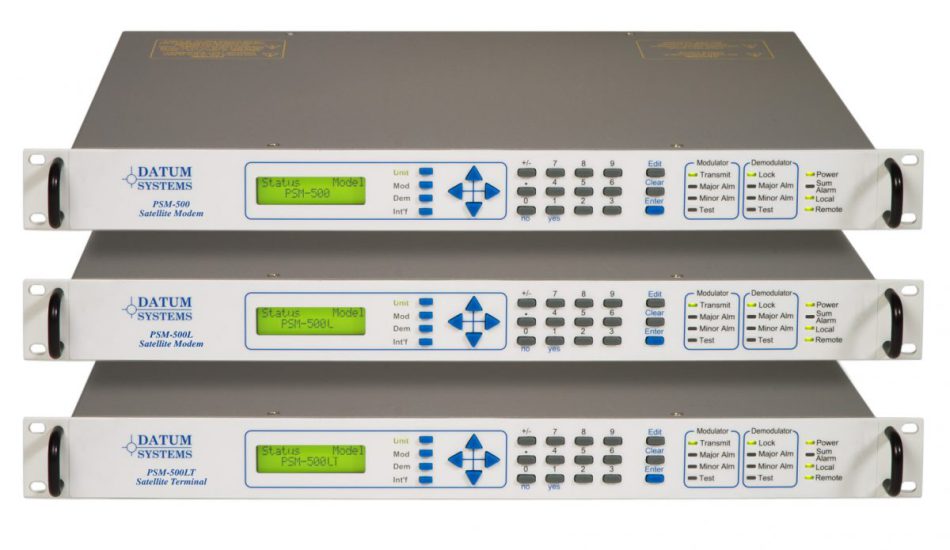 Datum has deployed satellite ground equipment worldwide. The PSM-500-series of IF and L-band modems are installed at many Teleport- and Satellite Operators as well as broadcasting companies. The company's M7 Network-series is the most efficient and affordable FDMA satellite network product suite available. The Gateway product is designed with flexibility and expandability because networks are always changing. The Gateway is optimized for point to multipoint (PtMP) IP networks but can also be used as an ultra-efficient point to point (PtP) IP network.

All trademarks, logos and images mentioned and showed on this page are property of their respective owners.

Resources
www.datumsystems.com
www.crunchbase.com
www.opencorporates.com
www.spacedaily.com edition August 2nd, 2017
www.datanyze.com
www.dnb.com
www.linkedin.com
www.satcompost.com