Airbus Defense & Space
Airbus Defense & Space is a division of Airbus Group responsible for defense and aerospace products and services. The division was formed in January 2014 during the corporate restructuring of European Aeronautic Defense and Space (EADS) and comprises the former Airbus Military, Astrium and Cassidian divisions.
Airbus Defense & Space is presented in dozens of countries on six continents and is a world-leading player in the space industry and Europe's No. 1 in Defense and Space. Their spacecraft manufacturing division is designer and builder of over 100 communications satellites for a vast range of applications, such as communication-, weather-, Military & Government Satellites.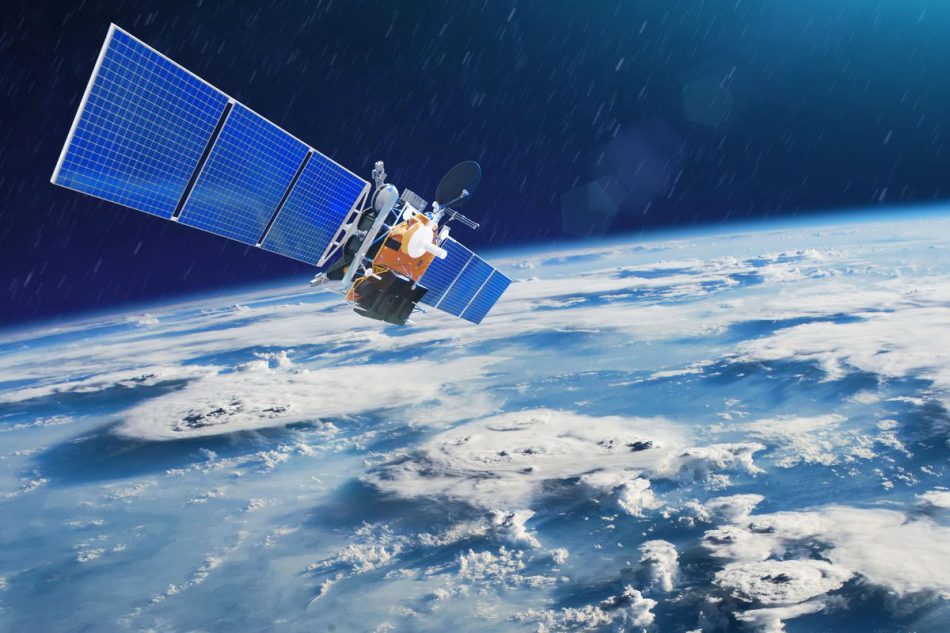 Since 2021 the company is providing Earth Observation services with Pléiades Neo constellation of six 30cm optical resolution LEO satellites. Each satellite will be adding half a million km2 per day at 30 cm resolution to Airbus' offering. These images will be streamed into the OneAtlas on-line platform, allowing customers to have immediate data access, analytics and correlation with Airbus' unique archive of optical and radar data. The satellites are built in-house and launched by major launch operators.


Company History
Matra Marconi Space was established in 1990 as a joint venture between the space and telecommunication divisions of the Lagardère Group (Matra Espace) and the GEC group (Marconi Space Systems). The merged company was announced in December 1989 and was owned 51% by Matra and 49% by GEC-Marconi. It would have annual sales of 300 million UKP, with 8.7 million UKP in assets from Marconi Space Systems and 10.7 million UKP in assets from Matra Espace.
Later on, in July 1995, GEC bought 45% of shares in the National Remote Sensing Centre for the company. Also in July 1995, the company was looking to link up with Aérospatiale of Toulouse and DASA of Germany to form a Europe-wide space company that would link up with DASA five years later.
Aérospatiale, originally known as Société nationale industrielle aérospatiale (SNIAS) and headquartered in Paris,was a French state-owned aerospace manufacturer that built civilian and military aircraft, rockets and satellites. The former assets of Aérospatiale are now part of Airbus Group, except the Satellites activities, which merged with Alcatel and became Alcatel Space in 1999 and since 2006 Thales Alenia Space.
SNIAS was created in 1970 by the merger of the state-owned companies Sud Aviation, Nord Aviation and Société d'études et de réalisation d'engins balistiques (SEREB). Starting in 1971 it was directed by Henri Ziegler. Its North American Marketing arm French Aerospace Corporation was renamed to European Aerospace Corporation in 1971.
In 1991 the company assisted in the construction of the revolutionary chassis of the Bugatti EB110 Supercar. The chassis was built completely of carbon fiber and was very lightweight.
In 1992, DaimlerBenz Aerospace AG (DASA) and Aérospatiale combined their helicopter divisions to form the Eurocopter Group.
In 1999, Aérospatiale, except for the satellites activities, merged with Matra Haute Technologie to form Aérospatiale-Matra and in 2001, Aérospatiale-Matra's missile group was merged with Matra BAe Dynamics and the missile division of Alenia Marconi Systems to form MBDA.
On July 10th, 2000, Aérospatiale-Matra merged with Construcciones Aeronáuticas SA (CASA) of Spain and DaimlerChrysler Aerospace AG (DASA) of Germany to form Astrium, an aerospace manufacturer subsidiary of the European Aeronautic Defense and Space Company (EADS) that provided civil and military space systems and services from 2006 to 2013. In 2012 Astrium, as a member of Institute of Space and its Applications and Technologies, had a turnover of 5.8 billion euro and 18,000 employees in France, Germany, the UK, Spain and the Netherlands.
On 31 July 2013, European Aeronautic Defense and Space Company (EADS) announced that it would change its corporate name to Airbus Group by the end of the year, and that Astrium, Cassidian, and the Airbus Military divisions would be merged to form a new company: Airbus Defense & Space. In January 2014, the parent company EADS effected the reorganization as Airbus Group, of three subsidiary companies that include Airbus Defense & Space, Airbus and Airbus Helicopters.
In February 2015 Surface Technology International (STI) acquired Airbus Defense & Space' Poynton factory in the UK and the majority of its employees. The Poynton site, close to Manchester, was a part of the Terminals and Products activity of Airbus Defense & Space, producing microwave components and naval terminals for fixed and mobile communications with the primary responsibility for spares management and repairs activity for the terminals of the Skynet-5 satellite communications system.
In June 2015 satellite-based Internet provider OneWeb and Airbus Defense & Space announced a joint venture named OneWeb Satellites. The venture, equally owned by OneWeb and Airbus Defense & Space, is aimed to design and build OneWeb's 900-satellite constellation, which claims to provide high-speed Internet with global coverage.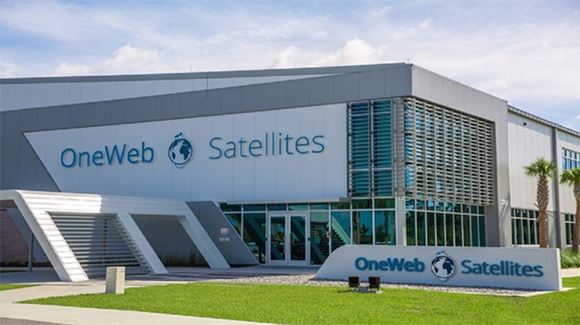 Airbus Defense & Space is the design and manufacturing partner for its fleet of telecom class micro-satellites. The first 10 micro-satellites will be designed and produced in facilities located in Toulouse, following which a dedicated plant in the United States will handle full series production.
In 2016 Airbus Defense & Space started the construction of a new four-story, 4,200 square meter Integrated Technology Center (ITC) in Friedrichshafen, Germany for satellite manufacturing. The building will be an expansion of the company's current satellite integration facility. The company invested 43 million euros (48 million USD) in the new center, which started operations in the summer of 2018.


Pléiades LEO satellite constellation
Airbus is building and operating a constellation of LEO satellite for Earth Observation, called Pléiades. The constellation is result on the International Charter for Space and Major Disasters, a non-binding agreement for providing charitable and humanitarian satellite data to relief organizations in the event of disasters. The Charter was created in November 2000 by ESA and CNES from France, with the aim of providing satellite images in order to help and support humanitarian efforts during emergencies caused by major disasters. This service is available 24/7/365 and is free of charge. The Pléiades satellites offer unfailing support for the Charter since in recent years, around 40% of the damage maps have been produced from data acquired by the Pléiades satellites.
In 2011 the very high-resolution satellite Pléiades-HR 1A was launched from the Guiana Space Center, joined by its twin Pléiades-HR 1B a few months later. This was the start of what is known as the Pléiades constellation, which makes it possible to create imagery product of every point of the globe at a 50cm resolution within a few hours and to guarantee a daily revisit, with more than one million km² acquired each day.
The Pléiades constellation has demonstrated its reactivity during the earthquake that rocked Ecuador on April 16th, 2016, providing an image on the town of Pedernales in just four hours after being acquired. Immediately delivered to the local authorities, it enabled organizers to provide the various relief operations, and to carry out a rapid assessment of the damage.
The precision of the Pléiades imagery, coupled with the speed of acquisition over large regions, also played a key role in demonstrating the demolition of the ancient city of Palmyra in Syria by the Islamic State in 2015 and thereby creating a consciousness for the need of preservation of this UNESCO world heritage site.
The two satellites, built and operated by Airbus Defence and Space on behalf of CNES (the French Space Agency), are the first European satellites to observe the Earth in very high resolution. Providing imagery products at 50cm resolution with a 20km swath, they are positioned 180 ° apart in a same near-polar, sun-synchronous orbit at an altitude of 694 km. They also have remarkable agility which allows them to aim a point up to 1500 km on either side of their track. This gives them a fast zone-pointing capability and multiple shooting modes (stereo, mosaics, corridor, targets).
Pléiades Neo is the first constellation of four identical 30cm satellites owned and operated by Airbus Defense and Space. Neo 3 launched by Arianespace on April 29th, 2021 from Guiana Space Centre, Kourou, French Guiana and was followed soon after by Neo 4 on August 17th. Neo 5 and Neo 6 were scheduled to launch on December 20th, 2022 but were lost due to a launch failure of the Vega C rocket operated by Arianespace. All four Pléiades Neo satellites will be on the same orbit, phased 90 degrees from each other – allowing for two revisits per day across the globe. By the end of 2022, the Pléiades Neo constellation will collect up to 2 million sq km. of imagery a day with a 14-km swath width.
Along with the 30-cm panchromatic band, Pléiades Neo boasts six 1.2m multispectral bands, including deep blue, blue, green, red, red edge and near-infrared. Pléiades Neo is entirely open to commercial clients, with no government ownership of tasking time, thereby increasing its collection capacity.

| | | | | |
| --- | --- | --- | --- | --- |
| Satellite | Mission | Launch Date | Launcher | Launch Operator |
| Pléiades-HR 1A | VS-02 | Dec 17th, 2011 | Soyuz | Arianespace, FG |
| SPOT 6 | PSLV-C21 | Sept 9th, 2012 | PSLV | ISRO, India |
| Pléiades-HR 1B | VS-04 | Dec 2nd, 2012 | Soyuz | Arianespace, FG |
| SPOT 7 | PSLV-C23 | June 30th, 2014 | PSLV | ISRO, India |
| Pléiades-NEO 3 (VHR-2020 1) | VV18 | Apr 29th, 2021 | Vega C | Arianespace, FG |
| Pléiades-NEO 4 (VHR-2020 2) | VV19 | Aug 17th, 2021 | Vega C | Arianespace, FG |
| Pléiades-NEO 5 (VHR-2020 3) | lost | Dec 20th 2022 | Vega C | Arianespace, FG |
| Pléiades-NEO 6 (VHR-2020 4) | lost | Dec 20th 2022 | Vega C | Arianespace, FG |
Airbus Defense & Space' major competitors are Boeing, Lockheed Martin, Thales Alenia Space, Space Systems/Loral and JSC Reshetnev Information Satellite Systems. As of September 2015, there are more then 100 Airbus Defense & Space-built LEO and GEO satellites in orbit.

All trademarks, logos and images mentioned and showed on this page are property of their respective owners.

Resources
www.airbus.com
www.airbusdefenceandspace.com
www.space-airbusds.com
www.intelligence-airbusds.com
www.eoportal.org
www.wikipedia.org
www.sti-limited.com
www.youtube.com
www.capacitymedia.com edition Jan 28th 2016
www.financierworldwide.com edition May 2016
www.satellitetoday.com edition Sept 22nd 2016
www.sky-brokers.com
www.businesswire.com edition March 7th 2018
www.onewebsatellites.com
www.apollomapping.com
www.oneweb.world