Lockheed Martin
Lockheed Martin is an American global aerospace, defense, security and advanced technologies company with worldwide interests. In March 1995 the company was formed by the merger of Lockheed Corporation with Martin Marietta and is headquartered in Bethesda, Maryland, (Washington DC area), USA. Lockheed Martin employs 126,000 people worldwide.
Lockheed Martin is one of the largest companies in the aerospace, defense, security, and technologies industry. The biggest portion of Lockheed Martin's revenues comes from military sales. The company is the largest of US federal government contractors and receives nearly 10% of the funds paid out by the Pentagon.
Lockheed Martin operates in five business segments:
Aeronautics,
Information Systems & Global Solutions,
Missiles and Fire Control,
Mission Systems and Training,
Space Systems.
The company received the Collier Trophy six times, including in 2001 for being part of developing the X-35/F-35B LiftFan Propulsion System and most recently in 2006 for leading the team that developed the F-22 Raptor fighter jet. Lockheed Martin is currently developing the F-35 Lightning II and leads the international supply chain, leads the team for the development and implementation of technology solutions for the new USAF Space Fence (AFSSS replacement), and is the primary contractor for the development of the Orion Spacecraft command module. The company also invests in healthcare systems, renewable energy systems and intelligent energy distribution and compact nuclear fusion.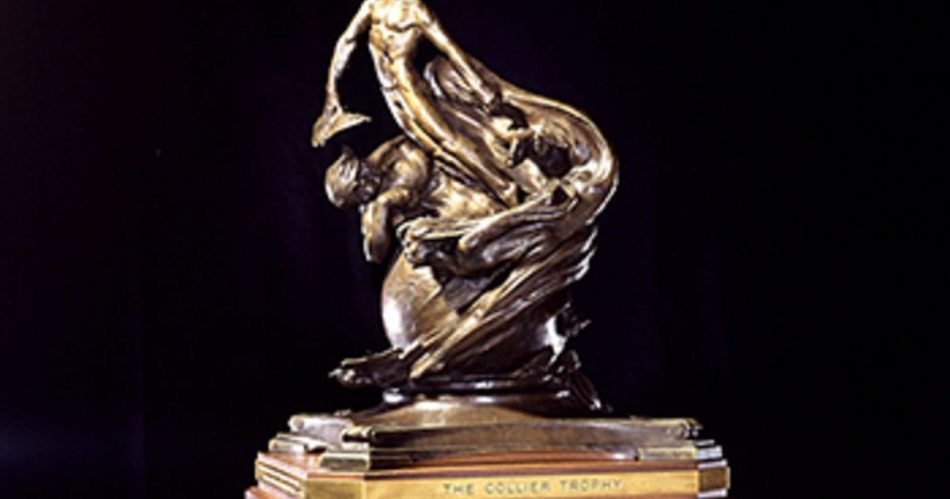 The Lockheed Martin Space Systems Company is one of the five major business divisions of Lockheed Martin. The Company is headquartered in Denver, Colorado with additional sites in Sunnyvale and Santa Cruz in California and Huntsville in Alabama and elsewhere in the US and the UK. The division currently employs about 16,000 people, and its most notable products are commercial and military satellites, space probes, missile defense systems, NASA's Orion Multi-Purpose Crew Vehicle, and the Space Shuttle External Tank.

Company History
The Glenn L. Martin Company was an American aircraft and aerospace manufacturing company founded by aviation pioneer Glenn L. Martin on August 16th 1912. The Martin Company produced many important aircraft for the defense of the US and allies, especially during World War II and the Cold War. During the 1950's and 60's, the Martin Company moved from the aircraft industry into the guided missile, space exploration, and space utilization industries.
In 1961, the Martin Company merged with American-Marietta Corporation, a large sand and gravel mining company, forming Martin Marietta Corporation.
In 1993 Martin Marietta purchased GE Astro Space, a manufacturer of electronics and systems for the military and aerospace industries, like radar, secure communications equipment and military and commercial satellites. GE Astro Space was formed 1986 when GE acquired RCA Astro Electronics, the leading American manufacturer of satellites and other space systems.
Merger talks between Lockheed Corporation and Martin Marietta began in March 1994, with the companies announcing their 10 billion USD planned merger on August 30th, 1994. The deal was finalized on March 15th, 1995, when the two companies' shareholders approved the merger. The segments of the two companies not retained by the new company formed the basis for the present L-3 Communications, a mid-size defense contractor in its own right.
In 1995, Lockheed Martin announced the closure of the New Jersey facility and the relocation of operations to Sunnyvale, California. The New Jersey facility finished the orders it had and closed in 1998. Commercial space operations have recently moved back to a new facility in Newtown, PA, but final integration and testing of commercial satellites is still performed in Sunnyvale. Lockheed Martin Space Systems is now headquartered in Denver, but still does considerable operations from Sunnyvale. Also located near Sunnyvale are the Space Technology Advanced Research and Development Laboratories (STAR Laboratories), which is located in Palo Alto. This was formerly called the Advanced Technology Center (ATC) and the Lockheed Palo Alto Research Laboratory (LPARL).
On August 31st, 2006, NASA selected Lockheed Martin Corp. as the prime contractor to design, develop, and build Orion, America's spacecraft for a new generation of explorers. As of May 21st, 2011, the name was changed to the Orion Multi-Purpose Crew Vehicle (MPCV), being developed for crewed missions to an asteroid and then to Mars. The capsule is also planned as a backup vehicle for cargo and crewed missions to the International Space Station and will be launched by the Space Launch System.
In November 2010 NASA selected Lockheed Martin Space Systems for consideration for potential contract awards for heavy lift launch vehicle system concepts, and propulsion technologies.
In June 2014, the company was contracted by the United States Air Force on a fixed-price basis to build the fifth and sixth Geosynchronous Earth Orbit (GEO) satellites, known as GEO-5 and GEO-6, for the Space Based Infrared System at a cost of 1.9 billion USD.
Lockheed Martin's A2100 geosynchronous spacecraft series is designed for a variety of telecommunications needs for fixed satellite services in C-, Ka- and Ku-band. The first satellite, AMC-1, operated by SES (acquired from GE Americom), was launched in September 1996 and has achieved 15-year on-orbit service life.
Since 1996 there have been over 45 of the A2100 based satellites launched. Other A2100 spacecraft include JCSAT-13 for Japanse satellite operator SkyPerfect JSAT and VINASAT-2 for VNPT satellite operator of Vietnam, which were launched May, 2012 on an Ariane 5 rocket. The two most recent A2100 satellites were Arabsat-6A for Arabsat satellite operator and Hellas Sat 4/SaudiGeoSat-1 of Saudi Arabia's Arabsat-6G program.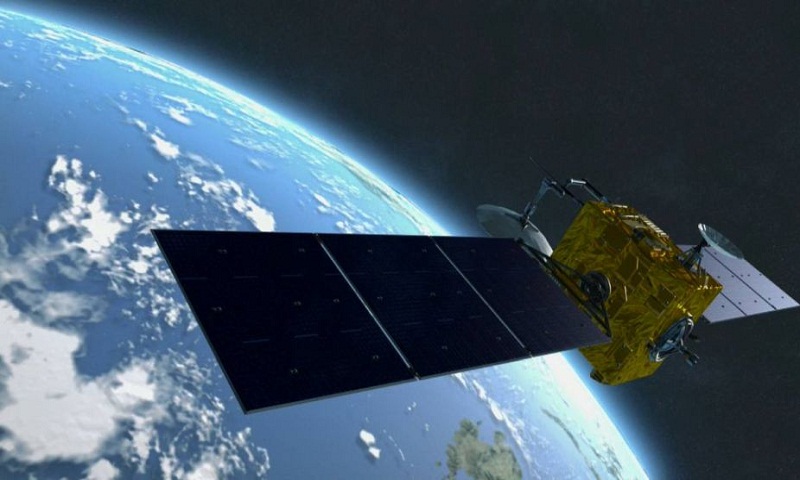 Today about 60% of the current GPS satellite constellation is made up of Lockheed Martin-designed and built GPS IIR satellites, which began launching in 1997.
In December 2020 the company acquired Aerojet Rocketdyne, a world-leader of aerospace and defense industry that provides propulsion and missile systems as well as energetics to the space, in support of domestic and international customers. With the acquisition Lockheed Martin will retain its national leadership in space and hypersonic technology and strengthen its domestic defense industrial base and provide better support of critical U.S. and allied security.
Lockheed Martin major competitors are Boeing, Space Systems/Loral, Thales Alenia Space, Airbus Defense & Space and JSC Information Satellite Systems.

All trademarks, logos and images mentioned and showed on this page are property of their respective owners.

Resources
www.lockheedmartin.com
www.wikipedia.org
www.spacefoundation.org
www.sky-brokers.com
www.upi.com edition December 1st 1991
www.spacenewsfeed.com edition December 20th, 2020