AMC-1 (GE-1) at 103° West (De-orbited)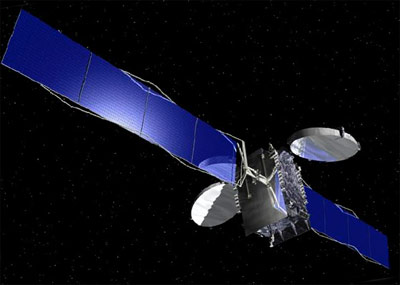 | | |
| --- | --- |
| Position: | 103° West (De-orbited) |
| Manufacturer: | Lockheed Martin |
| Operator: | SES |
| Launch operator: | Lockheed Martin |
| Launch vehicle: | Atlas 2A |
| Launch date: | 09/08/1996 |
| Expected lifetime: | 15 Years |
AMC-1 was ordered by GE Americom as GE-1 and built by Lockheed Martin based on their A2100A satellite bus. In 2001 GE Americom was acquired by SES from Luxembourg, making SES the world's biggest satellite service provider. After the acquisition GE Americom was renamed SES Americom and later SES World Skies, and resulted also in renaming the satellite assets, GE-1 became AMC-1.
AMC-1 was launched on September 8th, 1996 on an Atlas 2A rocket operated by Lockheed Martin.
AMC-1 was replaced by the newer SES-3 satellite on July 15, 2011.
AMC-1 (GE-1) at 103° West (De-orbited)