SES
SES is the world's second-largest telecommunications satellite operator by revenue and operates a fleet of more than 55 satellites able to reach 99% of the World's population. These satellites provide satellite communication services to businesses and government agencies, and broadcast TV and radio channels to audiences worldwide. SES satellites carry more than 6,200 TV channels (including over 1.800 in HD) and more than 40 direct-to-home (DTH) platforms across the world. SES satellites reach almost 300 million TV homes worldwide.
Originally founded in 1985 as Société Européenne des Satellites, the company was renamed SES Global in 2001 and in 2006 renamed SES. SES S.A. is based in Betzdorf, Luxembourg and is listed on the Luxembourg Stock Exchange and Euronext Paris.
SES is one of the global market leaders of satellite communications services and a pioneer in many important industry developments. In 2007 SES was named 'Satellite Operator of the Year'.

Company History
SES S.A. was formed on the initiative and support of the Luxembourg Government in 1985 as Société Européenne des Satellites (SES). The Luxembourg State remains a major shareholder. In 1988, as Europe's first private satellite operator, SES launched its first satellite, Astra-1A, to the 19.2° East orbital position. Rupert Murdoch's Sky TV, along with German broadcasters Pro7, Sat.1, and RTL were among Astra's first major customers.
In 1990 Astra was broadcasting to 14 million cable and DTH viewers. SES was the pioneer of 'co-location' by which several satellites share the same orbital position to provide backup and increase the number of channels available to a fixed receiving dish, creating what became known as a 'satellite neighborhood'. Astra's prime slot, 19.2° East, saw as many as eight satellites sharing the position simultaneously and helped to build up Astra's reputation for reliability.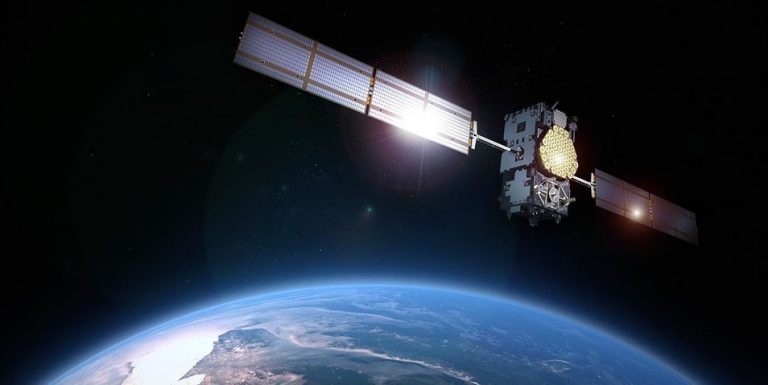 Rapid growth in Germany, in what would become Astra's largest European market, was helped by the German government's decision to liberalize the installation of dishes in 1991. In this time SES became the leading satellite system providing direct-to-home transmission, and became the world's largest satellite platform for TV distribution.
After the launch of Astra 1E in 1996, SES pioneered digital satellite transmission with Canal+. SES launched Astra-2A in 1998 for the UK market, transmitting at the new orbital position 28.2° East, and eventually moving all of its UK and Ireland transmission capacity to this orbital slot.
Also in that year, SES S.A. went public on the Luxembourg Stock Exchange trading as SESG.
From 1999 SES S.A. began a period of ambitious global growth beyond its European home market. In the same year SES acquired a 34.13% stake in Hong Kong-based satellite operator AsiaSat and took a foothold in Asia and the Pacific region. A year later, SES acquired 50% of Scandinavian satellite broadcaster Nordic Satellite AB (NSAB), later renamed SES Sirius, which strengthened SES' coverage in northern and eastern Europe. The same year, SES also took a participation of 19.99% in Brazilian satellite operator Star One, gaining a first presence in Latin America.
In 2001 SES S.A. bought 28.75% of Argentina's Nahuelsat and acquired GE Americom, giving it a solid presence in the important North American market. This resulted in the formation of SES Global, a corporate entity with two operating companies, SES Astra and SES Americom. In 2001 SES operated a fleet of 41 geostationary satellites, the largest in the world.
Further acquisitions followed. In 2003 SES' stake in NSAB was increased to 75% and in 2005 SES acquired participation in satellite operator Ciel in Canada and in Mexico's QuetzSat, as well as the divestment from Nahuelsat in Argentina. SES acquired services provider, Digital Playout Centre, GmbH. aka Astra Platform Services and now SES Platform Services.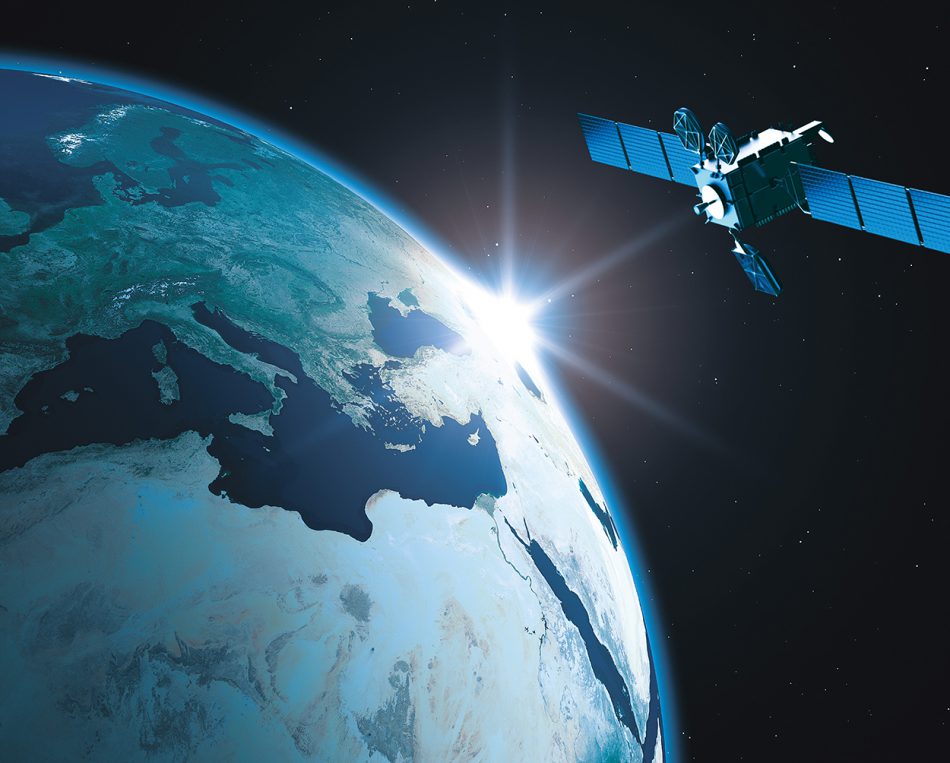 In 2005 and 2006 SES acquired ND SatCom, a German provider of government services, developing a services portfolio beyond just bandwidth provision.
In 2006 SES S.A. acquired New Skies Satellites, later renamed SES New Skies, adding six satellites to the SES fleet and strengthening coverage in Asia, the Middle-East and Africa.
In 2007 SES S.A. divested from its holdings in AsiaSat and Star One in a complex transaction with General Electric which itself divested from SES.
In 2008, SES S.A. increased its stake in NSAB to 90% and merged its two international operating units, SES Americom and SES New Skies into a new segment, which was branded SES World Skies in September 2009.
In 2009, SES S.A. and Middle-East satellite operator Yahsat announced the formation of a joint venture, YahLive to commercialize 23 Ku-band transponders on Yahsat-1A, serving the Middle-East, North Africa and South-West Asia with direct-to-home TV services.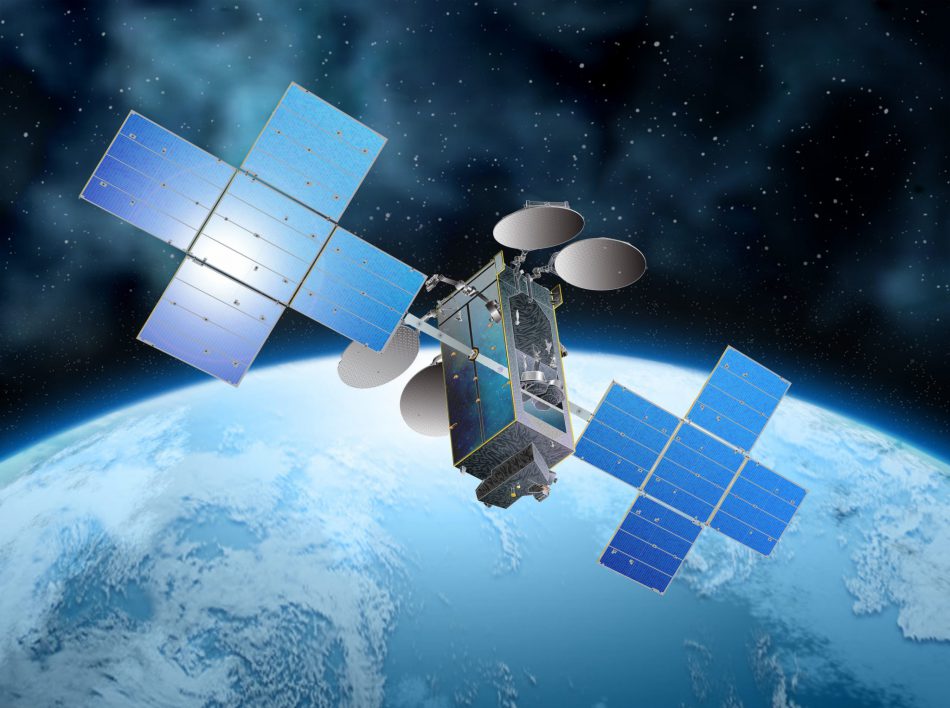 Also in 2009 SES made a 75 million USD cash investment O3b Networks a project to build a Medium Earth Orbit (MEO) satellite constellation to deliver high-speed, low-latency, fiber-like internet broadband trunking to the world's emerging regions ("the Other 3 billion").
O3b Networks operates nowadays a constellation of 20 HTS (High Throughput Satellites) in Medium Earth Orbit (MEO) around 8,000 km's from the Earth. The company offers customers a 'fiber in the sky' solution, with each of the constellation's beams capable of delivering up to 1.6 Gbps of throughput at a low latency of less than 150 milliseconds, a significant improvement over geostationary connectivity.
O3b started its operations in September 2014 and became the fastest growing satellite network company in history. O3b serves more than 40 enterprises, mobility and Government clients across 31 countries. O3b's global customer base includes Digicel Pacific, Royal Caribbean Cruise Lines, American Samoa Telecom, Speedcast, Rignet, Bharti Interntional (Airtel), Timor Telecom, CNT Ecuador, Entel Chile and the US National Oceanic and Atmospheric Administration (NOAA).
In 2010, SES S.A. grew its stake in SES Sirius to 100% and closed the acquisition of the in-orbit satellite Protostar-2, renaming it SES-7 and integrating it into its fleet covering India and South-East Asia.
In May and September 2011, SES restructured and rebranded the company to streamline the organization's activities under a single management team and one main brand (SES), incorporating the company's two previous operating entities, SES Astra and SES World Skies.
In August 2011 the Astra-1N satellite was launched to the Astra 28.2° East orbital position, and in September the QuetzSat-1 satellite for Quetzsat Mexico was launched to 77°W.
In February 2012, SES-4 was successfully launched to become SES' 50th satellite and the largest, heaviest and most powerful in the fleet. In July 2012, SES-5, the 51st SES Satellite was launched by ILS from Baikonur, Kazakhstan to 5° East with 36 Ku-band transponders to provide coverage over Sub-Saharan Africa and the Nordic and the Baltic regions in Europe, and 28 C-band transponders for Europe, Africa and the Middle-East.
In September 2012, Astra-2F was successfully launched by Arianespace from Kourou in French Guyana, the first of three "next generation" satellites at the second Astra orbital position at 28.2° East. The satellite has Ku-band coverage of all Europe, the British Isles and sub-Saharan Africa for DTH television, and Ka-band coverage of Central Europe for the SES Broadband satellite internet service.
SES-6 was launched from Baikonur, Kazakhstan by launch operator ILS on June 3rd 2013 to 40.5°E, to replace NSS-806 and provide continuity of service and expansion capacity in C-band for Latin America and the Caribbean. The satellite has 43 C-band and 48 Ku-band transponders with comprehensive coverage of North America, Latin America, Europe and the Atlantic Ocean.
Astra-2E was launched to the Astra 28.2° East position by ILS from Baikonur in Kazakhstan on 30 September 2013 to provide free-to-air and encrypted DTH digital TV and satellite broadband services for Europe and the Middle-East. The successful launch followed a 10-week delay due to the postponement of all launches by launch services provider ILS after a catastrophic failure of the rocket in a previous launch.
In March 2014, Astra-5B was launched as SES' 56th satellite to the Astra 31.5° East position by launch operator Arianespace from Kourou in French Guyana to provide transponder capacity and extend geographical reach over Central and Eastern Europe, Russia and the Commonwealth of Independent States for DTH, direct-to-cable and contribution feeds to digital terrestrial television networks.
In July 2014 SES S.A. announced that nearly half of the SES satellite fleet is controlled from the new satellite operations center (SOC) opened at its sales and engineering offices in Princeton, New Jersey where 23 satellites are controlled with the remainder operated from SES's global headquarters in Luxembourg.
Astra-2G, the final "next generation" satellite for the Astra 28.2° East orbital position was launched from the Baikonur in December 2014 to deliver broadcast, VSAT and broadband services to the EMEA region, and to connect West Africa to Europe via Ka-band.
On January 13th, 2015 SES announced that it plans to procure and launch the SES-16/GovSat satellite in partnership with the Luxembourg Government. Jointly owned, this satellite is now positioned at 21,5° E and was launched on January 31st, 2018 by launch operator SpaceX on a Falcon 9 rocket.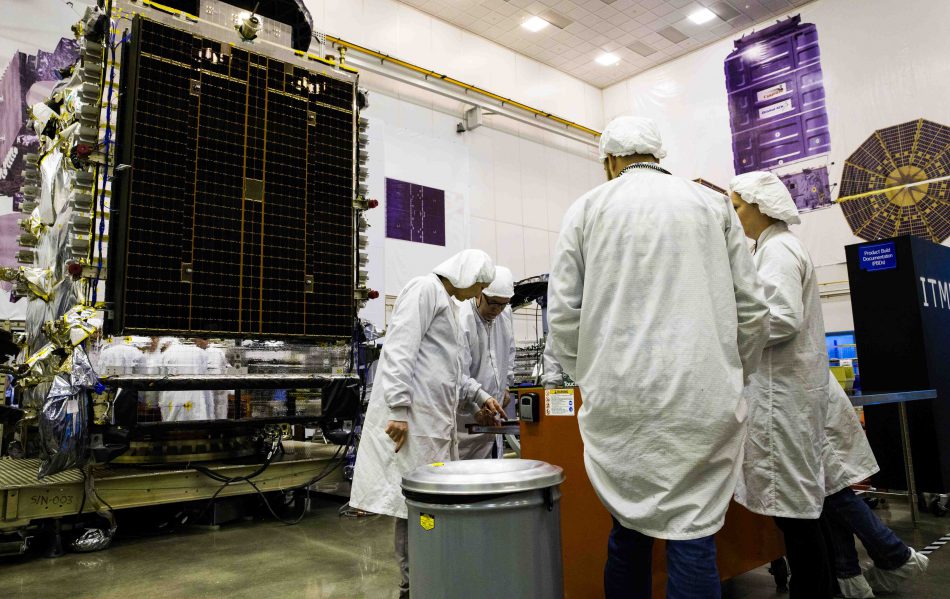 SES-16/GovSat is a multi-mission satellite using dedicated military frequencies (X-band and military Ka-band) to provide high-power and fully steerable spot beams for multiple government-specific missions. The satellite will cover Europe, the Middle East and Africa. SES-16/GovSat, was built by US satellite manufacturer Orbital ATK, Inc. currently owned by Northrop Grumman Innovation Systems.
GovSat-1 is a multi-mission satellite using dedicated military frequencies (X-band and military Ka-band) to provide high-powered and fully steerable spot beams for multiple government specific missions. The spacecraft will be operated by LuxGovSat, a new company jointly incorporated by SES and the Luxembourg Government.
In February 2016 SES S.A. acquired Israeli RR Media, a company that provides global digital media services (VOD, DTH) to 1,000 media and broadcast companies. With the acquisition SES wanted to expand its media services capabilities. RR Media was merged with SES Platform Services, which will operate as MX1.
In May 2016 SES S.A. took full control over O3b Networks and purchased 100% of the stakes.
In 2017 SES S.A. launched their SES-10 satellite on a SpaceX flight-proven Falcon 9 rocket. After delivering the payload, the first stage landed on a drone ship, becoming the first orbital rocket stage to return from space for the second time.
On 2 April 2019 launch operator Arianespace successfully launched four O3b MEO satellites at the Guiana Space Centre in Kourou, French Guiana, bringing the SES MEO satellite constellation to 20 satellites.

All trademarks, logos and images mentioned and showed on this page are property of their respective owners.

Resources
www.ses.com
www.wikipedia.org
www.WTA.com
www.satbeams.com
www.space.skyrocket.de
www.tbs-satellite.com
www.sky-brokers.com
www.spacenews.com edition April 29th 2016
www.satellitetoday.com edition May 3rd 2016
www.intelsat.com