AsiaSat
AsiaSat (Asia Satellite Telecommunications Co. Ltd.) operates seven commercial satellites. The company is based in Hong Kong and as of 31 December 2016, the direct parent company, Bowenvale, Ltd, owns 74.43% shares of Asiasat. Bowenvale was jointly owned by China state owned CITIC, Ltd. and US-based private equity fund The Carlyle Group in a 50–50 ratio. Aberdeen Asset Management was the second largest shareholder for 5.99%.
The Company was established in 1988 and has been Asia's premier regional satellite operator and is a dedicated pioneer in advancing satellite communications in Asia, headquartered in Hong Kong.
Being committed to offer customer-oriented, professional and proactive services, AsiaSat has achieved the market leader position and enjoyed industry recognition over the years, thus winning many sizable broadcasting and telecommunications enterprises, and governments' confidence to be their professional partner. With seven in-orbit satellites, Asiasat-2, -3S and -4, -5 launched in 2005 (replacing Asiasat-2), -6, -7, -8 and in 2017 Asiasat-9 to replace Asiasat-4, billions of people around the world get access to information and communication channel through the company's services.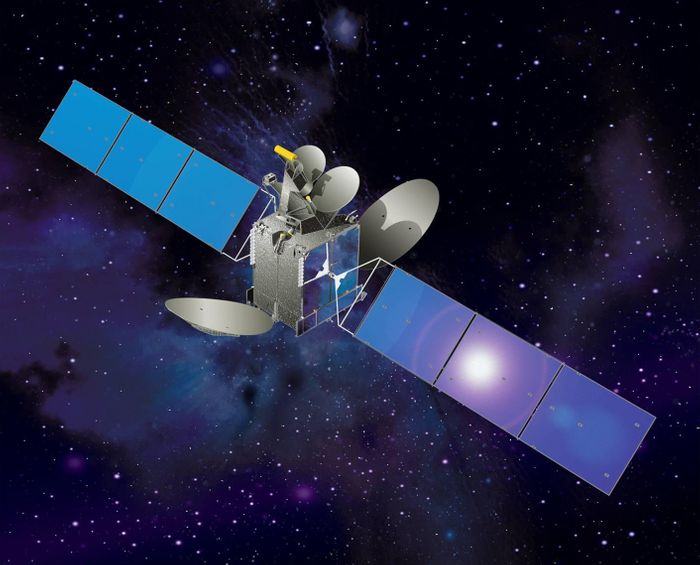 The company started with a single SCPC service on Asiasat-4 Ku-band in 2004 and has now grown to well over a full transponder worth of services throughout Australia.
Australia Satellite Communications (ASC) utilized Asiasat-4 for the Northern Territory Government iDirect Hub that was installed in Darwin to provide VSAT services throughout the Northern Territory for a variety of government agencies.
In 1999 the company co-invested in Speedcast, a ground-based satellite service provider, in a joint venture with serial entrepreneur Thomas Choi. The company was created in Hong Kong to allow content providers and information services to overcome the limited broadband infrastructure in the Asia-Pacific region. Utilizing existing C-band capacity on AsiaSat-3C, Speedcast built the needed hub in Hong Kong at the terminus of Broadband capacity on a trans-Pacific fiber optic cable and offers managed network satellite services in 30 countries in Asia, the Middle-East and Africa.
In November 2007, The Company purchased all outstanding shares to become 100% owner of Speedcast. Speedcast launched a diversity of satellite telecommunications service to customers over the course of the past 13 years.
In 2012 The Company sold its SpeedCast satellite broadband subsidiary to private equity group, TA Associates of Boston USA, for 32.2 million USD. The sale was part of AsiaSat's focus on its core business of selling satellite bandwidth.
TA completed a buyout of SpeedCast in September 2012 with a plan to execute a consolidation strategy in the Asia-Pacific satellite communications industry. The buyout of Pactel followed the December 2012 acquisition of Australian Satellite Communications (ASC), and the January 2013 buyout of Netherlands-based Elektrikom Satellite Service.
In April 2020 Speedcast filed for Chapter-11 bankruptcy protection and emerged after restructuring the company in March 2021. Speedcast has partnerships with SES, Inmarsat, Intelsat, Newtec (ST Engineering), Telesat, Comtech EFData, iDirect (ST Engineering), Eutelsat and others.

All trademarks, logos and images mentioned and showed on this page are property of their respective owners.

Resources

www.asiasat.com
www.ascs.com.au
www.wta.com
www.wiki2.org
www.wikipedia.org
www.asx.com.au
www.sky-brokers.com
www.cloudscene.com
www.sspi.org
www.satbeams.com
www.spacenews.com  edition October 1st, 2012
www.ta.com
www.speedcast.com