Telesat
Telesat Inc. (formerly Telesat Canada, Inc) is a satellite operator headquartered in Ottawa, Ontario in Canada. The company was founded in 1969 and has offices in the USA, Brazil and the UK. Telesat owns a fleet of 15 satellites and operates 13 additional satellites for other entities.
Telesat is, after Intelsat, SES and Eutelsat, the fourth-largest fixed satellite services provider in the world. Telesat was originally jointly owned by the federal government and the Canadian telecommunications consortium, Stentor Canadian Network Management. In 1992, the federal government sold its stake in Telesat Canada to Alouette Telecommunications, Ltd, a company jointly owned by Stentor, including Bell, and Spar Aerospace. Bell completed the acquisition of Telesat in 1998, when it acquired 100% ownership of Telesat. In 2007 Loral Space & Communications along with Canada's Public Sector Pension Investment Board acquired Telesat for 2.8 billion USD, with Loral owning 62.7% of Telesat.
Telesat carries Canada's two major DBS providers signals: Bell TV and Shaw Direct, as well as more than 200 of Canada's television channels.
Telesat's Anik-F2 carries a 'Spot Beam' Ka-band payload for satellite Internet access for users in the United States and Canada. The Ka-band system uses 'Spot Beams' to manage bandwidth concerns, linking to multiple satellite ground stations connected to the Internet.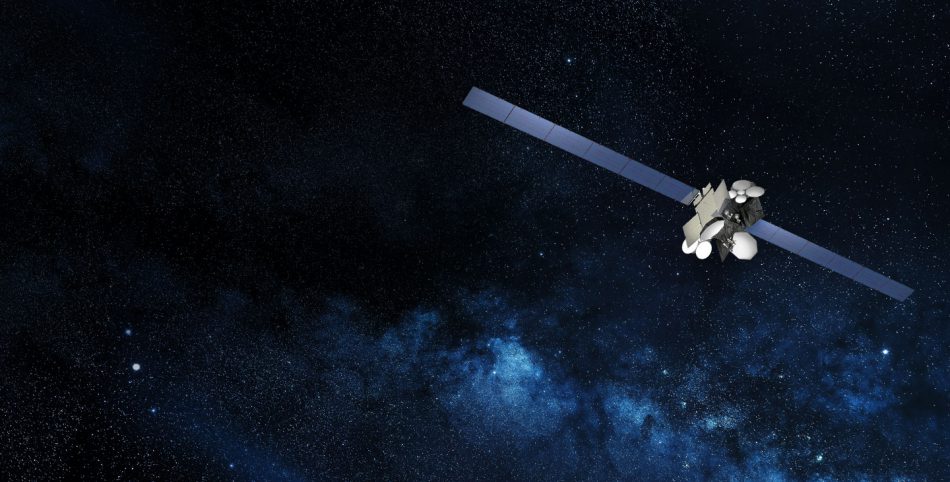 Telesat is also operating the Nimiq-series satellites, the DTH satellites that are serving customers in the USA and Canada. The Nimiq-1, -2, -4, -5 and -6 are located at 82° to 91° West.
In 2016 Telesat started their Low Earth Orbit project (Telesat Lightspeed LEO-project), a planned low-Earth orbit (LEO) satellite constellation network of 298 satellites, that will offer capacity for broadband internet. Telesat is targeting the project to serve backhaul needs for Mobile Network Operators (MNOs), telcos, and Internet Service Providers (ISPs), along with aero, maritime, and government services. To finance the project Telesat merged in November 2020 with its major shareholder, Loral Space & Communications to become subsidiaries of Telesat Holdings, Inc.
Company History
Telesat began as Telesat Canada, a Canadian state owned enterprise created by an Act of Parliament in 1969. Telesat launched Anik A1 in 1972 as the world's first domestic communications satellite in geostationary orbit, operated by a commercial company. The satellite was retired and became EOL in 1981 and moved into an orbital graveyard. In 1982 Anik-E1 was launched and the Anik-E2 in 1987.
As cable operators began to expand their systems, they also began to look for more signals to offer their customers. Microwave systems were limited in distance capability, and in the number of signals carried.
In 1975, the U.S. began its first pay TV service, Home Box Office (HBO), years before pay TV was approved in Canada. HBO moved to satellite distribution a year later, and quickly became a tempting alternative for Canadians with satellite dishes.
In Canada, satellite television distribution to cable operators began in 1979 when CBC started satellite distribution of Canada's Parliamentary channel to 15 cable operators, for distribution on local cable systems.
Telesat Canada expanded in 1980 with a new series of satellites. Anik B was the world's first dual-band domestic communications satellite operating in both C-band and the new higher-powered Ku-band, (14/12 GHz.) known as Direct-to-Home (DTH). The DTH satellites used considerably smaller receiving dishes.
Until February 1979, Telesat had a legal monopoly on earth stations in Canada. In 1992, the federal government of Canada sold its stake in Telesat Canada to Alouette Telecommunications, Ltd., a company jointly owned by Stentor Canadian Network Management, including Bell, and Spar Aerospace. In 1998 Telesat was sold to Bell Canada Enterprises (BCE) and began the move towards launching and owning its own DTH satellites. (Within two years, Bell had also acquired Canada's international satellite carrier, Teleglobe, which it held until selling the international satellite carrier in 2006 to Loral Space & Communications).
On December 18th, 2006, satellite communications company Loral Space & Communications announced that it, along with Canada's Public Sector Pension Investment Board (PSP Investments), would acquire Telesat for 2.8 billion USD.
On October 5th, 2007 Loral Space & Communications Inc. and the Public Pension Investment Board of Canada received the final regulatory approval necessary to complete the acquisition of Telesat from BCE, Inc. for CAD $3.25 billion. The acquisition closed on October 31st, 2007, with Loral owning 62.7% of Telesat.

Loral Skynet
At the same time, Telesat Canada merged with Loral Skynet, a subsidiary of Loral Space & Communications. Loral Skynet was a full-service global satellite operator headquartered in Bedminster, New Jersey, USA. This resulted in the transfer of all of the assets of Loral Skynet to Telesat.
Loral Skynet provided a wide range of video and data transmission services. It became a subsidiary of Loral Space & Communications when Loral acquired it in 1997 from AT&T Corporation. Loral Skynet's fleet consisted of Telstar-11N, -12, -14R (Estrela do Sul 2) and Telstar-18. In 2003, Skynet sold its North American satellite fleet (Telstar-5 through -8 and -13) to Intelsat; they were renamed Intelsat Americas 5–8 and 13. This was done to help reduce debt after its parent, Loral Space & Communications, filed for Chapter 11 bankruptcy protection on July 15th, 2003. As part of the agreement, Skynet was precluded from competing in the North American market until March 18, 2006.

In June 2007, Loral Space & Communications made an unsuccessful bid to acquire Intelsat.
On November 17th, 2010 Telesat Holdings Inc. hired financial advisors JPMorgan Chase & Co., to explore strategic options, which could include selling the company. In the following years main shareholder, Loral Space & Communications Inc, unsuccessfully sought for potential buyers for itself its main asset, Telesat Holdings Inc.

In 2014, Loral turned down a bid of 7 billion USD from a consortium involving Ontario Teachers Pension Plan and Canada's Public Sector Pension Investment Board (PSP).
In November 2015 Japanese launch operator MHI Launch Services launched Telstar 12 VANTAGE on a variant of the H-II2A launcher. The satellite was successfully orbited and commenced service in December 2015.
In 2016 Telesat started their Low Earth Orbit project (Telesat LEO-project, Lightspeed), a low-Earth orbit (LEO) constellation of 120 satellites, in polar and inclined orbits, about 1,000 km (620 miles) in altitude. The internet satellite constellation is targeted to have a 30-50 ms latency. The satellites are expected to be around 800 kg (1,800 lb) and last 10 years on orbit.
Telesat ordered in April 2016 two prototype Ka-band HTS communication satellites for testing purposes, the LEO Vantage-1 was manufactured by UK-based Surrey Satellite Technology, Ltd. (SSTL), a world leader in small satellites and part of Airbus Defence & Space. The LEO Vantage-2 was built by Space Systems/Loral (SS/L).
The LEO Vantage-2 was launched on November 28th 2017 as a co-passenger on a Soyuz-2 1B Fregat-M rocket from launch operator International Launch Services (ILS). Due to a upper stage problem of the rocket, the satellite was lost.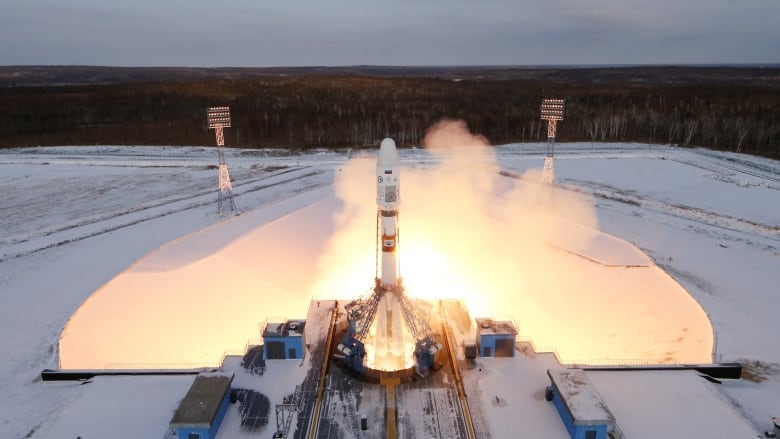 In 2017 Telesat expanded the LEO constellation plan to about 300 satellites, coupled with 50 ground stations across the globe. There would be about 80 polar orbit satellites, with the remainder in inclined orbits, for global coverage.
On January 12th 2018 the company launched, in a second attempt, their LEO Vantage-1 aboard a Polar Satellite Launch Vehicle (PSLV) operated by the Indian Space Research Organization (ISRO). The satellite was in-orbit tested in conjuction with Telefónica International from Spain using Newtec satellite modems of manucturer Newtec (ST Engineering).
In 2019 the Canadian government invested 65 million USD into research and development for Telesat's LEO satellite constellation, and another 457 million USD more on capacity.
Telesat signed a launch contract in January 2019 with US launch operator Blue Origin, owned by Amazon founder Jeff Bezos, for multiple New Glenn missions. Telesat also contracted startup Relativity Space, whose Terran 1 vehicle will be able to orbit a single Telesat LEO satellite,
Late 2020 the company announced plans for expanding the satellite count to its LEO constellation to over 1,600 satellites. To finance Telesat's Low-Earth Orbit constellation plans, Telesat is merging with its major shareholder, Loral Space & Communications to form one public company.
In November 2020 Telesat Canada and Loral became subsidiaries of Telesat Corp. a new publicly traded Canadian incorporated and controlled company, headquartered in Ottawa, Canada.

In May 2022 the company confirmed plans to downsize its Lightspeed LEO Orbit constellation from the planned 298 satellites to 198 with 10 in-orbit spares, due to inflation and supply chain concerns.
Confirmed on August 11th, 2023, Telesat announced the complete funding of their highly anticipated Lightspeed constellation. Additionally, Telesat has secured a contract with MDA to construct the essential 198 satellites for the system. The launch timeline for Lightspeed satellites is now set to initiate in mid-2026, followed by the commencement of polar and global services in late 2027.

All trademarks, logos and images mentioned and showed on this page are property of their respective owners.

Resources
www.wikipedia.com
www.telesat.com
www.loral.com
www.wta.com
www.satbeams.com
www.space.skyrocket.de
www.reuters.com
www.broadcasting-history.ca
www.hollywoodreporter.com  edition December 19th 2005
www.cbc.ca  edition November 28th 2017
www.advanced-television.com  edition March 19th 2018
www.spacenews.com  edition July 24th 2019
www.globenewswire.com  edition June 4th 2020
www.spacenews.com  edition May 1st 2020
www.sstl.co.uk
www.spaceq.ca
www.newtec.eu
www.satellitetoday.com  edition November 24th, 2020
www.satellitetoday.com  edition May 6th, 2022
www.satellitetoday.com  edition Aug 11th, 2023