Ovzon
Ovzon is a satellite service provider offering a satellite-based mobile broadband service that combines high data speeds with high mobility. The company provides broadband connectivity to customers across the Americas, Europe, Asia and Africa in areas such as Defense, Media, Navy, Aviation and NGO.
The company is listed on Nasdaq Stockholm and has offices in Solna (Stockholm) in Sweden, as well as Herndon, VA and Tampa, FL in the USA.
The company's first satellite, Ovzon-3, was ordered in December 2018 from SSL (Maxar Technologies), dedicated to support the demand for increased mobile broadband connectivity in underserved and remote areas. Due to delays of parts from subcontractor Honeywell, SSL was not able to finish the production in time, Ovzon had to lease capacity from satellite operators Intelsat, SES and Eutelsat, on five satellites and plans to lease additional capacity while awaiting Ovzon-3.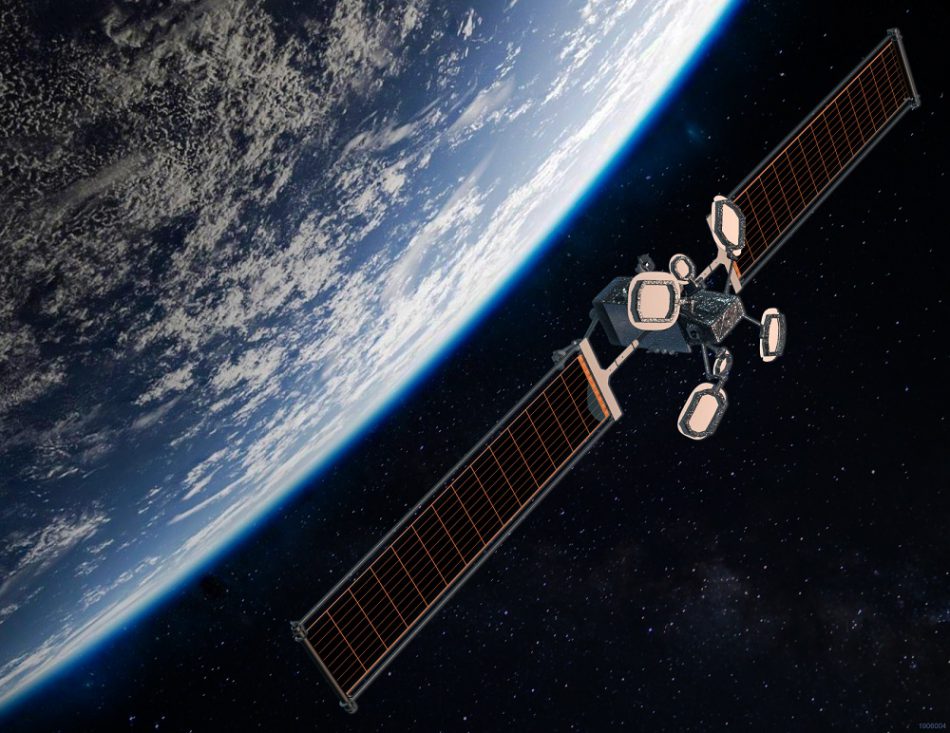 Ovzon-3 was originally scheduled for a dual launch on SpaceX's Falcon Heavy rocket in 2021, but the launch contract was changed to an Ariane 5ECA+ launcher, operated by Arianespace, to deliver the payload into GTO. The satellite will be equipped with a third party built central on-board processor (OBP) attached to high-performance steerable beams.

Company History
Ovzon was founded in 2006 by entrepreneur Per Wahlberg, co-founder of Swe-Dish, a world leading mobile satellite terminal developer and provider.
In September 2017 the company opened a new office in Tampa, Florida, USA as part of Ovzon's strategy to be close to its customers.
In May 2018 the company went public and raised about SEK 200 million (18,76 million USD). The capital injection supported the company in further development of its products, procurement of additional satellite capacity and scaling its services.
On December 18th, 2018 satellite manufacturer SSL (Maxar Technologies) was contracted to construct the Ovzon-3 small geostationary (GEO) satellite. The satellite would support the growing dedicated demand for mobile broadband connectivity in underserved regions. SSL was selected for their mid-size SSL-500 platform as well as SSL's proven technology and performance combined with a lower-cost form factor.
On August 26th, 2019 the company signed a contract with launch provider Arianespace for the launch of the Ovzon-3 satellite using the Ariane V launcher. The satellite was scheduled to be launched by SpaceX using their Falcon Heavy rocket but Ovzon switched to Arianespace for a better deal.
On August 11th, 2020 satellite operator Intelsat and Ovzon signed a four-year agreement to provide bandwidth to Ovzon via three powerful steerable beams on their Intelsat 39 (IS-39 at 62° East) and Intelsat 37e (IS-37 at 342° East) satellites. The agreement expanded the contract for capacity on Intelsat's IS-39.
In September 2020 the company selected Eutelsat to control their Ovzon-3 satellite throughout its lifetime. Ovzon will operate the satellite from Eutelsat's Network Operations Center in France.
On October 18th, 2021 the company was awarded a 2 million USD-contract to supply the U.S. Department of Defense (DoD) with 50 of its new, ultra-small, Ovzon T6 mobile satellite terminals.
In January 2022 satellite operator HispaSat from Spain and Ovzon signed an agreement to jointly offer the high-capacity portable broadband solution in North America which the companies have been providing in Europe and Latin America since 2019. The agreement is the first capacity contract in North America to provide Ovzon's services.
In February 2022 the company rescheduled the launch of their Ovzon-3 spacecraft for launch in Q4 2022 or Q1 2023. The rescheduling is due to delayed components with Maxar Technologies, including reaction wheels from subcontractor Honeywell Aerospace. The satellite was to be launched by Arianespace but could not accommodate. Ovzon switched to launch operator SpaceX in February 2023.

All trademarks, logos and images mentioned and showed on this page are property of their respective owners.

Resources
www.ovzon.com
www.pitchbook.com
www.wikipedia.org
www.spacenews.com edition December 17th, 2018
www.directionsmag.com edition December 18th, 2018
www.satelliteprome.com edition September 27th, 2020
www.spacenews.com edition October 27th, 2020
www.spacewatch.global
www.satbeams.com
www.hispasat.com
www.news.satenews.com edition August 17th, 2021
www.satellitetoday.com edition October 18th, 2021
www.spacelaunchschedule.com
www.lamusikgy.wordpress.com
www.spacenews.com edition Jun 28th, 2022
www.spacenews.com edition August 18th, 2022
www.crunchbase.com
www.arianespace.com
www.satellitetoday.com edition February 6th, 2023
Satellite fleet by Ovzon