Omnispace
Omnispace is a New-space global communications provider, developing a mobile communications global hybrid network of LEO satellites based on 5G standards. The company is headquartered in the Washington, D.C. area, USA.
Satellite manufacturer Thales Alenia Space was contracted to construct the initial set of two satellites, the Spark-1 and Spark-2 Nano-satellites for operating in SSO. These initial satellites will support 3GPP-defined (the 3rd Generation Partnership Project telecommunications specifications that unite standard development organizations) Narrow-Band IoT (Internet of Things) radio interface and will serve to advance the development and implementation of Omnispace's global hybrid network.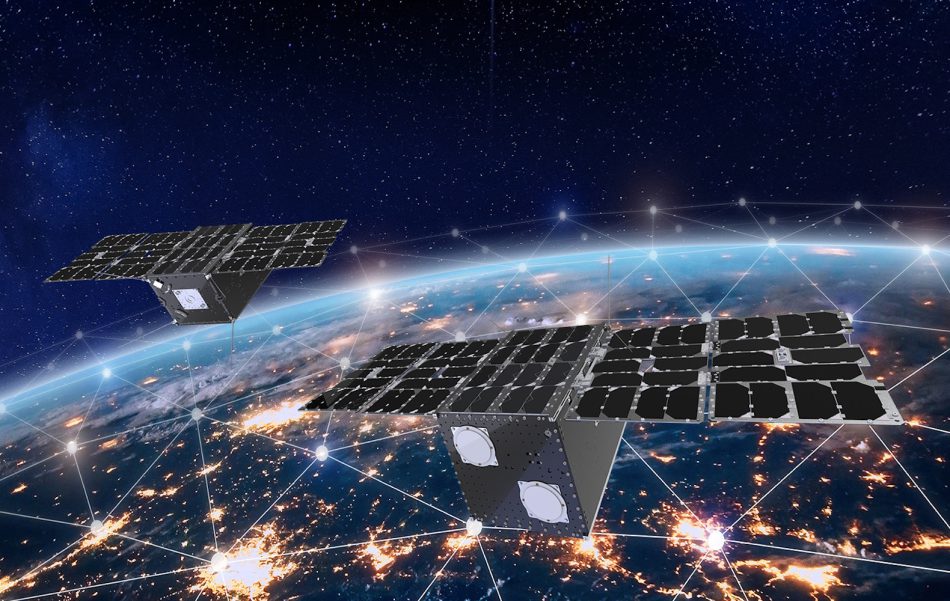 Omnispace' Spark-1 was successfully launched in April 2022 on a SpaceX Falcon 9 rocket. The second satellite is planned for launch in late 2022.
Omnispace also owns and operates the Omnispace F-2 (former ICO-F2) MEO satellite as well as fully operational gateways around the globe. The satellite, launched in June 2001 but never entered in commercial services, was procured in 2012 from ICO Global Communications that went bankrupt in 2004.

Company History
Omnispace was founded in 2012 by telecommunications veteran and satellite industry executive Joseph Bravman when he saw a need for mobile satellite services (MSS) on the S-band aimed at a broad range of commercial and government customers.
In 2012 the company acquired the ICO-F2 MEO satellite from ICO Global Communications that filed for bankruptcy in 2004. The Boeing-built satellite was renamed Omnispace-F2 and is operating in S-band providing mobile communications and data/Internet services, supporting 4,500 simultaneous calls.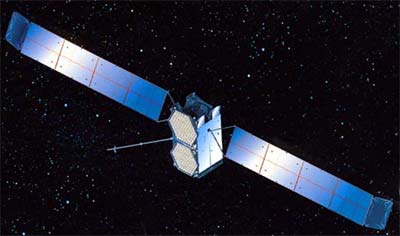 On April 9th, 2020 Omnispace ordered two prototype spacecraft, Spark-1 and Spark-2 from satellite manufacturer Thales Alenia Space, responsible for the design and built of the satellites. The new-generation NGSO satellite in low-earth orbit (LEO) will operate in the 2 GHz S-band. Omnispace Spark will support the mobile industry 3GPP standard* in band n256, making connectivity possible direct to compatible devices. This program will serve to advance the development and implementation of Omnispace's global hybrid non-terrestrial (NTN) network.
On February 2nd, 2021 the company raised 60 million USD in a round led by Fortress Investment Group, along with existing investors Columbia Capital, Greenspring Associates, TDF Ventures and Telcom Ventures. The funding will be used for the roll-out of their LEO satellite constellation. 
In March 2021 Omnispace and Defense contract Lockheed Martin, the largest military contractor of the USA, signed an agreement to share business and technical information on the deployment of 5G networking technology in space. Lockheed Martin is interested in applying commercial broadband and wireless technologies for government use.
On April 1st, 2022 the company launched its first satellite, the Spark-1, representing phase 1 in the development and delivery of the world's first standard-based global hybrid network. Spark-1 was successfully delivered into orbit aboard the SpaceX Transporter-4 Rideshare mission on a Falcon 9 rocket.

On May 25th, Omnispace launched its Spark-2 satellite successfully on SpaceX' Transporter-5 SmallSat Rideshare Program mission, orbiting 59 small spacecraft for various customers such as LEO satellite operators FOSSASat, GHGSat, ICEYE and satellite manufacturer Tyvak. The launch marked the completion of the deployment phase of the "Omnispace Spark" program, the delivery of the world's first 5G capable satellite network.

| | | | | |
| --- | --- | --- | --- | --- |
| Satellite | Mission | Launch Date | Launcher | Launch Operator |
| Omnispace-F2 | AC156 | June 19th, 2001 | Atlas IIAS | Lockheed Martin USA |
| Spark-1 | Transporter-4 | April 1st, 2022 | Falcon 9 | SpaceX USA |
| Spark-2 | Transporter-5 | May 25th, 2022 | Falcon 9 | SpaceX USA |

All trademarks, logos and images mentioned and showed on this page are property of their respective owners.

Resources

www.omnispace.com
www.thalesgroup.com
www.space.skyrocket.de
www.spaceflightnow.com edition June 19th, 2001
www.spacenews.com edition June 29th, 2004
www.reuters.com
www.fcc.report 'Omnispace LLC-Request for STA-Exibit 1'
www.seradata.com
www.spacenews.com edition April 9th, 2020
www.spacenews.com edition February 2nd, 2021
www.spacenews.com edition March 23rd, 2021
www.spacelaunchschedule.com
www.dnb.com
www.crunchbase.com
www.commsalliance.com.au
www.smallsatnews.com edition May 26th, 2022