Bulgaria Sat
Bulgaria Sat is an affiliate of Bulsatcom, the satellite TV, internet & mobile operator and was founded in 2000 as the first DVB-C operator in Bulgaria. The company is headquartered in Sofia and has operations in Stara Zagora. Since 2009 it has entered the Internet service provisioning market and since 2015 the company also provides 4G LTE mobile data services. Currently Bulsatcom has the largest number pay-tv subscribers in Bulgaria and has added in late 2015 IPTV services to its product portfolio.

Bulgaria Sat planned to launch its own satellite, BulgariaSat-1 by the end of 2016 but was rescheduled for Q1 2017. The Satellite was constructed by Space Systems/Loral (SSL) and was launched on June 23rd 2017 by SpaceX launch operator.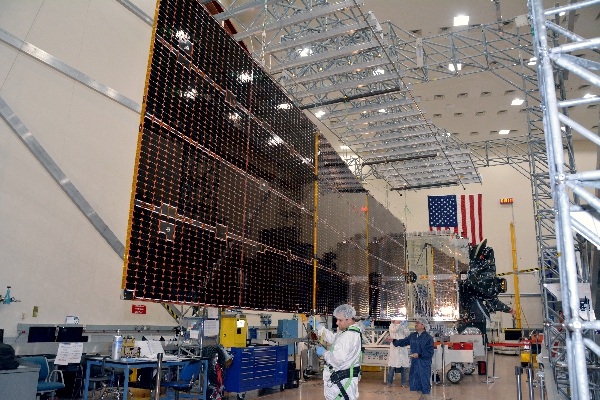 Bulgaria is the latest nation on a lengthening list of countries that are now building and launching national telecommunications satellites.
BulgariaSat-1 Satellite
BulgariaSat-1 will provide direct-to-home television and data communications services to the Balkans and other European regions. The satellite will be equipped with two Ku-band FSS transponders and 30 Ku-band BBS transponders for fixed satellite and advanced TV services, such as HDTV. The manufacturing of satellite started in 2014 and was awarded to Space Systems/Loral (SSL) based in the Palo Alto, CA USA.
SS/L assisted Bulgaria Sat in obtaining all of the financing for the satellite, including export credit financing from the Export-Import Bank of the United States. BulgariaSat-1 is based on the space-proven SSL 1300 satellite platform that provides the flexibility for a broad range of applications and technology advances.  It is designed to deliver service for 15 years or more.
Bulsatcom used Hellas-Sat 2 satellite, operated by Greece based satellite operator Hellas-Sat, to transmit its digital TV signal but the satellite's projected lifespan was ended in 2018.

All trademarks, logos and images mentioned and showed on this page are property of their respective owners.

Resources
www.bulgariasat.com
www.seenews.com edition March 20th, 2016.
www.wikipedia.org
www.broadbandtvnews.com edition September 9th, 2014.
www.publics.bg edition March 23rd, 2016.
www.spacenews.com edition September 8th, 2014.
www.novinite.com edition September 10th, 2014.
Satellite fleet by Bulgaria Sat