Israel Aerospace Industries (IAI)
Israel Aerospace Industries (IAI) is the largest government owned defense and aerospace company in Israel and is developing and producing aerial systems for both Military and Civilian usage. Over the past 60 years IAI delivered, supplied and supported advanced systems for the Israeli Ministry of Defense as well as many demanding customers worldwide.
In addition to local construction of fighter aircraft, IAI also designs and builds civil aircraft (including for Gulfstream with aircraft such as the G100/G150 and G200/G250 mid-sized business jets) and performs local maintenance and reconfiguration of foreign-built military and civilian aircraft. In addition, the company works on a number of missiles, avionics and space-based systems (AMOS Satellites).
IAI is organized in four business units:
Aviation Group, supporting the commercial Aircraft businesses
ELTA Systems Group, focused on Electronic Defense Systems
Military Aircraft, providing solutions to the Defense Dep. of Israel
Systems Missiles & Space, providing solutions, systems and products in the areas of Missiles, Space, Communication and Navigation technologies.
Israel Aerospace Industries (IAI) was founded in 1953 as Bedek Aviation Company under the initiative of Shimon Peres, then director general of the Ministry of Defense, in order to maintain Israel Defense Forces aircraft. The company originally had 70 employees and recruited American born aviation expert Al Schwimmer as the company's founder and first president.
In the 1990's IAI entered the space race with the AMOS Communications Satellites for satellite operator Spacecom, the Ofeq observation satellites and the Shavit space launcher.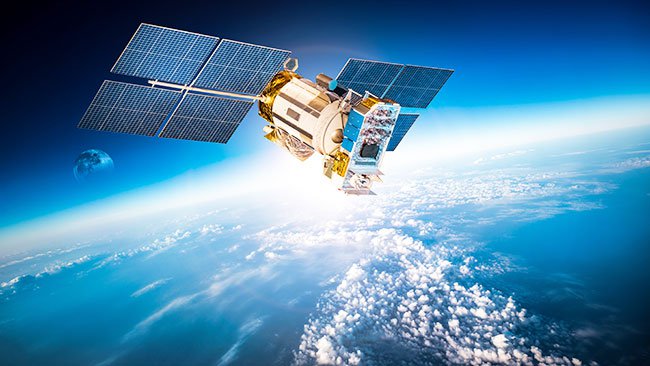 Company History
Israel Aerospace Industries (IAI) was established in 1953 as Bedek Aviation Company, five years after the establishment of the State of Israel. Contributing to the defense of the embattled new country against neighboring Arab States, the Company worked closely with the Israeli Air Force (IAF) to meet its needs.
Bedek Aviation was an 'all-purpose service and supplies' outfit, situated in a hangar in the coastal plains in the center of Israel. The Company was comprised of ambitious men and women who worked under the determined leadership of Al Schwimmer, an American Jew, who had moved to Israel to help build the new State. With the support of David Ben-Gurion, Israel's first Prime Minister, and Shimon Peres, then Director General of the Ministry of Defense, Ben-Gurion used his experience and knowledge in aviation and business to create the foundation of today's leading Industrial Corporation in Israel.
Since the 1950's, IAI has developed its capabilities in the modification, upgrade and improvement of fighter and commercial aircraft and helicopters, engines and electronics systems. The experience gained in battle fostered the relationship between IAI and the IAF, and accelerated the development of new, improved systems and products.
Israel Aerospace Industries' scope has expanded to include technologically sophisticated solutions for battle in the air, at sea or on land. These capabilities have contributed significantly to the Israel Defense Force's strategic superiority in these arenas.
Over the years IAI has applied the skills and experience it has acquired in catering to Israel's security needs, in order to capitalize on opportunities in export markets. As a result, the Company has become a world leader in aircraft conversion and modernization programs, unmanned air vehicles (UAV's), communication programs and defense electronics. Space is Israel's latest area of leadership, with the development of the Ofeq observation satellite, the AMOS communications satellites and the Shavit launcher.
Examples of systems currently in use by the IAF are upgraded F-16, F-15 and F-4 aircraft, Yasur 2000 and upgraded CH-53 helicopters, Dvora patrol boats, Gabriel sea-to-sea missiles, and the Phalcon Early Warning aircraft. The Arrow anti-tactical ballistic missile, Israel's answer to the threat of short and medium-range ballistic missiles, is currently in development at IAI, in cooperation with the Israel Ministry of Defense and the US Ballistic Missile Defense Organization.
IAI's development has paralleled that of the State of Israel and the Company has been privileged to play a substantial role in the industrial, technological and economic progress of the country and its national security.

The AMOS Communication satellites
IAI Systems Missiles and Space division designs, manufactures and operates the AMOS (Affordable Modular Optimized Satellite) communications satellite-series, based on the AMOS-4000 bus platform, except for Amos-5 which was developed by JSC Information Satellite Systems – Reshetnev Company (ISS Reshetnev) from Russia using the Express-bus platform, and AMOS-17 which was developed by satellite manufacturer Boeing on its 702 platform.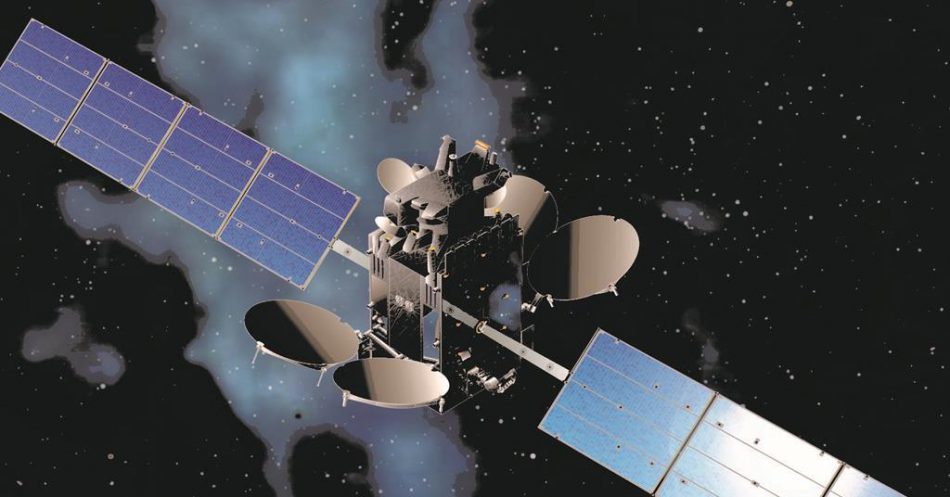 Israel based satellite operator Spacecom controls the AMOS satellite fleet, covering diverse territories with an International global expansion growth strategy. The AMOS communication satellites provide fixed and mobile communication services to TV broadcasters, and programmers, DBS operators, government organizations, VSAT networks and others.
Until 2005, Spacecom was a private company controlled by four companies, including IAI and Eurocom Group. Spacecom went public on the Tel Aviv Stock Exchange in 2005.
Spacecom satellite operator today is an established market leader in Europe, the Middle-East with the 4°W orbital slot 'hot spot', has established a significant footprint in Africa and North America and is now expanding to Asia.

All trademarks, logos and images mentioned and showed on this page are property of their respective owners.

Resources
www.iai.co.il
www.bloomberg.com
www.aerocontact.com
www.wikipedia.org
www.sky-brokers.com
Satellites manufactured by Israel Aerospace Industries (IAI)