Astra Space
Astra Space is an aerospace company developing and operating small launch vehicles providing launch services for SmallSats operators. The company is privately-funded and has over 50 launches under contract from NASA, U.S. Air Force, DARPA, Missile Defense Agency and the U.S. Army. Astra will start delivering customer payloads up to 500kg to up to 500km into low Earth orbit (LEO) in 2022.
The company had been operating in stealth mode and often referred to as 'Stealth Space Company', developing and testing its launch vehicles.
Astra's mission is to improve life on Earth from space by creating a healthier and more connected planet. Astra offers the one of the lowest cost-per-launch dedicated orbital launch service of any operational launch provider in the world. Astra completed its first commercial orbital launch in November 2021, making it one of the fastest U.S. company in history to reach this milestone.
Astra is based in Alameda, California, USA and was incorporated in Delaware in October 2016 by Chris C. Kemp and Adam London. The company uses two launch sites, Alaska Spaceport on Kodiak Island Alaska, operated by Alaska Aerospace, Corp, and the Cape Canaveral launch site in Florida, USA.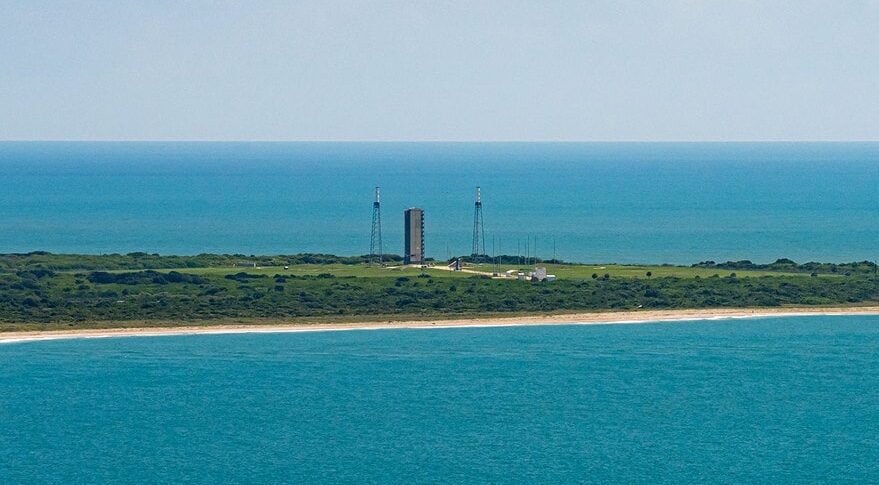 The company has previously manufactured launch vehicles, Rocket 3, for both commercial and military customers. The first two rockets, Rocket 1.0 and Rocket 2.0 were test vehicles with no payloads, having various technical problems.
On August 28th 2021 Astra's fourth Rocket 3 vehicle (Rocket 3.3 (LV0006)) launched a payload for the United States Space Force but failed to reach orbit after suffering an engine failure.

In August 2022 the company stopped using their Rocket 3.3 iteration after two launch failures and moving to the next version of its launch system. The new launch system is designed to deliver 600kgs vs the current 300kgs, allowing to serve the market for SmallSat's including the many mega LEO satellite constellations.

Company History
Astra was formerly known as Ventions, LLC, when the firm was re-incorporated as Astra Space, Inc. in 2016. Ventions was established in 2005 as a small Aerospace and Research Company in San Francisco with a 10+ year history developing aerospace technology in partnership with NASA and Research & Development Agency 'Defense Advanced Research Projects Agency (DARPA)'.
Ventions was located at the Castle Air Force Base in Alameda and expanded to a new building at the Naval Air Station Alameda. This former naval jet engine testing facility provided the ability to perform in-house single engine testing. Astra was able to perform the testing due to Naval Air Station Alameda's vast retired runways. Later on, the company choose the Pacific Spaceport Complex Alaska as the only launch location, to reduce the expensive and complex logistics for rocket testing.
In 2018, two test flights were conducted from Pacific Spaceport Complex – Alaska (PSCA), one on July 20th with Rocket 1.0, and the other one on November 29th with Rocket 2.0. Both launches failed.
From 2018 to 2020, Astra joined DARPA Launch Challenge and attempted to perform a launch in March 2020 from the PSCA launch facility. Due to technical problems, Astra did not launch a rocket for the Challenge.
In July 2019, Astra moved to a new building, which is now the headquarters, to expand their production facility for the rocket production line in anticipation of the Rocket 3 launch vehicle.
In October 2019 Astra completed the construction of its first dedicated Spaceport at the Pacific Spaceport Complex in Kodiak, Alaska.
On March 23rd 2020, Astra's Rocket 3.0 suffered a fire on the PSCA launch pad prior to launch, destroying the rocket.
On September 11th, 2020, Astra attempted another orbital rocket launch, with an upgraded version, Rocket 3.1. The rocket cleared the launchpad before tumbling and falling back to Earth, exploding on impact. Later that year, on December 15th, Astra's Rocket 3.2 nearly reached orbit after a launch from the Alaskan Spaceport.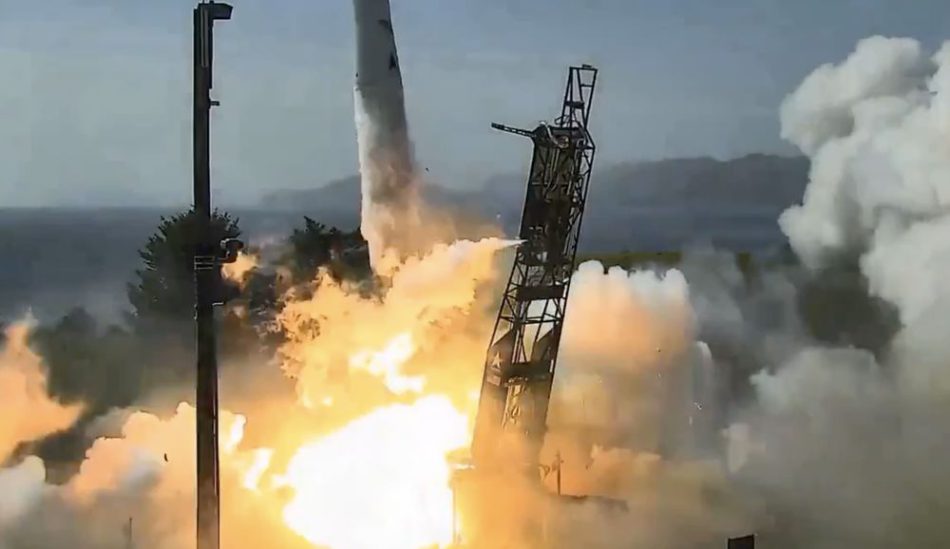 In June 2021 Astra went public and completed its first day on July 1st as a public company on the Nasdaq. Also in June Astra acquired Apollo Fusion, the leading electric space-propulsion company, to reach new destinations in space.

On August 12th 2021 satellite operator Spire Global contracted Astra Space to launch some of that company's LEO satellites for its LEMUR CubeSat constellation. Astra will begin launching Spire satellites in 2022/2023.
On August 28th 2021, Rocket 3.3 (LV0006) failed to reach orbit due to a fueling system propellant leak. The rocket's engines were shut off by range safety at 2,5 minutes into the flight and crashed into the ocean.
On November 20th, 2021, Astra's an upgraded Rocket 3.3 vehicle (LV0007) successfully reached space after launching from PSCA in Alaska. The rocket carried a demonstration payload for the Space Test Program (STP) for the U.S. Space Force. Achieving an orbital launch in just five years after the company was founded, 'Astra became the fastest company to reach orbit with a privately developed liquid-fueled rocket' over a year less than launch provider SpaceX at six years.
In December 2021 Astra announced plans to deploy its first satellite in orbit for NASA in January 2022. The launch from Cape Canaveral will be conducted out of Space Launch Complex 46 (SLC-46) and will be Astra's first launch out of Cape Canaveral.

All trademarks, logos and images mentioned and showed on this page are property of their respective owners.

Resources
www.astra.com
www.parabolicarc.com edition April 4th, 2018
www.space.com
www.akaerospace.com
www.wikipedia.org
www.techcrunch.com edition February 3rd, 2020
www.spacenews.com edition August 12th, 2021
www.spaceexplored.com edition November 17th, 2021
www.spacenews.com edition December 6th, 2021
www.wftv.com edition December 6th, 2021
www.satelliteprome.com
www.satellitetoday.com edition August 5th, 2022
Satellites launched by Astra Space