Synspective
Synspective is a Japanese private Earth-imaging company with the mission to create a learning world where people can expand their capabilities and make tangible progress with new data and technologies. The company successfully developed a small, lightweight and highly compressed SAR (Synthetic Aperture Radar) system in collaboration with the Japan Aerospace Exploration Agency (JAXA) and the Hirokawa Laboratory of School of Engineering and Tokyo Institute of Technology.
Synspective provides one-stop-solutions using geospatial data from its own SAR satellites to create a progressive world based on real data. The company is building a constellation (StriX) of its own small SAR satellites to provide data and analytic information to governments and commercial organizations. The company ultimately plans to deploy a constellation of more than 30 satellites.
The company launched its first StriX-α SAR demonstration satellite on December 15th, 2020 on an Electron launcher operated by Rocket Lab.

Company History
The company was founded in February 2018 in Koto, Japan by CEO Motoyuki Arai and Board Director Seiko Shirasaka.
In 2019 the company raised about 80 million USD of funding in a series A round, which was the fastest record in terms of securing such a large amount funds in such a short period.
In April 2020 Synspective rescheduled the launch of their first StriX-α SAR satellite with Rocket Lab's Electron launcher after initially selecting Arianespace for a rideshare mission with a Vega rocket. The Vega launch was delayed due to a launch failure in 2019.
The StriX-α was launched on Rocket Lab's 'The Owl's Night Begins' Mission on December 15th, 2020 from the launch Complex 1 on the Mahai Peninsula in New Zealand.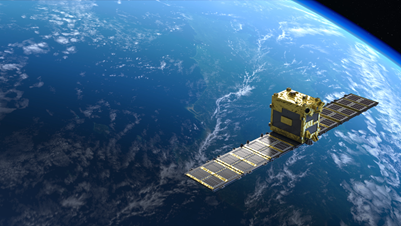 The StriX-α satellite onboard this mission was the first of a series of spacecraft deployments for Synspective's planned constellation of more than 30 SAR small satellites to collate data of metropolitan centers across Asia on a daily basis that can be used for urban development planning, construction and infrastructure monitoring, and disaster response.
On December 10th, 2020 the company signed a contract with launch company Rocket Lab for three launches of StriX satellites in 2022 and 2023.
On February 8th, 2021 Synspective released its first image from the StriX-α satellite, marking the first commercial SAR image from a Japanese company. The image was collected in South Florida, USA.
In July 2021 the company signed a Memorandum of Understanding (MOU) with Oriental Consultants Global, a consulting company specialized in planning, design and construction of infrastructure worldwide, for a Strategic Alliance to promote the use of satellite data in the field of transportation and traffic infrastructure in Southeast Asia, South Asia and Africa.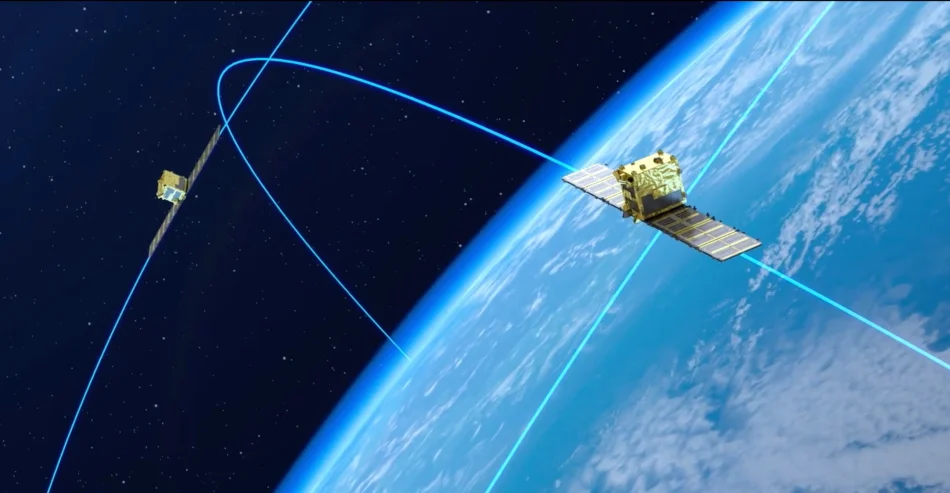 In March 2022 the company raised another 100 million USD in a Series B funding round. Sompo Japan Insurance, Nomura SPARX Investment, and Pavilion Capital participated in the round, among others. Synspective has now raised around 200 million USD in financing since it was founded.

| | | | | |
| --- | --- | --- | --- | --- |
| Satellite | Mission | Launch Date | Launcher | Launch Operator |
| StriX-α (Alpha) | 'The Owl's Night Begins' | Dec 15th, 2020 | Electron | Rocket Lab NZ |
| StriX-β (Beta) | 'The Owl's Night Continues' | Feb 28th, 2022 | Electron | Rocket Lab NZ |
| StriX-1 | 'The Owl Spreads Its Wings' | Sept 5th, 2022 | Electron | Rocket Lab NZ |
| StriX-δ (Delta) | | 2023 | Electron | Rocket Lab NZ |
| StriX-ε | | | Electron | Rocket Lab NZ |
All trademarks, logos and images mentioned and showed on this page are property of their respective owners.

Resources
www.synspective.com
www.crunchbase.com
www.newspace.im
www.spacenews.com edition April 14th, 2020
www.thebridge.jp edition September 9th, 2020
www.rocketlabusa.com
www.spacenews.com edition December 15th, 2020
www.satellitetoday.com February 17th, 2021
www.news.satnews.com edition February 15th, 2021
www.craft.co
www.tracxn.com
www.geoconnection.com edition July 20th, 2021
www.ocglobal.jp
www.parabolicarc.com edition September 19th, 2021
www.exolaunch.com
www.pitchbook.com
www.realwire.com edition December 8th, 2021
www.spacenews.com edition December 9th, 2021
www.satellitetoday.com edition March 29th, 2022