AMOS 8 at 4° West (Planned)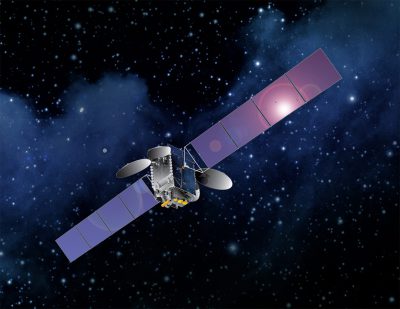 Satellite operator Spacecom ordered AMOS 8 from Space Systems/Loral (SS/L) as a replacement for AMOS 6 satellite destroyed during SpaceX's Falcon 9 explosion in 2016. Spacecom leased an orbiting satellite from satellite operator AsiaSat to serve as temporary replacement for the lost AMOS 6.
In September 2018 Spacecom cancelled the order with SS/L and awarded the contract with the Israeli IAI. AMOS 8 would be similar to the original AMOS 6 and the satellite is designed to provide service for a minimum of 15 years. AMOS 8 will include flexible high-power Ku-band and Ka-band payloads with steerable antennas to enable customers to deliver various added value services.
The AMOS 8 satellite will be launched in 2022 on a Falcon 9 rocket booster operated by SpaceX. It will be co-located with AMOS 3 at 4° West.