Rivera Space Networks
Rivada Space Networks is a new space start-up company that will develop and operate the first global low latency point-to-point (P2P) connectivity network of LEO satellites. By connecting its satellites with lasers, the company will provide resellers and B2B customers with the ability to securely connect any two points on the globe with low latency and high bandwidth. 
Rivada is planning a constellation of 600 LEO communications satellites to support Telecom, Enterprise, Maritime, Energy and Government Services markets. The company is currently undertaking a request for information with major satellite manufacturers to finalize the system design and manufacturing plan. The deployment of the satellites will start in 2024 with full constellation deployment expected by mid-2028. The funding for building the constellation will come from a combination of existing investors and new financing.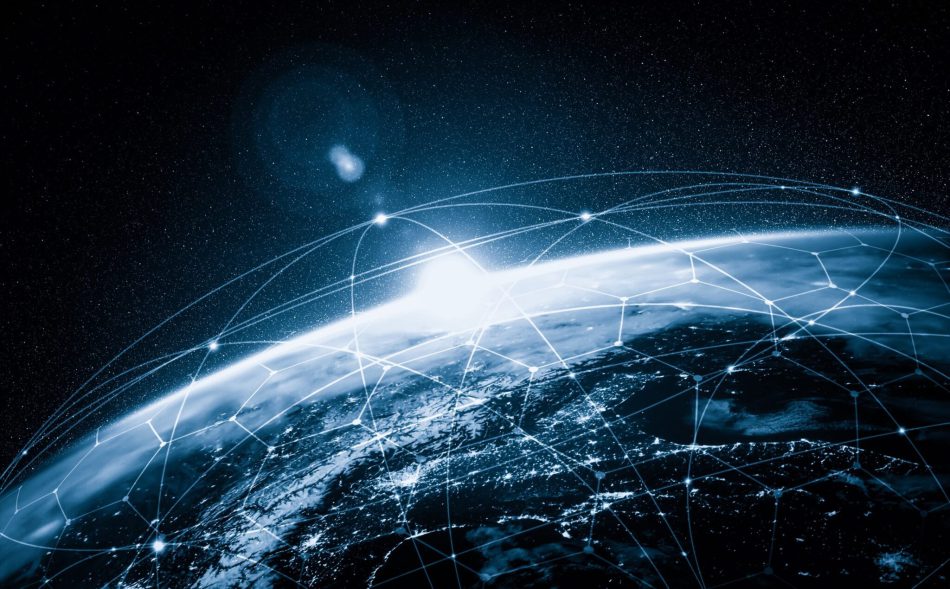 The company is based in Munich in Germany and is operating under US-based parent company Rivada Networks, Inc. led by Irish entrepreneur Declan Ganley, who co-founded Broadnet. Rivada offered internet and telecoms services in Europe in the late '90s.

Company History
Rivada Networks, Inc. is a US-based private wireless technology company that transforms telecom networks into open access marketplaces. The company was founded by entrepreneur Declan Ganley on July 6th, 2004. The name Rivada is derived from the acronym, "Radio Interoperable Voice and Data Applications.
The company is active across North and South America as well as Europe and holds a multitude of patents relating to spectrum sharing, digital spectrum arbitrage, prioritized messaging, open access services and other wireless communications technologies.
Rivada Space Networks was established to launch the constellation of 600 ultra-secure, networked low-earth orbit satellites. Parent company Rivada recognized that the business world is increasingly data-driven, cloud-based and cybersecurity conscious and that existing systems do not and cannot meet these needs.
The company remains committed to its patented technologies such as Dynamic Spectrum Arbitrage and the Open Access platform and aims to deliver a unique solution for secure, global, end-to-end enterprise and government connectivity to be able to respond to specific customer needs that are not being met by today's technology.
In 2022 Rivada bought the rights to spectrum, through the purchase of 85% of Liechtenstein-based Trion Space, AG, founded in 2017 and responsible for the large-scale project for broadband services from space. The company will compete with Starlink from SpaceX and LEO satellite operator OneWeb.

All trademarks, logos and images mentioned and showed on this page are property of their respective owners.

Resources
www.rivada.com
www.marketresearchtelecast.com  edition September 20th, 2021
www.wikipedia.org
www.prnewswire.com  edition March 21st, 2022
www.satellitetoday.com  edition March 21st, 2022
www.fiercewireless.com  edition March 22nd, 2022
www.firmenwissen.com
www.spaceref.com