BSCL
BSCL (Bangladesh Satellite Company, Ltd.)

The Bangladesh Satellite Company, Ltd. (BSCL) was also known as the Bangladesh Communication Satellite Company, Ltd. (BCSCL), is a state owned company operating the Bangabandhu-1 satellite, named after the father of the nation, Bangabandhu Sheikh Mujibur Rahman. The company is controlling the satellite from the ground stations in Gazipur and Betbunia, Rangamati in Bangladesh.
In August 2020 BCSCL changed its name to Bangladesh Satellite Company, Ltd. (BSCL).
BSCL was formed in 2015 by state owned Bangladesh Telecommunication Regulatory Commission (BTRC), after the formation of a committee in 2008 that recognized the importance of a satellite for Bangladesh. The satellite project started earlier, in 2012 with the aim to ensure better telecommunications in the country. The result was the order of the Bangabandhu-1 satellite with manufacturer Thales Alenia Space in France.
Bangabandhu-1 satellite is located at 119° East, providing DTH-services to Bangladesh and neighboring countries, South East Asia, Stan-countries (Russia) and EMEA. The satellite was successfully orbited on May 11th, 2018 on a Falcon 9 rocket operated by SpaceX.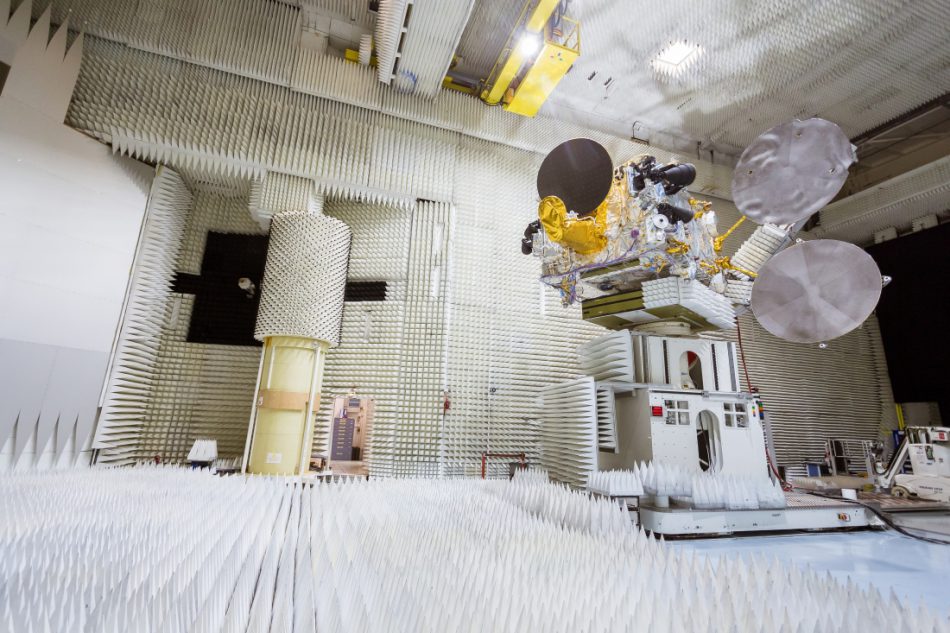 Bangladesh Telecommunication Regulatory Commission (BTRC)
The Bangladesh Telecommunication Regulatory Commission (BTRC) is the independent commission founded under the Bangladesh Telecommunication Act in 2001. The BTRC is responsible for regulating all matters related to telecommunications (wire, cellular, satellite and cable) of Bangladesh.
BTRC started operating on January 31st 2002 with a vision of facilitating affordable telecommunication services and increasing the density to at least 10 telephones per 100 inhabitants by 2010. The team visited Vietnam in July 2008 to observe the operational strategy of the satellite VINASAT-1, owned by Vietnam Post and Telecommunication Group (VNPT) and launched in April 2008. In this visit the team members attended several meetings with the Ministry of Information & Communication (MIC), Radio Frequency Directorate (RFD) and VNPT.
The Bangladesh government planned to launch the satellite in 2015 but this was rescheduled for the middle of 2018. Posts and Telecommunication minister of Bangladesh announced the satellite project Bangabandhu on March 29th, 2010 and assigned US base Space Partnership International (SPI) as the consulting firm for the satellite project. Satellite manufacturer Thales Alenia Space would be responsible for the assembly of the spacecraft and the built of ground control stations in Gazipur and Rangamati Districts for the satellite operation. SpaceX launch operator would launch the satellite in orbit.
BTRC started the work on the satellite Bangabandhu-1 in 2008, and was hoping to be break-even in seven years. The satellite would narrow the digital divide, as it will help take broadcast and telecom services to rural areas, and allow the launch of some lucrative ventures like direct-to-home (DTH) services throughout the country.

Independent
A country like Bangladesh is highly exposed to natural disaster risk because of its unique geographical location. Telecommunication system in Bangladesh has always been suffering from interruptions and problems as erratic disasters hit the country. Satellite network can play an important role in ensuring uninterrupted telecommunication services in Bangladesh. It has significant advantages over terrestrial network because of a number of reasons. One of the important reasons is that satellite network is more effective in ensuring high-level of communication redundancy than the terrestrial network. Besides, by having its own satellite network, Bangladesh could save a significant amount of foreign currency paid as the transponder rental charge.
In spite of having some shortcomings including larger propagation delay and high-cost of the project, the long-term benefits and advantages of satellite network surpasses its shortcomings.
In order to ensure better telecommunication services, BTRC has always felt the need of having its own satellite network. It had a long-cherished dream of having the country's first communication satellite. In order to materialize the dream, it had formed a committee and initiated its first satellite project in April 2008.
BTRC procured the orbital slot 119° E instead of 102° E and 69° E from Russia's Intersputnik with a cost of Tk. 217.7 billion for 15 years. Bangabandhu-1 satellite will provide DTH services to Bangladesh and neighboring countries and later on to South East Asia and EMEA. The satellite is fitted with 26 Ku-Band and 14 C-Band transponders. It offers DTH-services and capacity in C- and Ku-Band to Bangladesh and its territorial waters of the Bay of Bengal, India, Nepal, Bhutan, Sri Lanka, Philippines and Indonesia.
Bangabandhu-1 is operated by the Bangladesh Communication Satellite Company, Ltd. (BCSCL), a Bangladesh Government owned company established to perform post launching activities of Bangabandhu Satellite-1, controlling the satellite from the ground stations as well as marketing and sales services.
Bangladesh Communication Satellite Company Limited was formed on 15 August 15th, 2017 and changed name to Bangladesh Satellite Company, Ltd. (BSCL) in August 2020.

All trademarks, logos and images mentioned and showed on this page are property of their respective owners.

Resources
www.bcscl.com.bd
www.btrc.gov.bd
www.thedailystar.net edition Oct 16th, 2015
www.wikipedia.org
www.mediabangladesh.net
www.dhakatribune.com edition Dec 8th, 2014
www.spacenewsfeed.com edition May 12th, 2018
www.thalesgroup.com
www.spacex.com
Satellite fleet by BSCL