VNPT (Vinasat)
The Vietnam Posts and Telecommunications Group, (VNPT) is the telecommunications and satellite company that is owned by the Vietnamese Government, and the national post office of Vietnam. It is the second-largest company in Vietnam, just after the Vietnam Bank for Agricultural and Rural Development. It owns Vinaphone and MobiFone, two of the three largest mobile network operators in the country. VNTP, headquartered in Hanoi, operates 2 satellites in orbit under the Vinasat National Satellite Program in Vietnam.
Vinasat-1 was the first satellite communications system in Vietnam. It was successfully launched in June 2008. The TT&C was provided by US based Lockheed Martin and installed by Telesat Satellite Operator from Canada.
Vietnam's second telecom satellite, Vinasat-2, was successfully launched into orbit on May 16th, 2012. The successful launch of Vinasat-2 was a significant event that marked a great move of Vietnam's telecom industry.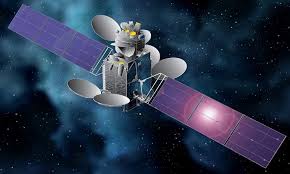 Company History
On April 29th, 1995 the Prime Minister established the Vietnam Posts and Telecommunications Corporation (VNPT).
On August 24th, 1996, Vietnam had over one million fixed phone subscribers and became one of the 60 countries in the world with a telephone network of more than one million subscribers and ranked second in the region in the growth rate of its telephone network.
On November 19th 1997, Vietnam was officially connected with the international Internet network and as of December 1st 1997, VNPT officially provided Internet services to Vietnamese users. The Vietnam Data-Communications Company (VDC), a VNPT's subsidiary, was the only Internet Access Provider (IAP) and one of the first Internet Service Providers (ISP) in Vietnam at that time.
In 2000, with VNPT's efforts, Vietnam continued to be praised by the International Telecommunications Union (ITU) as one of the ten nations that had the fastest telecommunications growth rate in the world.
In 2005, the Prime Minister assigned VNPT to perform the project on launching the first telecommunications satellite of Vietnam, Vinasat-1. The satellite was launched into orbit in April 2008 by Arianespace launch operator on an Ariane 5 rocket. The launch was originally planned for 2005 but was delayed to 18 April 2008 due to difficulties in completing the frequency coordination procedures under the Radio Regulations of the International Telecommunication Unio (ITU).
In 2010 the construction of the Vinasat-2 satellite was approved by the Vietnamese Government, since Vinasat-1 was already 80% full and was expected to be operating at nearly full capacity in 2012. US-based Lockheed Martin Commercial Space System was awarded to construct the Vinasat-2 satellite for VNPT.
On May 15th, 2012, Vinasat-2 was successfully launched by Arianespace on an Ariane 5ECA rocket from the Spaceport in French Guiana. The satellite is located on 132° East and has coverage over the Vietnam region.

All trademarks, logos and images mentioned and showed on this page are property of their respective owners.

Resources
www.vnpt.vn
www.vntelecom.org
www.satbeams.com
www.spacenews.com edition May 11th, 2010
www.spacedaily.com edition July 9th, 2012
www.wikipedia.org
www.globaltimes.cn edition February 19th, 2012
www.space.skyrocket.de
www.vntelecom.org
Satellite fleet by VNPT (Vinasat)