EOS Data Analytics (EOS DA)
EOS Data Analytics (EOS DA) is a global provider of AI-powered satellite imagery analytics to embrace Earth observation solutions for smart decision-making in various industries. The company is building the EOS SAT satellite constellation comprised on seven small optical LEO satellites designed to support the implementation of sustainable agriculture methods and forestland monitoring with high-quality data and analysis.
After reaching full operation by 2025, the constellation will cover up to 100% of countries with the largest areas of farmlands and forestlands, amounting to 98.5% of such lands across the globe. The satellite constellation will monitor up to 12 million square kilometers daily.
EOS DA launched its first optical satellite on January 3rd, 2023 with launch operator SpaceX on their Transporter-6 Rideshare mission using a Falcon 9 rocket. The first commercial images captured from the EOS SAT-1 satellite were processed in May 2023.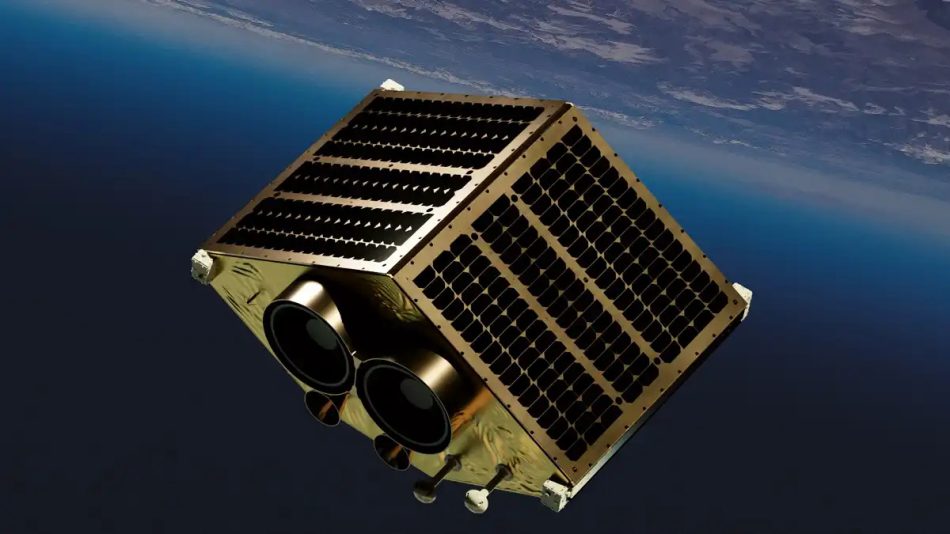 The EOS SAT-1 is a small optical agri-focused satellite that is able to monitor up to one million square kilometers daily using 11 agri-related bands. Right after the launch, the EOSDA team successfully established stable communication with the satellite and started sending telemetry data to a ground station. The first satellite's pan-sharpened images have a resolution of 1.5m and cover a total area of 2,550 square kilometers in the Spanish province of Segovia. The images were processed within DEIMOS Ground Segment solution gs4EO.

Company History
EOS Data Analytics (EOS DA) was founded in 2015 by entrepreneur and investor Maxym Polyakov and Mark Watt. To establish EOS DA, Watt and Polyakov, who also co-founded launch provider Firefly Aerospace, used the international asset management firm Noosphere Ventures, that was created in 2014.
In 2019 EOS DA implemented a project on satellite-based monitoring of agricultural land use in cooperation with the World Bank and the EU.
The company participated in the GoldenEye project within the EU's Horizon 2020 initiative aimed to improve safety, environmental impact, and mine profitability by creating a platform that combines Earth observation technologies with on-site sensing. The project targets five mining sites across Bulgaria, Finland, Germany, Kosovo and Romania. 
In October 2021 the company cooperated with space imaging systems technology provider Dragonfly Aerospace to use its new 100kgs class µDragonfly satellite bus. The agreement will see EOS DA use the satellite bus as the platform for the two DragonEye electro-optical imagers. The EOS SAT-1 satellite was built by Dragonfly Aerospace in their Stellenbosch manufacturing facility in South Africa. The satellite is equipped with two high-resolution DragonEye cameras.
In May 2022 the company established an agreement with GEOSAT, a European EO satellite operator, for developing and delivering EO products in Ukraine and other regions of the World. Through the partnership with GEOSAT, EOS DA will provide Imagery and EO services in Ukraine and other regions of the World, to add value to market verticals such as Agriculture, Forestry or Natural resources exploration; and support activities including adaptation to Climate change, Security and Emergency management.

All trademarks, logos and images mentioned and showed on this page are property of their respective owners.

Resources
www.eos.com
www.maxployakov.com
www.nooshereventures.com
www.smartwatermagazine.com
www.usfarmersandrangers.com
www.wikipedia.org
www.dragonflyaerospace.com
www.prnewswire.com  edition May 6th, 2022
www.mezha.media  edition January 12th, 2023
www.africanews.com  edition May 24th, 2023
www.universemagazin.com  edition May 24th, 2023
www.newsfilecorp.com
www.golden.com
www.craft.co
www.spacewatch.global