FireFly Aerospace
Firefly Aerospace is a private aerospace company that develops launch vehicles for commercial launches for small satellites (LEO) to orbit. The company is head-quartered in Austin Texas, USA and is a member of the New Space movement whose objective is to increase access to space.
Small satellites are playing an increasingly significant role in space. Smaller, lighter, and cheaper satellite technologies have led to functional systems that are a fraction of the size of their predecessors. Meanwhile, constellations of small satellites are showing promise for replacing larger custom-built systems, thus providing redundancy and the ability to regularly refresh system technology.
FireFly is committed to providing economical and convenient access to space for small payloads with reliable launch vehicles manufactured with components, sourced from suppliers across the USA, to reduce risk, maximize reliability and minimize development time. The company is on track to deliver 1,000 to 10,000 kgs payload class to LEO by 2022 for a starting price of 15 million USD.

Company History
Originally founded by Thomas E. Markusic in 2014 as FireFly Space Systems, Inc, the company was developing the Alpha medium size launch vehicle for orbiting cargo of 400 kgs and engines running on methalox, a mixture of liquid methane and oxygen.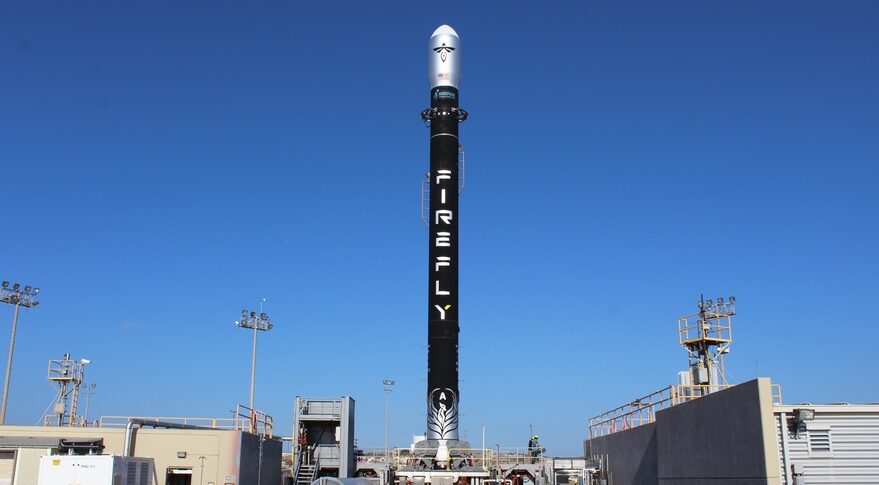 Prior to co–founding Firefly, Markusic served in a variety of technical and leadership roles in New Space companies like Virgin Galactic, Blue Origin and SpaceX. Markusic was a civil servant at NASA and the USAF, where he worked as research scientist and propulsion engineer. Markusic holds a Ph.D. in Mechanical and Aerospace Engineering from Princeton University.
In 2016 Virgin Galactic filed a lawsuit against Markusic for breaching contract for intellectual property. In the same period British invertors stopped financing the company due to the Brexit referendum and the SpaceX rocket explosion. In March 2017 FireFly went bankrupt.
On March 16th, 2017 the assets of the company were acquired by EOS Launcher, a subsidiary of investment company Noosphere Ventures Partners, led by Ukrainian space technology and IT business entrepreneur Maxym Polyakov. The company was renamed FireFly Aerospace and resumed business.
On February 22nd, 2019 Firefly announced plans to construct a mass production facility and a launch site at Cape Canaveral's Space Launch Complex 20. The production facility would be capable of producing 24 Alpha rockets a year.
In November 2020 the U.S. Government and aerospace industry officials expressed objections to Polyakov's control of the company amid fears that valuable technology could make its way to Ukraine, Russia or other nations trying to develop rocket programs. Polyakov was requested to sell his 50% stake in Firefly Aerospace Inc, citing national security concerns.
Despite putting more than 200 million USD of his fortune into Firefly, Polyakov agreed to step down from the company's board and Firefly's day-to-day activities to help make it easier for the company to win U.S. government and military contracts and ease some of the underlying tensions.
In December 2020 NASA awarded three smallsat launch vehicle developers a combined contract for 16.7 million USD. Astra Space, Relativity Space and FireFly's national security and civil space subsidiary, ​Firefly Black, were awarded contracts to deliver small satellites to sun-synchronous (SSO) orbit to demonstrate the efficiency of new launch vehicles for small spacecraft.
In April 2021 the company received the SBIR award (Small Business Innovation Research award) by NASA to develop a solar electric transfer stage capable of taking payloads from the Earth to the moon, the Space Utility Vehicle (SUV). The SUV provides the in-space bridge between Firefly's Alpha launch vehicle and its Blue Ghost lunar lander.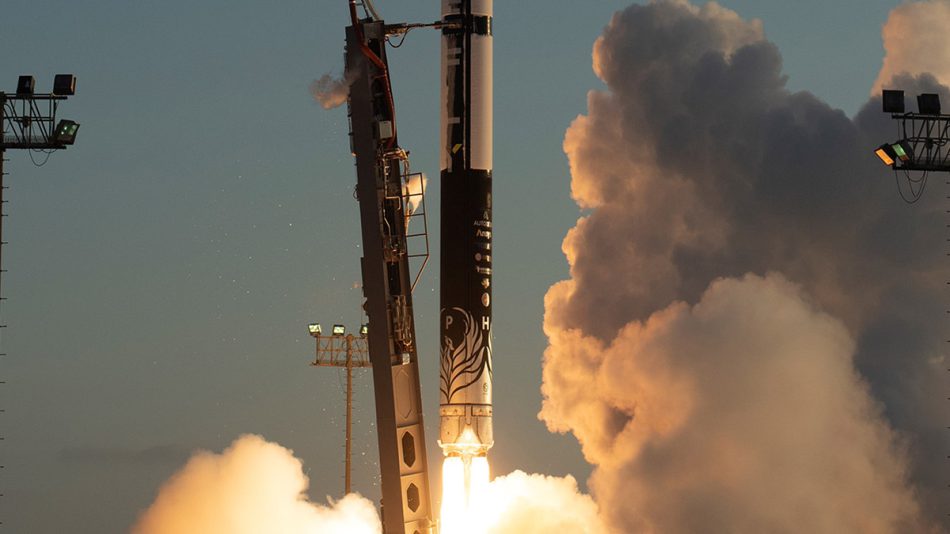 On February 4th, 2021 FireFly was awarded a NASA contract for approximately 93.3 million USD to deliver a suite of 10 science investigations and technology demonstrations to the Moon in 2023. As part of NASA's Artemis program, the company will be responsible for end-to-end delivery services, including payload integration, launch, landing on the Moon and mission operations using its Blue Ghost lander.
In March 2021 FireFly completed its 75 million USD Series A private investment, which was led by DADA Holdings, and obtained a valuation of more than 1 billion USD.
On September 3rd, 2021 Firefly Aerospace conducted the first launch of their Alpha rocket from Vandenberg Space Force Base in California. The vehicle achieved a successful first stage ignition, liftoff from the pad and progression to supersonic speed. During the flight, the launch vehicle experienced an anomaly that resulted in a safe termination of the flight by the Range, using the Flight Termination System (FTS).

The second launch of the Alpha launcher reached orbit successfully on October 3rd, 2022, deploying three customer payloads, including demonstration satellites from NASA TechEdSat-15 in conjunction with San Jose State University (SJSU), Teachers in Space and Libre Space Foundation.

All trademarks, logos and images mentioned and showed on this page are property of their respective owners.

Resources
www.firefly.com
www.maxpolyakov.com 
www.spacenews.com  edition March 15th, 2017
www.rocketsundown.com  edition March 7th, 2019
www.nasa.gov
www.wikipedia.org
www.crunchbase.com 
www.spacenews.com  edition December 12th, 2020
www.reuters.com
www.interfax.com.ua  edition April 9th, 2021
www.spaceexplored.com  edition April 21st, 2021
www.opencorporates.com
www.spacenews.com  edition August 24th, 2021
www.bloomberg.com edition December 29th, 2021
www.spacenews.com  edition December 30th, 2021
www.satellitetoday.com  edition October 3rd, 2022