Pixxel
Pixxel is a private Earth Imaging start-up space company that is building a constellation of hyperspectral LEO satellites for climate use cases. The constellation is designed to provide global coverage every 24 hours, with the aim of detecting, monitoring and predicting global phenomena.
The company was founded in 2019 and is headquartered in Bangalore, India with operations in Palo Alto, California USA. The company has partnerships with the Indian Space Research Organization (ISRO), Maxar Technologies, and NASA's Jet Propulsion Laboratory (JPL).
Pixxel claims its Micro-satellites have 50 times higher resolution than existing multispectral counterparts, to capture exact chemical signatures which will serve the needs of agriculture, energy and environmental conservation sectors. Other Earth Observation (EO) companies Satellogic from Argentina and Orbital Sidekick from the USA are also working on hyperspectral imagery.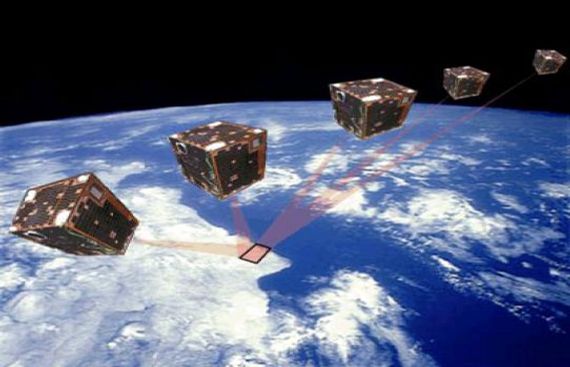 Company History
Pixxel was founded in India in February 2019 by 20-year-old students Kshitij Khandelwal (CTO) and Awais Ahmed (CEO), both holding an engineering degree from the Birla Institute of Technology and Science. Khandelwal and Ahmed previously worked for companies like Hyperloop India, Defense Research and Development Organization (DRDO), Team Anant and Hindustan Aeronautics Limited.

In late 2020 Pixxel's first satellite, Anand, was scheduled to be launched on a Soyuz rocket, operated by GK Launch Services. The satellite suffered from software issues surfaced during final testing. The company later contracted ISRO launch operator from India to use a PSLV rocket for launching Anand in early 2021. Its launch on board the PSLV-C51 was delayed in February 2021 due to technical issues. Finally, the satellite was launched on November 26th, 2022 on-board the PSLV-C53/EOS-06 (OceanSat-3) mission.

In March 2021 the company closed a 7.3 million USD seed funding round for the construction of a constellation of hyperspectral small satellites. Omnivore VC and Techstars participated in the round, along with Lightspeed Ventures, Blume, growX, and Ryan Johnson, formerly member of Planet Labs and BlackBridge. 
In March 2022 Pixxel raised 25 million USD in a Series A funding round led by Toronto-based Radical Ventures. The funding will expedite the production of the company's hyperspectral satellite constellation. Relativity Space co-founder Jordan Noone participated in the round as well, along with Seraphim Space Investment Trust Plc, Lightspeed Partners, Blume Ventures and Sparta, LLC.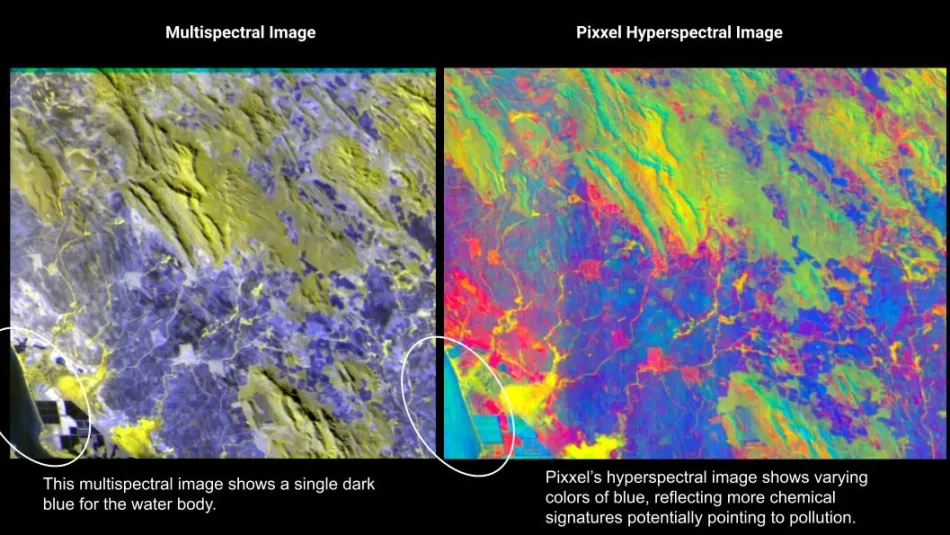 On April 1st, 2022 launch operator SpaceX orbited Pixxel's second hyperspectral satellite, Shakuntala/TD-2, as part of its Transporter-4 Rideshare mission. The satellite was incidentally the second that Pixxel assembled and will be part of the first three technology demonstration satellites in its constellation.

All trademarks, logos and images mentioned and showed on this page are property of their respective owners.

Resources
www.pixxel.space
www.timesofindia.indiatimes.com edition August 20th, 2020
www.forbesindia.com edition December 10th, 2021
www.satellitetoday.com edition March 17th, 2021
www.wikipedia.org
www.techcrunch.com edition March 28th, 2022
www.economictimes.indiatimes.com edition March 28th, 2022
www.satellitetoday.com edition March 29th, 2022
www.spacenews.com edition March 29th, 2022
www.crunchbase.com
www.isro.gov.in
www.cbinsights.com
www.yourstory.com
www.livemint.com edition April 1st, 2022