UMBRA
UMBRA (aka UMBRA Lab) is a start-up space technology company developing a constellation of next-generation Micro-satellites that can generate high-resolution images day and night, regardless of weather conditions. The company is creating the self-service tasking platform Canopy for its customers for timely delivery of high-quality and affordable data for business and security solutions.
UMBRA is headquartered in Santa Barbara, California, USA and was operating in stealth mode. In 2019, after years of secrecy, UMBRA revealed details of its plan to launch a constellation of 50-kgs Synthetic Aperture Radar (SAR) satellites to capture imagery with a resolution of 25 cm.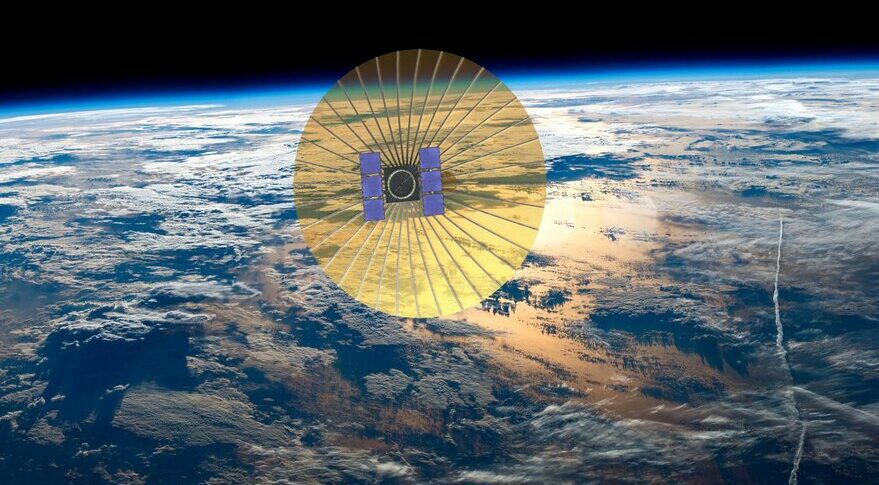 As per 2022, the company has two satellites in orbit. The SAR Micro-satellites that Umbra Labs uses are equipped with specific antennas that can produce large quantities of single-look, sub-meter SAR imagery. They produce images that are not limited by the environmental conditions that limit traditional optical satellites. The radar can pick up frequencies of 1,200MHz and higher and deliver 25cm imagery.

Company History
The company was established as UMBRA Labs in 2015 by longtime friends David Langan and Gabe Dominoceilo and was based on a contract awarded by a U.S. prime Aerospace & Defense company. With this contract Umbra had an advantage with the United States government and prime contractors allowing the company to win important contracts.
In 2018 the National Oceanic and Atmospheric Administration (NOAA) awarded the company a license for a constellation to offer 25cm resolution from satellites in 515km circular Sun Synchronous Orbit (SSO).
On June 25th, 2021, the company launch its first radar-imaging Micro-satellite satellite, the SAR-2001, weighing 65kgs. The satellite rode into orbit on a Falcon 9 rocket, operated by SpaceX, launched from Cape Canaveral Space Force Station in the USA.
In January 2021 the company raised 32 million USD in an investment round led by the family office venture fund of Passport Capital founder John Burbank with participation from existing UMBRA investors including CrossCut Ventures, Starbridge Ventures, Hemisphere Ventures and PonValley.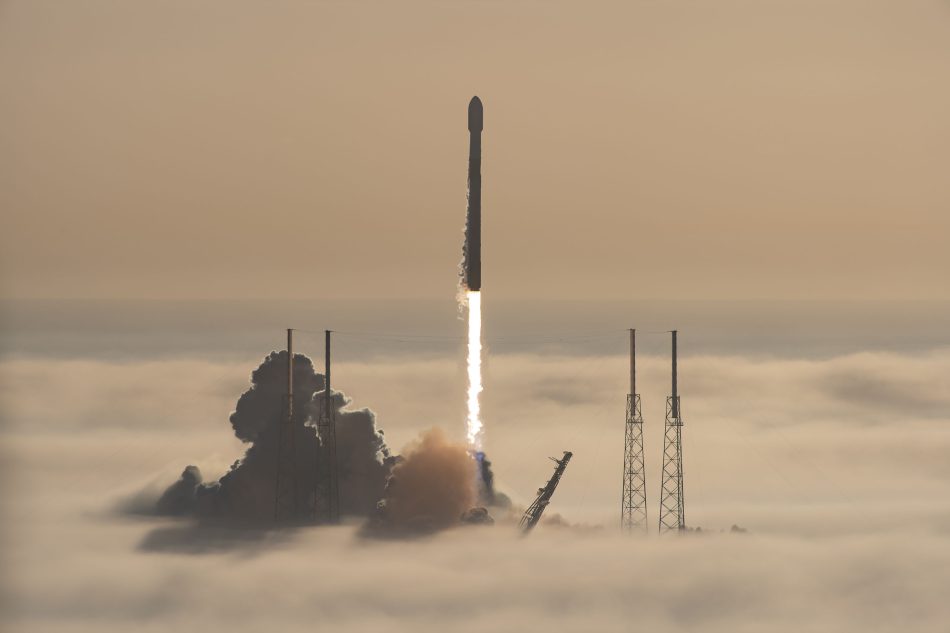 In January 2022 UMBRA was selected by the National Reconnaissance Office (NRO) for the first Focus Area, Commercial Radar, under the agency's new Broad Agency Announcement (BAA) for Strategic Commercial Enhancements effort. The initiative is focused on commercial imagery and data to evaluate, leverage, and integrate new and emerging commercial phenomenologies like radar and radio frequency remote sensing. The NRO selected also other commercial radar imagery providers, like Airbus U.S., Capella Space, ICEYE U.S. and PredaSAR.
On January 13th, 2022 SpaceX launched UMBRA's second Micro-satellite on the Transporter-3 Smallsat mission from Cape Canaveral launch base in Florida, USA. It was the largest Smallsat Ride-share mission to date, with satellites for Unseenlabs, Capella Space, Kepler, Planet Labs and ICEYE.
On May 25th, 2022 the company launched its third satellite, UMBRA-03, on the Transporter-5 Rideshare mission with a Falcon 9 rocket operated by SpaceX.

On Jan 3rd, 2023 the company launched two more satellites, UMBRA-04 and UMBRA-05, on the Transporter-6 Rideshare mission with a Falcon 9 rocket operated by SpaceX.

| | | | | |
| --- | --- | --- | --- | --- |
| Satellite | Mission | Launch Data | Launcher | Launch Operator |
| UMBRA-01 (SAR-2001) | Transporter-2 | June 25th, 2021 | Falcon 9 | SpaceX USA |
| UMBRA-02 | Transporter-3 | Jan 13th, 2022 | Falcon 9 | SpaceX USA |
| UMBRA-03 | Transporter-5 | May 25th, 2022 | Falcon 9 | SpaceX USA |
| UMBRA-04 | Transporter-6 | June 3rd, 2023 | Falcon 9 | SpaceX USA |
| UMBRA-05 | Transporter-6 | June 3rd, 2023 | Falcon 9 | SpaceX USA |
All trademarks, logos and images mentioned and showed on this page are property of their respective owners.

Resources
www.umbra.space
www.syntheticarpertureradar.com
www.spacenews.com edition October 21st, 2019
www.spacenews.com edition January 31st, 2021
www.spacex.com
www.newspace.im
www.spacenews.com edition January 20th, 2022
www.golden.com
www.spaceflightnow.com edition May 25th, 2022