Planet Labs
Planet Labs is an Earth Imaging company based in San Francisco, USA. The company has built and successfully deployed 450 satellites and is operating 200+ in orbit collecting over 350 million sq. km of imaginary data. In addition to California, Planet has offices in Germany and Canada where they deliver market-leading geospatial imagery to a global network of customers and partners in over 100 countries.
Planet currently operates three constellations, SkySat, with 21 satellites, RapidEYE and Doves. The satellites that comprise each constellation have unique spatial, temporal, and radiometric resolutions, to capture Earth's activities from multiple perspectives and dimensions.
The SkySat satellites, built by Space Systems/Loral (SS/L) aka Maxar, were originally operated by SkyBox Imaging, that was acquired by Google in 2014. In 2016 Skybox Imaging changed name in Terra Bella that was purchased by Planet in April 2017 with Google as a shareholder in Planet as part of that deal.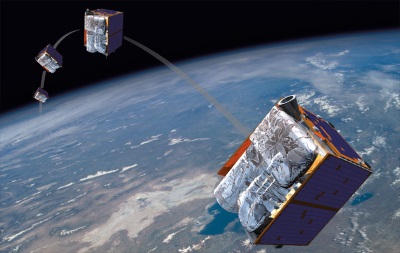 The RapidEYE constellation, consisting of 5 satellites, was acquired in 2015. After operating for total 11 years, outperforming its design life, the constellation was retired in March 2020. The imaging capabilities were applied to a host of industries, including agriculture, forestry, oil and gas exploration, power and engineering and construction, governments, cartography and mining.
The Dove constellation consists of 10x10x30cm Triple-CubeSat miniature satellites (Doves), equipped with a high-powered telescope and camera programmed to capture different portions of Earth. Each Dove satellite, built in-house, continuously scans Earth, sending data once it passes over a ground station, by means of a frame image sensor. The first Doves prototypes were orbited in 2013. In the years that followed Doves were launched in batches (Flocks) using various launch providers and the ISS.

Company History
The company was founded as Cosmogia Inc. in December 2010 by ex-NASA scientists Chris Boshuizen, Will Marshall and Robert Schingler with the mission to image the Earth every day and make change visible, accessible and actionable.
The group of scientists considered the problem with most satellites to be their large and clunky form, prompting them to build inexpensive and compact satellites to be manufactured in bulk (CubeSats). The first satellite was built in a California garage.
Since Cosmogia was essentially evolving from a satellite tech company into a software/data space company, opening a new frontier of innovation, the name was changed to Planet Labs in June 2013.
In April 2013 Cosmogia launched two demonstration satellites, Dove-1 was orbited by an Antares 110 launcher, operated by Orbital ATK (Northrop Grumman) and Dove-2 was launched on a Soyuz-2 rocket operated by GK Launch Services from their launch site in Kazachstan. Dove-3 and Dove-4 were launched in November 2013.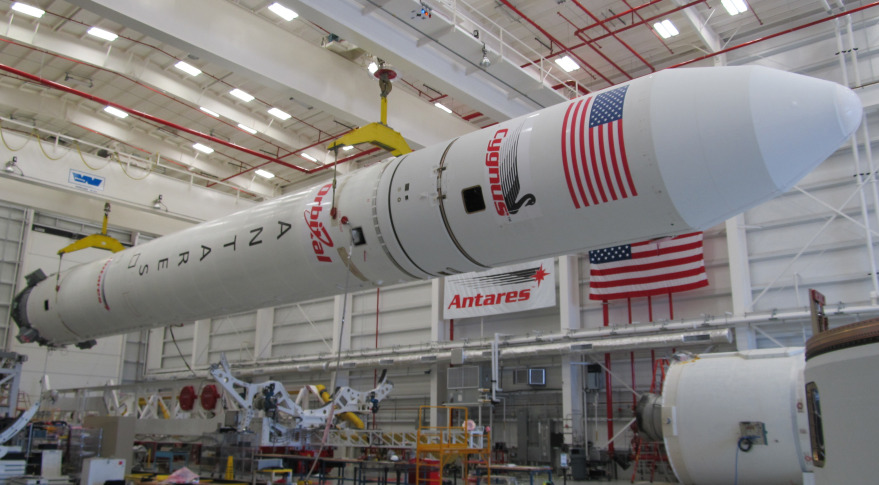 In June 2013, the Planet Labs announced its plans for the Flock-1 constellation of 28 Earth-observing satellites. The satellites were brought to the international Space Station (ISS) via Orbital ATK's Nano-racks CubeSat deployer with the Cygnus cargo ship and orbited from the ISS between February 11th and February 28th, 2014.
In January 2015, the company raised an additional 95 million USD in funding totaling 183 million USD in venture capital as of May 2015.
In July 2015, Planet Labs acquired Germany-based RapidEYE (aka BlackBridge) and its five-satellite constellation producing 5m resolution imagery. The CubeSats were constructed by Space Systems/Loral (SS/L, aka MDA and later Maxar). The acquisition was a strategic move by Planet to expand quickly into new segments and gain access to a robust imagery archive and bring one of the largest commercial satellite imagery (6 billion sq. km) datasets to the web.
On April 18th, 2017, Internet giant Google sold their Terra Bella (formerly Skybox Imaging) and its SkySat satellite constellation to Planet Labs. As part of the sale, Google acquired an equity stake in Planet and entered into a multi-year agreement to purchase SkySat imaging data.
On January 21st, 2018, a Dove Pioneer CubeSat was part of the payload on an Electron launcher operated by Rocket Lab from New Zealand. It was the first orbital-entry craft launched from a privately owned and operated spaceport at the Māhia Peninsula in New Zealand.
In July 2018, Planet laid off 10% of its workforce while in September that same year, the company had launched a total of 298 satellites, 150 of which were still active.
On December 18th, 2018, Planet acquired the Boundless Spatial, Inc, a geospatial data software solutions company, based in St. Louis USA. The portfolio of Boundless would help improve data subscription services and aid in Planet's long-term goal of increasing cooperation between the company and the U.S. government.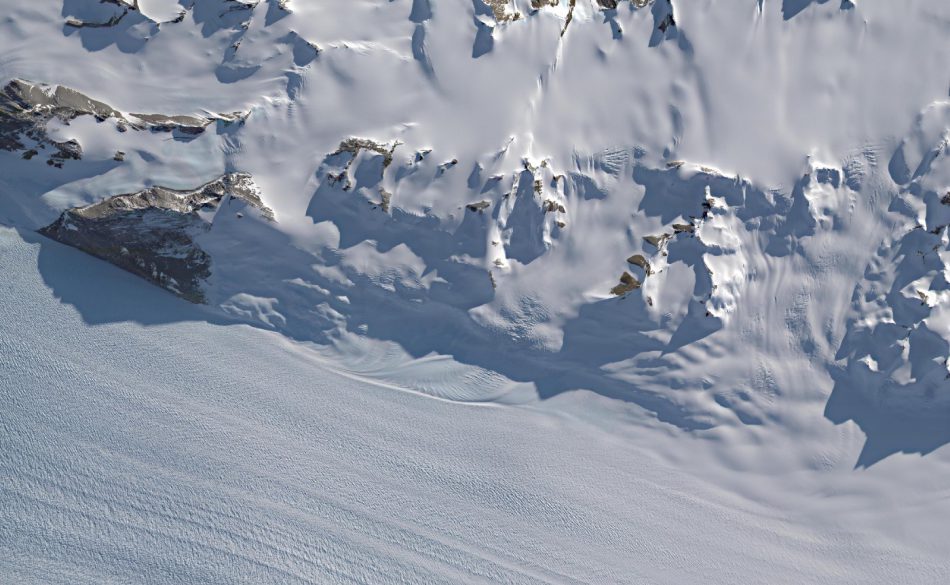 On August 18th, 2020, Planet completed its SkySat Constellation of 21 satellites by launching the final three SkySats (SkySat-19, -20 and -21) on the Starlink-14 mission with a SpaceX Falcon 9 rocket.
In August 2021 Planet signed a multi-launch contract with launch operator SpaceX. SpaceX's Falcon 9 rocket is the world's most reliable and frequently-flown rocket that offers low-cost rideshare services. The first planned launch under this agreement was Flock-4x, with 44 SuperDoves CubeSats on the Falcon 9 Transporter-3 SSO rideshare mission scheduled for launch January 13th 2022.
In November 2021 Planet acquired Netherlands-based VanderSat, a leading provider of advanced earth data and analytics. VanderSat's innovative products will help customers better measure and understand water management and crop health in major markets. 

All trademarks, logos and images mentioned and showed on this page are property of their respective owners.

Resources
www.planet.com
www.gkbrand.com
www.crunchbase.com
www.wikipedia.org
www.spacenews.com edition April 3rd, 2013
www.fcc.report.com issue June 2013
www.theverge.com edition October 28th, 2014
www.spacenews.com March 9th, 2016
www.satimagingcorp.com
www.spacenews.com edition April 17th, 2017
www.spacenews.com edition October 31st, 2017
www.wallopsisland.org
www.medium.com edition January 23rd, 2020
www.dutchnews.nl edition November 10th, 2021
www.space.skyrocket.de
www.northropgrumman.com
www.nanosats.eu
www.n2yo.com
www.earth.esa.int
Satellites manufactured by Planet Labs
Satellite fleet by Planet Labs