GK Launch Services
GK Launch Services is a joint venture established in May 2017 by Glavkosmos, a subsidiary of Roscosmos State Space Corporation, and International Space Company ISC Kosmotras from Russia. Glavkosmos controls 75% of the company's stock, while Kosmostras controls 25%. GK Launch Services is providing commercial rideshare launch services for SmallSats using the Soyuz-2 launch vehicle. 
The company conducted their first fully-commercial mission on March 22nd 2021 launching 38 satellites for 18 countries, including South Korea's CAS500-1 remote sensing satellite. The launch was the first all-commercial rideshare mission GK Launch Services had arranged without a Russian government satellite onboard.
GK Launch Services is operating the Soyuz-2 rocket, a modified version of the well-known Soyuz launch vehicle. The new generation of Soyuz launchers features high reliability, multi-functionality, and eco-friendliness. Soyuz 2.1a and Soyuz 2.1b versions conducted a wide range of space missions. The Soyuz is rocket is capable to execute manned space flights used to deliver Soyuz manned spaceship with cosmonauts and astronauts on board to outer space and the International Space Station (ISS).
GK Launch Services is using three launch sites, Vostochny and Plesetsk in Russia, and the Baikonur Cosmodrome launch site in Kazachstan, world's largest space center and home port of the Proton M rocket operated by launch operator ILS.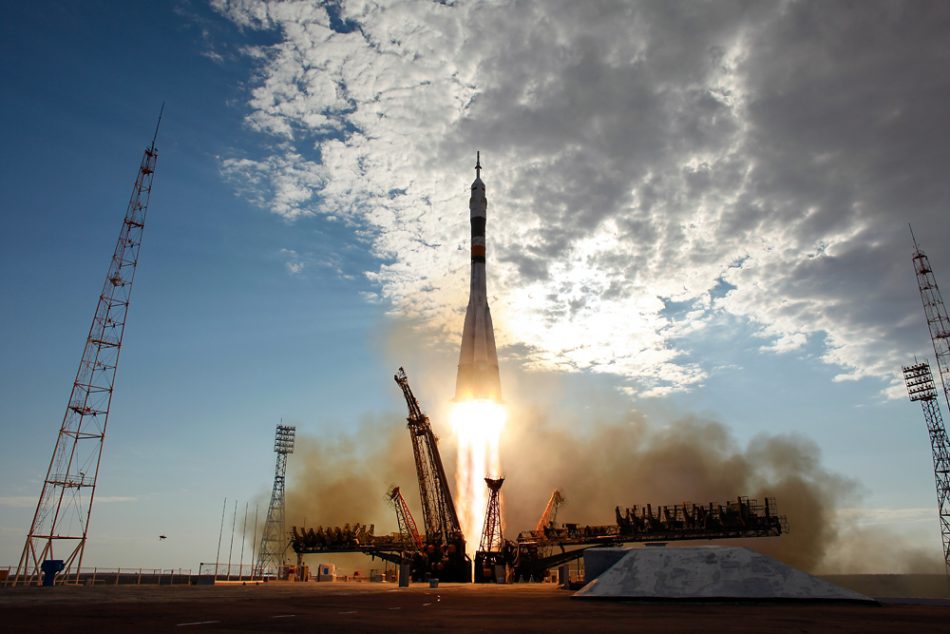 Glavkosmos' objective is promoting the Russian space industry to the world markets and management of complex international space projects. One of the key international projects of Glavkosmos is a joint Russian-European program Soyuz at the Guiana Space Centre, where Glavkosmos is the main contract integrator for all the Russian rocket and space industry entities involved.
Glavkosmos coordinates with launch operator Arianespace all phases, while Arianespace is responsible for launch operations and operates the Ariane 5, Vega and Soyuz launch sites at the Guiana Space Centre in French Guiana.
The Launch price per 1kg of piggyback payload is 20,000 to 30,000 USD.

All trademarks, logos and images mentioned and showed on this page are property of their respective owners.

Resources
www.gklaunch.ru
www.spacenews.com  edition March 22nd, 2021
www.wikipedia.org
www.everybodywiki.com
www.ru-main.ru
www.russianspacenews.com
www.sputniknews.com
www.arianespace.com
www.eurasianet.org