Axelspace AxelGlobe LEO satellite constellation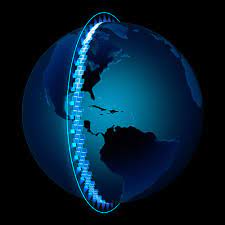 | | | | | |
| --- | --- | --- | --- | --- |
| Satellite | Customer | Launch Date | Launcher | Launch Operator |
| GRUS-1A | Axelspace | Dec 27th, 2018 | Soyuz-2 | GK Launch KZ |
| GRUS-1B | Axelspace | Mar 22nd, 2021 | Soyuz-2 | GK Launch KZ |
| GRUS-1C | Axelspace | Mar 22nd, 2021 | Soyuz-2 | GK Launch KZ |
| GRUS-1D | Axelspace | Mar 22nd, 2021 | Soyuz-2 | GK Launch KZ |
| GRUS-1E | Axelspace | Mar 22nd, 2021 | Soyuz-2 | GK Launch KZ |
The AxelGlobe LEO satellite constellation is constructed and operated by Axelspace from Japan. The low-cost Micro-satellites are designed to monitor the entire surface of the world. The constellation is enabling high-frequency access to information like accurate forecasts, ideal harvest times and the detection of illegal logging. The company serves customers like Weather News, Inc. and JAXA.

On December 27th, 2018 the company launched its first AxelGlobe GRUS-1A Micro-satellite on a Soyuz-2 launcher from the Baikonur Cosmosrome launch site in Kazachstan.

On March 22nd, 2021 Axelspace successfully launched four Micro-satellites (GRUS-1B, -1C, -1D and -1E) on a Soyuz rocket operated by GK Launch Services, from Baikonur Cosmodrome in Kazakhstan. The satellites flew for the first time over the Ground Stations in Norway where signals from the satellites were received. The GRUS satellites weigh 100 kgs and are used for optical Earth observation, constituting Axelspace's next-generation Earth observation platform 'AxelGlobe', serving industries such as agriculture, forestry, urban planning, analysis of economic trends and environment monitoring. End of March the first light images of the satellites were received.
| | | | | |
| --- | --- | --- | --- | --- |
| Satellite | Customer | Launch Date | Launcher | Launch Operator |
| GRUS-1A | Axelspace | Dec 27th, 2018 | Soyuz-2 | GK Launch KZ |
| GRUS-1B | Axelspace | Mar 22nd, 2021 | Soyuz-2 | GK Launch KZ |
| GRUS-1C | Axelspace | Mar 22nd, 2021 | Soyuz-2 | GK Launch KZ |
| GRUS-1D | Axelspace | Mar 22nd, 2021 | Soyuz-2 | GK Launch KZ |
| GRUS-1E | Axelspace | Mar 22nd, 2021 | Soyuz-2 | GK Launch KZ |
Axelspace AxelGlobe LEO satellite constellation