Axelspace
Axelspace provides satellite-based earth imagery and data collection using their own built Micro-satellites for red-edge imagery at a resolution of 2.5m and swath width of 60km. The company is developing a constellation of 50 satellites each weighing 100 kgs and operating in a range of 600km in Low Earth Orbit (LEO).
The low-cost Micro-satellites for the AxelGlobe constellation are designed to monitor the entire surface of the world. The constellation is enabling high-frequency access to information like accurate forecasts, ideal harvest times and the detection of illegal logging. The company serves customers like Weather News, Inc. and JAXA.
Axelspace is based in Tokyo Japan and is backed by 31VENTURES, Sparx Innovation for Future Co, Global Brain Corp, Japan Post Investment Corp, Kyocera Corp. and others. The company launched its very first satellite in 2013.

Company History
The company was founded in August 2008 in Chuo, Japan by Yuya Nakamura (CEO) and Naoki Miyashita (CTO). Although the company was formed some years ago, it's still essentially a start-up company in the newspace market.
On November 21st, 2013 Axelspace launched the WNISAT-1 Micro-satellite on a Dnepr-1 rocket from Russia. WNISAT-1 is providing 100m resolution images for Weather News, Inc, one of the world's biggest weather information companies and headquartered in Japan. The goal was to monitor icebergs and ice distribution in the Arctic Ocean due to global warming. When ice is melting, new shipping routes emerge and shipping companies are eager to use these new routes. Weather News wanted to provide safe navigation services with their own micro-satellite.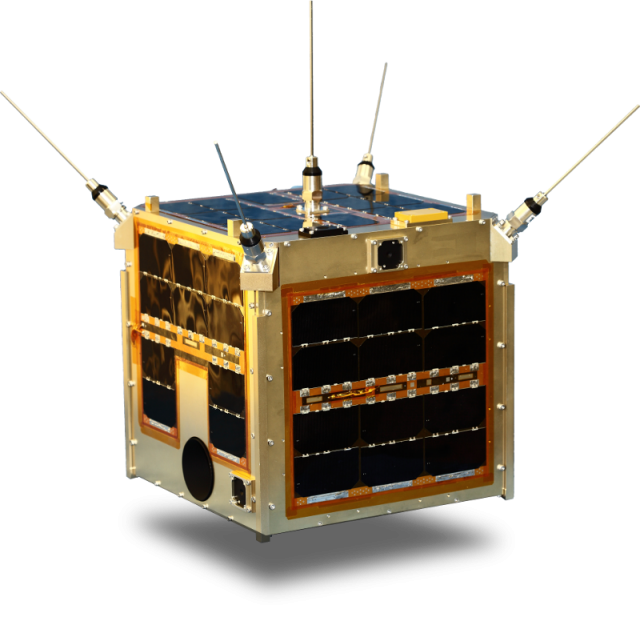 On July 14th, 2017 Axelspace launched the second Micro-satellite for Weather News, the WNISAT-1R. The satellite, with six cameras, is intended to be used for observation of the sea ice, that poses a significant threat to shipping, as well as typhoons and Vulcanic ash clouds.
On December 27th, 2018 the company launched its first AxelGlobe GRUS-1A Micro-satellite on a Soyuz-2 launcher, operated by GK Launch Services, from the Baikonur Cosmosrome launch site in Kazachstan.
In December 2018 GEO satellite operator SKY Perfect JSAT Corp. and Kongsberg Satellite Services AS from Norway (KSAT) were selected by Axelsat to provide Ground Station services to the company's GRUS satellite system for its AxelGlobe project. SKY Perfect JSAT's owned and operated ground station at the Ibaraki Network Control Center in Japan, will provide support of every orbit (14 of 14) from the unique KSAT ground station at Svalbard.
On January 17th, 2019 Japan conducted its first launch of 2019, using JAXA's Epsilon rocket, to orbit seven satellites, including the technology demonstration satellite, RAPIS-1 (Rapid Innovation Payload Demonstration Satellite). The 200 kgs (440lb) CubeSat satellite was constructed by Axelspace in conjunction with JAXA.
On March 22nd, 2021 Axelspace successfully launched four Micro-satellites (GRUS-1B, -1C, -1D and -1E) on a Soyuz rocket operated by GK Launch Services, from Baikonur Cosmodrome in Kazakhstan. The satellites flew for the first time over the Ground Stations in Norway where signals from the satellites were received. The GRUS satellites weigh 100 kgs and are used for optical Earth observation, constituting Axelspace's next-generation Earth observation platform 'AxelGlobe', serving industries such as agriculture, forestry, urban planning, analysis of economic trends and environment monitoring. End of March the first light images of the satellites were received.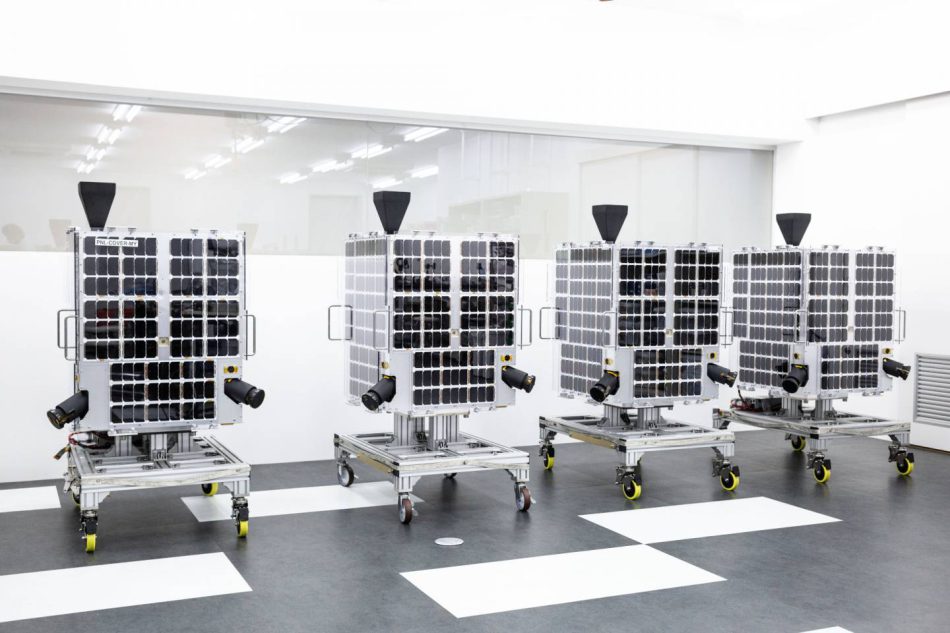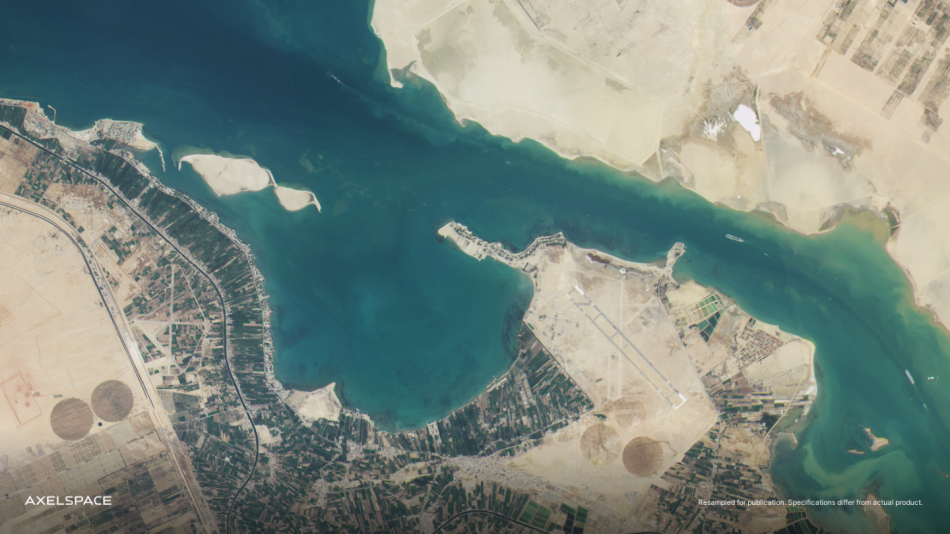 On May 14th, 2021 the company completed its Series C funding round, raising approximately JPY 2.58 billion (23.8 million USD). The round sees the allocation of new shares to venture capitals and corporate investors.
On June 10th, 2021 Axelspace started the AxelGlobe service with their GRUS satellite-constellation. AxelGlobe is the next generation Earth Observation platform which Axelspace has been constructing since 2015.
On August 26th, 2021 Axelspace Corp. and Synspective, Inc, the other Earth imaging firm from Japan, announced a partnership to explore possibilities to provide a one-stop service of a small satellite constellation with the financial support of Japan's Ministry of Economy, Trade and Industry (METI).

| | | | | |
| --- | --- | --- | --- | --- |
| Satellite | Customer | Launch Date | Launcher | Launch Operator |
| WNISAT-1 | Weather News | Nov 21st, 2013 | Dnepr-1 | ISC Kosmotras RUS |
| RAPIS-1 | JAXA | Jan 17th, 2017 | Epsilon | JAXA Japan |
| WNISAT-1R | Weather News | Jul 14th, 2017 | Soyuz-2 | GK Launch KZ |
| GRUS-1A | Axelspace | Dec 27th, 2018 | Soyuz-2 | GK Launch KZ |
| GRUS-1B | Axelspace | Mar 22nd, 2021 | Soyuz-2 | GK Launch KZ |
| GRUS-1C | Axelspace | Mar 22nd, 2021 | Soyuz-2 | GK Launch KZ |
| GRUS-1D | Axelspace | Mar 22nd, 2021 | Soyuz-2 | GK Launch KZ |
| GRUS-1E | Axelspace | Mar 22nd, 2021 | Soyuz-2 | GK Launch KZ |
All trademarks, logos and images mentioned and showed on this page are property of their respective owners.

Resources
www.axelspace.com
www.geospatialworld.net edition December 13th, 2018
www.tracxn.com
www.sorabatake.jp
www.crunchbase.com
www.nanosats.eu
www.global.weathernews.com
www.global.jaxa.jp
www.gklaunch.ru
www.nasaspaceflight.com edition January 17th, 2019
www.geospatialworld.net edition April 10th, 2019
www.unreasonablegroup.com
www.wikipedia.org
www.paganresearch.io
www.synspective.com