Radiation Systems Inc. (RSI)
Radiation Systems Inc. (RSI) was founded in 1960 and based in Sterling, VA, USA. The Company designed, manufactured and installed high quality antenna systems and parts for radar, air traffic control, military and satellite communications systems. Its products were also used in tactical military communications, scientific research, TV broadcasting and civilian wireless mobile communications.
In 1994 Radiation Systems Inc. (RSI) was owned by COMSAT, Inc. and later on by Tripoint Global that merged RSI with Vertex to become VertexRSI in 1999. In 2004 General Dynamics acquired Tripoint Global and merged VertexRSI into its organization to become GDSatcom Technologies. In 2019 GD Satcom was acquired by CPI, Inc.
The company was famous for its AccuShape (RSI metal continuing process proprietary) formed antenna reflector panels that featured superior RF performance. The antennas were easy to install and field aligning.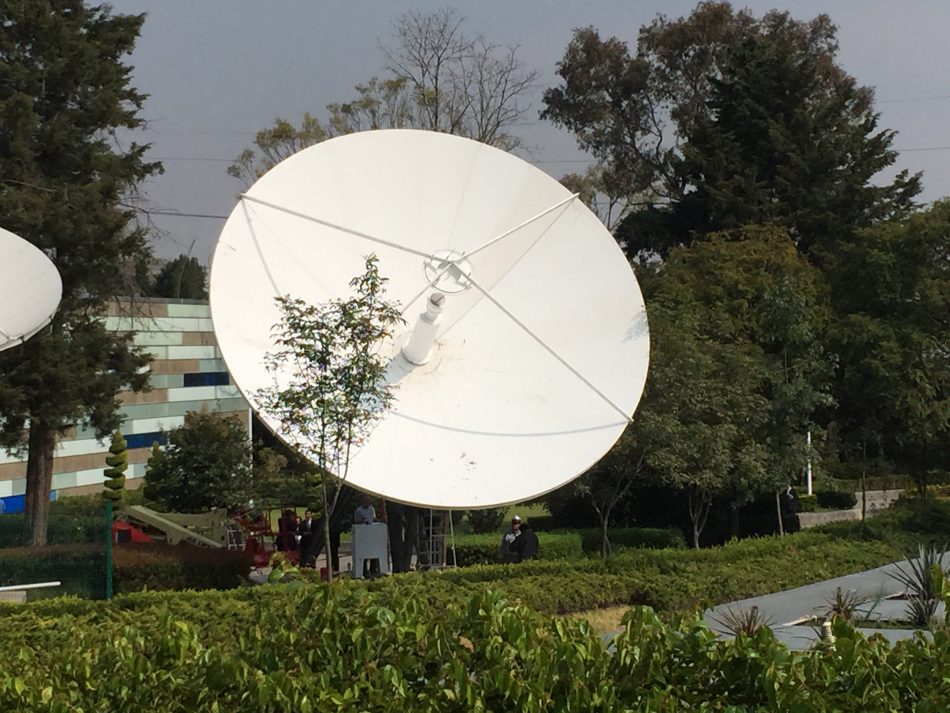 In 1988 Radiation Systems Inc. (RSI) purchased the assets of the satellite communications division of Stolle Corp, a subsidiary of Aluminum Co. of America (ALCOA). Included in the sale were various tools, forming dies, fixtures, test instrumentation, sales data and inventory related to the firm's antenna products, that were sold in Europe under the name of ALCOA Antennas.
In August 1991, Radiation Systems Inc. (RSI) acquired antenna maker CSA, Ltd. and PG Technology Ltd, engaged in the design, development, and production of precision tools and gauges, machine tools, and optical instruments. Both companies, located in the UK, were placed under the Satcom Technologies Division or RSI.
The company completed a large contract that had helped drive growth, the installation of 9,600 antenna systems at American schools to beam television programming into classrooms. This was a part of a project led by Whittle Communications, which was one of America's top 100 media companies in the late 1980's.
In 1994 Bethesda-based satellite communications company, COMSAT Corp, acquired Radiation Systems, Inc. (RSI) in a 150 million USD million deal. The merger would join COMSAT with Radiation Systems Inc, to form COMSAT RSI. COMSAT decided to make this acquisition after it lost several deals because competitors, including Radiation Systems, were charging lower prices.
In 1997 COMSAT, Corp. sold RSI to Tripoint Global Communications an affiliate of TBG Industries, Inc, a privately owned New York holding company, for 116.5 million USD. The sale of RSI was part of COMSAT's new strategy to focus on core business of providing satellite communications services.
In 1999 Tripoint Global merged RSI with Vertex that the company already bought from Vertex, Corp. VertexRSI became a separate division manufacturing Earth Station Antennas within Tripoint Global, being a leading supplier of base station and earth station communications products and services, VSAT antennas (Prodelin) and antenna systems and wireless backhaul products (CSA-Wireless).
In June 2004 Global Aerospace and Defense manufacturer General Dynamics (GD) acquired Tripoint Global. TriPoint became part of the General Dynamics C4 Systems business unit, which is a leading integrator of secure communication and information systems and technology.
In 2015 GD combined their C4 Systems and the AIS (Advanced Information Systems) divisions to form GD Mission Systems. GDSatcom with its VertexRSI brand operated as a separate unit under the GD Mission Systems Division.
In August 2019 Communications Power Industries, Inc. (CPI) purchased GD SATCOM Technologies, from General Dynamics Mission Systems, Inc, in a 175 million USD value transaction.

All trademarks, logos and images mentioned and showed on this page are property of their respective owners.

Resources
www.nytimes.com Edition February 1st, 1994
www.washingtonpost.com Edition March 14th, 1988
www.washingtonpost.com Edition April 20th, 1992
www.bloomberg.com
www.sky-brokers.com
www.mwavellc.com
www.wikipedia.org
www.mobileeurope.co.uk
www.pgtechnology.co.uk
www.pgtceewrite.com