GapSat
GapSat provides complete in-orbit geostationary communications satellites on an interim basis (up to three years) to satellite operators in their time of need, typically prior to the introduction of a permanent, dedicated satellite. The satellites are significant smaller, weighing between 250 and 1,000kgs, than typical orbital spacecraft and would be an all-electric vehicle offering bandwidth in C-, Ku, Ka as well as the largely experimental Q- and V-bands.
The company contracted Terran Orbital, with participation of Lockheed Martin, for the construction of their first small satellite, GapSat-1. The satellite had a planned launch in third quarter of 2020, but the project was cancelled due to the COVID-19 events.
In 2023 GapSat acquired 100% of QBX Ltd, an Isle of Man company, with a portfolio of good priority geostationary ITU filings for aeronautical and maritime services and patents concerning a new generation of aeronautical services.
GapSat has its headquarters registered at the British Virgin Islands (BVI) and has offices in Hong Kong, the UK, Luxembourg and the USA.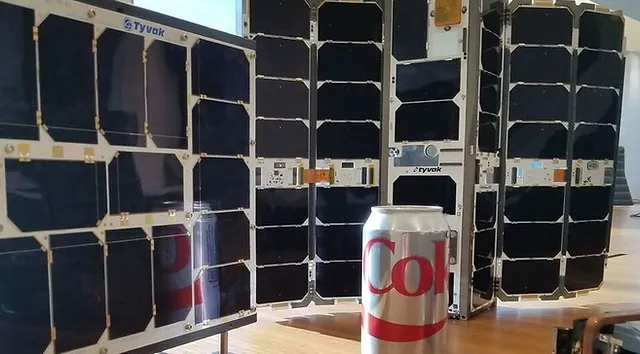 Company History
GapSat was formed as GapSat Development Group, Ltd. in 2011 by four commercial satellite industry veterans,David M. Gilmour (COO), Gregg Daffner (CEO), Richard Barnett (CTO) and Mark Rigolle (CFO). The company exited stealth mode in 2014 to match satellite operators in need of short-term capacity with underutilized satellites from other operators.
Gilmour was a former deputy chief executive of satellite fleet operator Telenor Satellite Broadcasting of Norway, while Daffner previously co-founded satellite operator Asia Broadcast Satellite (ABS), and held positions as VP at PanAmSat and Lockheed Martin. Rigolle was former chief executive of satellite broadband operator O3b Networks (SES), and before that CFO of SES of Luxembourg.
In 2018 the company contracted Terran Orbital for the construction of their first satellite, GapSat-1, a small satellite that was to be assembled by Lockheed Martin. The satellite had a planned launch end of 2020, but the project was cancelled due to the COVID-19 pandemic.
In January 2023 the company acquired QBX, Ltd., an Isle of Man based satellite solutions and consulting services company with a portfolio of satellite radio frequency spectrum and intellectual property.


All trademarks, logos and images mentioned and showed on this page are property of their respective owners.

Resources
www.gap-sat.com
www.terranorbital.com
www.spacenews.com edition April 15th, 2014
www.satellitetoday.com edition September 12th, 2018
www.spacenews.com edition September 12th, 2018
www.spaceitbridge.com edition September 18th, 2018
www.spacenews.com edition February 4th, 2019
www.spacenews.com edition June 26th, 2019
www.advanced-television.com edition June 28th, 2019
www.space.skyrocket.de
www.cbinsights.com
www.2021.satelliteinnovation.com
www.asiaone.com edition January 16th, 2023
www.prnewswire.com edition January 23rd, 2023