NigComSat
Nigerian Communication Satellite, Ltd. (NigComSat)
NigComSat Ltd. was founded by the Nigerian Federal Ministry of Communication Technology, with a mission to become the leading communication satellite operator and service provider in Africa. NigComSat, Ltd. operates two satellites in orbit, NigComSat-1 and NigComSat-1R, both at 42°East orbital location. NigComSat-1 satellite failed in 2008 and NigComSat-1R was its replacement. The company is headquartered in Abuja, Nigeria and has regional offices in Lagos, Nigeria and in Kashi, China.

Company History
NigComSat was founded in 2006. Two years earlier, in December 2004, The Nigerian Federal Ministry of Communication Technology signed the initial contract with CGWIC for the design, manufacture and launch of Nigeria's first communications satellite, the NigComSat-1 (Nigerian Communication Satellite).
It became the first African geosynchronous communication satellite. NigComSat-1 was launched on May 13th 2007, aboard a CGWIC Chinese Long March 3B carrier rocket, from the Xichang Satellite Launch Centre in China.
The satellite was de-orbited barely a year after launch in November 2008, due to malfunction of Solar Array Deployment Assembly (SADA) and was sent to a graveyard orbit as it became apparent, that the satellite could not be recovered.
On March 24th, 2009, NigComSat, Ltd. and CGWIC signed a further contract for the in-orbit delivery of the NigComSat-1R satellite, replacing the lost NigComSat-1 satellite and was successfully launched on December 19th, 2011.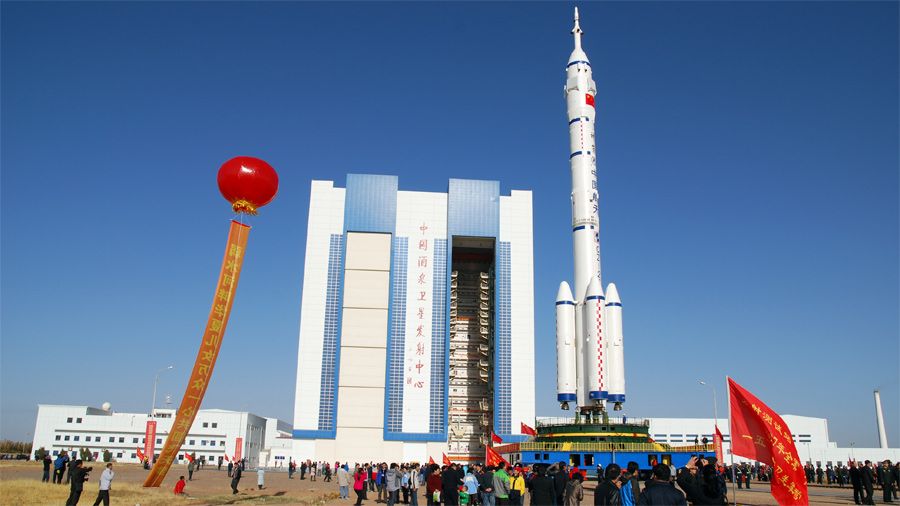 NigComSat-1R was seen as the messiah which has come to further enable intelligence gathering and strengthen security in Nigeria, Africa and beyond; as well as drive National ICT revolution in providing revenue diversification for the Nation and offer cost effective solution and affordable access to meet Nigeria's telecommunications, broadcast, aviation, maritime, defense and security needs.
In 2015 NigComSat won the contract for the in-orbit test (IOT) and carrier spectrum monitoring (CSM) services for Belintersat-1 satellite for satellite operator Belintersat from the Republic of Belarus. With the Belintersat-1 satellite NigComSat was also able to provide more broadband services, enterprise solutions, secured communications, over Nigeria and other 35 African countries, including Ghana, Cameroon, Mali and others. Additional communication services will also be offered to the security agencies.
In 2018 NigComSat ordered two additional satellites from China. The deal was valued 550 million. The new satellites, to be known as NigComSat-2 and NigComSat-3, are to serve as backup to NigComSat-1R. NigComSat-2 and NigComSat-3 will be located 19° East and 22° West, respectively for provision of C-Band, Ku-Band and Ka-Band payload capability for a minimum service life of 15 years.
NigcomSat-2 is designed to cover Nigeria, Middle-East, China and other Asian countries. NigComSat-3 will cover Nigeria and the South and North America. With the three satellites in orbit, it will be possible for the Nigerian telecommunications industry to dominate the African market within a period of five years after the launch of the satellites.
In 2020 the International Centre for Investigative Reporting (ICIR) stated that NigComSat was still not profitable after 14 years after its formation. NigComSat-1R, launched in 2011, has barely six years of life left and Nigeria lost N720 billion annually due to low patronage of the satellites. The period 2011-2014 NigComSat's revenues from satellite operations were just 3% of its expenses during the period.

All trademarks, logos and images mentioned and showed on this page are property of their respective owners.

Resources
www.nigcomsat.gov.ng
www.space.skyrocket.de
www.newtec.eu
www.satbeams.com
www.thisdaylife.com edition 31 Jan 2013
www.cgwic.com
www.outimeiscome.wordpress.com edition February 8th 2016
www.brandspurng.com edition November 26th, 2018
www.africanews.space
www.reuters.com edition January 3rd 2018
www.advanced-television.com edition March 23rd, 2020
www.dailytrust.com
Satellite fleet by NigComSat