SingTel
SingTel Satellite, the business unit of Singapore Telecommunications (SingTel) (a group with businesses in telecommunications, data and Internet services, info-communications technology and pay TV), is a leading satellite operator in Asia for satellite communications and ICT solutions. With more than 35 years of collective experience in fixed and mobile satellite services, they offer customized solutions to clients in the oil and gas industry, broadcasting, energy, maritime, telecommunications, banking and finance, transportation and logistics, government agencies and non-governmental organizations.

Company History
In 1879 telephones were introduced in Singapore and a 50-line exchange was set up by Bennett Pell in 1881. From the late 1800's, the Oriental Telephone and Electric Company operated Singapore's phone network. In 1955, the network was taken over by the British colonial government, which established the Singapore Telephone Board (STB).
In 1974 the STB merged with the Telecommunication Authority of Singapore (which dealt with foreign communications) to form Telecoms. This entity merged with the Postal Service Department in 1982. By this time, Telecoms had installed more than 500,000 telephone lines and begun offering services like International Direct Dialing (IDD), mobile telephony and paging.
The first satellite earth station in Singapore was installed on Sentosa in 1971. By the 1980's, SingTel had taken small stakes in satellite systems such as Inmarsat, Intelsat, Asia Pacific Mobile Telecommunications and Palapa. Satellite stations at Bukit Timah and Seletar were also added by the 1990's.
Seeing the commercial opportunities in owning a satellite, SingTel signed a memorandum of understanding with the Taiwan government-owned Directorate General of Telecommunications in 1995 to jointly launch a satellite system. Among the reasons for the partnership was the fact that the International Telecommunication Union (ITU), the international organization responsible for the assignation of orbital slots for satellites by nation, didn't recognize Taiwan as a sovereign state.
Late 1995 a tender for the manufacture of the satellite was called and eventually awarded to Matra Marconi Space (EADS Astrium – Thales Alenia Space) in April 1996. The contract included ST-1, its delivery into orbit, ground control stations in Seletar and Taipei, and training and support of operations staff. The ST-1 system was estimated to cost S$398.4 million, with the satellite costing around 50% of the total. The launch took up 25%, with launch insurance costing another 20% and ground equipment the remaining 5%.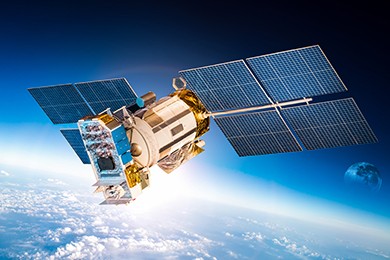 Corporatization and public listing
From the mid-1980's, the Singapore government had considered privatizing SingTel and listing it on the stock exchange. In 1989, as part of a three-year corporatization program, Telecoms was restructured and renamed Singapore Telecom (SingTel). The organization was more to be commercially focused and customer service-oriented, with a number of strategic business units set up. Telecoms had become the most profitable statutory board, with net revenue of S$620 million for the financial year 1988/89 and total assets of S$4.26 billion. In 1992 the corporatization program resulted in the establishment of Singapore Telecom Pte Ltd.
In October 1993, SingTel announced its Initial Public Offering (IPO). The government, through state investment company Temasek Holdings, initially offered 1.1 billion shares for sale to Singaporeans, with a series of discounts and loyalty bonuses. This issue was subscribed by 4.1 times, and Temasek added another 587 million shares to help meet demand. After the float, the government still held around 89% of SingTel through Temasek.
In August 2001 SingTel acquired Australia based Optus with its satellite fleet, which now counts five in-orbit satellites, as part of its purchase of the Optus telecommunications network.
Until August 2013 SingTel was seeking more than 1.8 billion USD for its Optus Satellite unit, which provides radio, television, phone and data signals to Australia, New Zealand and the Antarctic.
Then it decided that driving even more money into the business would pay greater dividend and this resulted in possible partnerships or the plan for a sale of the profitable satellite unit. The company changed its mind later that year and decided to keep the Optus Satellite unit.

All trademarks, logos and images mentioned and showed on this page are property of their respective owners.

Resources
www.singtel.com
www.ersources.nib.gov.sg
www.wikipedia.org
www.satbeams.com
www.space.skyrocket.com
www.zdnet.com edition August 15th, 2013
www.spacenews.com edition June 12th, 2013
www.onehorizongroup.com