iQPS
IQPS, the Institute for Q-shu Pioneers of Space, Inc. is a Japanese New-Space start-up that is developing and building a SAR (Synthetic Aperture Radar) satellite constellation of 36 Nano-satellites for Earth Observation. The satellites feature a 3.6m diameter antenna of only 10kg and can distinguish objects 1m long and identify cars on the road. The company plans to have the constellation in operation by 2025.
The iQPS Inc.'s small SAR satellites can photograph observation points of almost any point in the world within 10 minutes, enabling to collect continuous images and data of stationary objects such as land and buildings.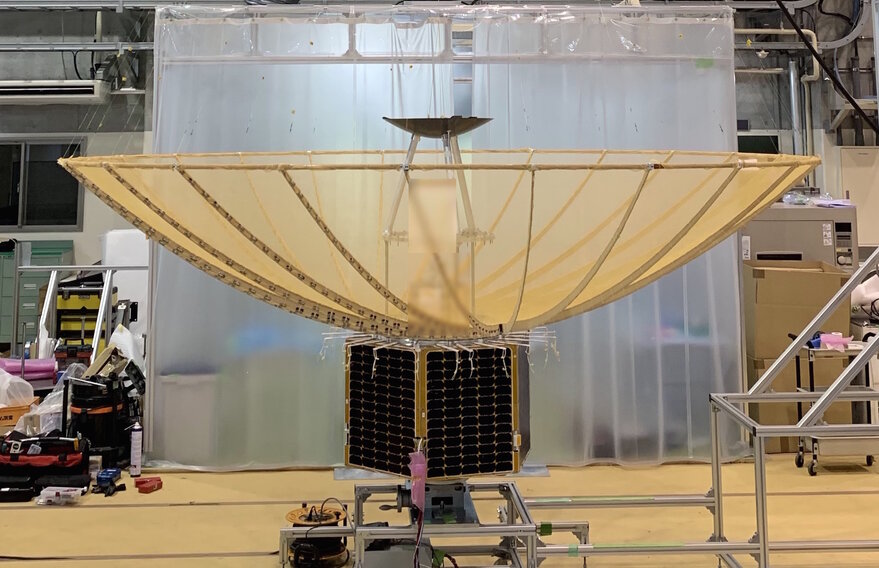 Company History

iQPS was established in June 2005 by Tetsuo Yasaka, Akira Sakurai and Kunihiro Funakoshi. Yasaka and Sakurai were both Emeritus Professors of Kyushu University and Funakoshi was a rocket developer at Mitsubishi Heavy Industries, Ltd. (MHI), the owner of launch operator MHI Launch Services.
Since 1995, when they started the development of 50cm-class small satellite at Kyushu University in Fukuoka, Japan the space industry was established in the Kyushu region. Since then, iQPS Inc. has developed various technologies based on over 20 years of experience and knowledge in small satellite development in Kyushu University.

In 2009 the Nano-satellite QSAT-EOS project, started in 2003, was developed for polar plasma observation. The satellite was successfully launched as a piggy-back with a larger satellite and three other small satellites on a Dnepr rocket from the Yasni (Dombarovsky) cosmodrome in Russia on November 6th 2014.

In 2017 2.35 billion yen as a Series A financing was raised to support the satellite development. The funding was the largest amount in Kyushu area.

In December 2019 the company launched its IZANGI (QPS-SAR 1) small SAR satellite with ISRO's PSLV launcher from the Satish Dawan Space Center in India. IZANGI is a god in Japanese mythology.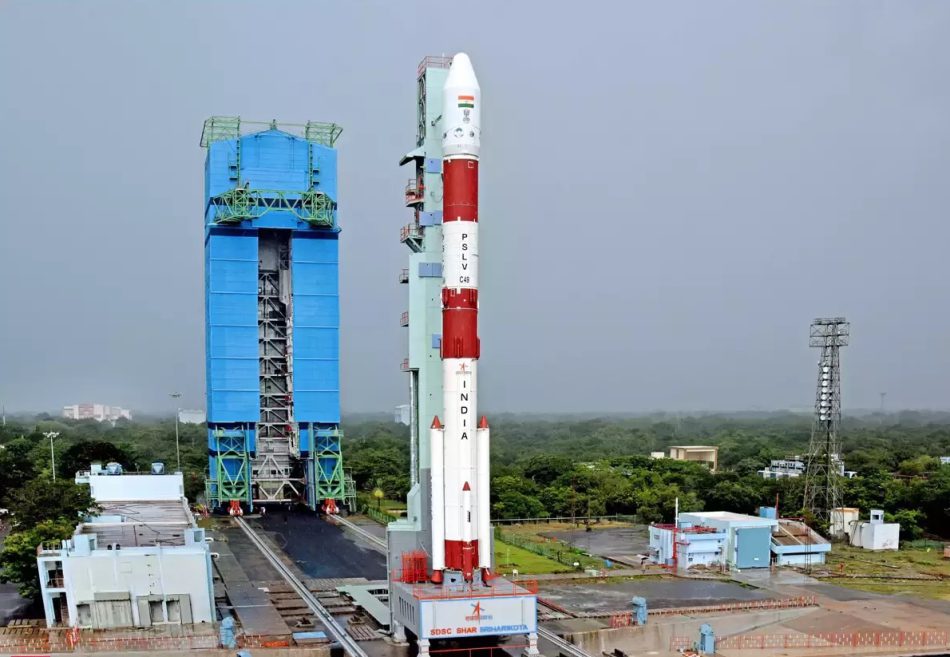 In January 2021 iQPS second small SAR satellite IZANAMI (QPS-SAR 2) was orbited on a Falcon 9 rocket operated by SpaceX on the Transporter-1 Rideshare program. The 'first light' images from IZANAMI were in published March 2021.

On April 18th, 2022 the company signed a launch agreement with IHA Aerospace for the launch of QPS-SAR-3 and QPS-SAR-4 SAR satellites that are constructed in-house by iQPS with more than 25 partner companies in northern Kyushu and other parts of Japan. The two satellites will be launched by Epsilon flight #6 from Uchinoura Space Center in Kyushu. The agreement was the first commercial launch order for IHI Aerospace, Co, a subsidiary of the Japanese engineering corporation, Ishikawajima-Harima Heavy Industries, Co. and supplier of rockets to MHI Launch Services.
The two satellites were launched on October 12th 2022 with Epsilon S flight #6 from Uchinoura Space Center in Kyushu, however the launch failed and the satellites were lost.

In May 2022 the company signed a contract with launch operator Virgin Orbit to launch the QPS-SAR 5 satellite on the LauncherOne vertical Air-launch-system in 2023. The bankruptcy of Virgin Orbit forced iQPS to seek for an alternative launch company.

On August 17th 2023 iQPS signed a contract with launch company Rocket Lab for a dedicated launch of its QPS-SAR-5 satellite on an Electron rocket scheduled in September 2023 from Launch Complex 1 in New Zealand.

| | | | | |
| --- | --- | --- | --- | --- |
| Satellite | Mission | Launch Date | Launcher | Launch Operator |
| QPS-EOS (TSUKUSHI) | ASNARO | Nov 6th, 2014 | Dnepr | ICS Kosmotras, RUS |
| QPS-SAR 1 (IZANGI) | PSLV-QL | Dec 11th, 2019 | PSLV | ISRO India |
| QPS-SAR 2 (IZANAMI) | Transporter-1 | Jan 24th, 2021 | Falcon 9 | SpaceX USA |
| QPS-SAR 3 (AMATERU-I) | RAISE-3 | Oct 12th, 2022 | Epsilon  S | IHI Japan |
| QPS-SAR 4 (AMATERU-II) | RAISE-3 | Oct 12th, 2022 | Epsilon  S | IHI Japan |
| QPS-SAR 5 (TSUKUYOMI-I) | | 2023 | Electron | Rocket Lab USA |

All trademarks, logos and images mentioned and showed on this page are property of their respective owners.

Resources
www.i-qps.net
www.news.satnews.com edition May 10th, 2022
www.virginorbit.com
www.space.skyrocket.de
www.kosmotras.ru
www.directory.eoportal.org
www.wikipedia.org
www.spacex.com
www.aerospace-technology.com
www.spacenews.com edition June 26th, 2017
www.spacenews.com edition September 30th, 2020
www.ihi.co.jp
www.isro.gov.in
www.spacenews.com edition August 17th, 2023