Thales Alenia Space
Thales Alenia Space is the French-Italian aerospace manufacturer formed after the Thales Group bought the participation of Alcatel in the two joint ventures between Alcatel and Finmeccanica, Alcatel Alenia Space and Telespazio. The company is one of Europe's largest satellite manufacturers and one of the world's leading manufacturers of communications satellites, platforms and payloads, which account for 50% of its business, offering a complete range of solutions, from high-performance components to turnkey systems. The Spacebus family of geostationary platforms meets the needs of operators from around the world, and the payloads have proven their performance, reliability and competitiveness on satellites made by all leading manufacturers.
The Company built the Multi-Purpose Logistics Modules that were used to transport cargo inside the Space Shuttle orbiters. The company also a leading supplier for the ISS (International Space Station) and built several modules.
In the mid-90's, the US stopped issuing export licenses to companies to allow them to launch on Chinese launch vehicles out of fear that this would help China's military. In the face of this, Thales Alenia Space built the Chinasat-6B satellite for Chinasat satellite operator with no components from the US. This allowed it to be launched on a Chinese CGWIC launch vehicle without violating US ITAR restrictions. The launch, on a Long March 3B rocket, was successfully conducted in 2007.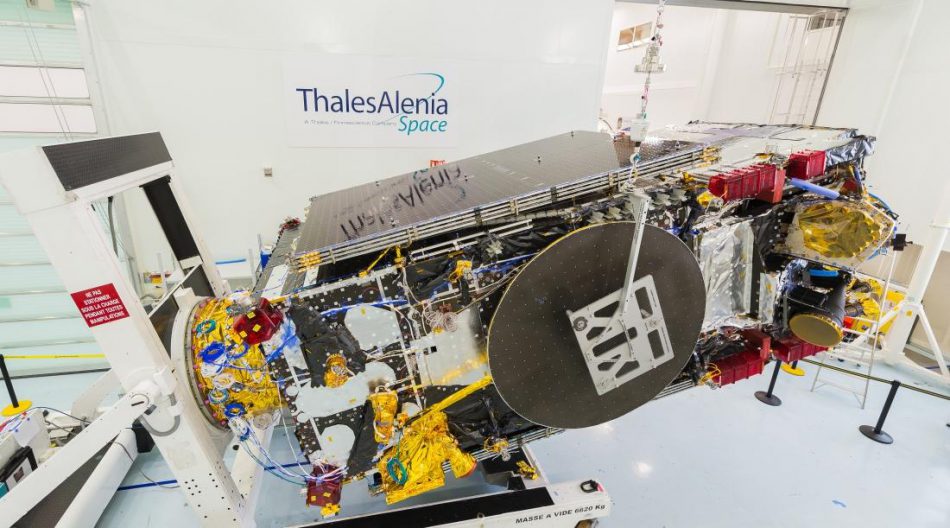 The company operates 14 industrial sites and has 7,500 employees in France, Italy, Spain, Belgium, Germany and the US, and posted total revenues of 2.9 billion euro in 2012, 2,1 million euro in 2013 and 2.5 million euro in 2014.
The Company has more than 40 years of experience in the design, integration, testing, operation and commissioning of innovative space systems. Featuring cutting-edge technologies, these systems meet the needs of commercial, government, scientific, defense and security customers from around the world. The satellites and payloads designed by Thales Alenia Space set the global standard for space systems that provide communications and navigation services, monitor our environment and the oceans, help us better understand climate change and drive scientific progress.
Thales Alenia Space is also the world leader in Low Earth Orbit (LEO) commercial constellations, with more than 150 satellites ordered for the Iridium NEXT, Globalstar Second Generation and O3b systems, that is owned by SES satellite operator. Its expertise reaches back to the 1990s, when being the leading contributor to the first-generation Globalstar system, delivering a total of 72 satellites. Thales Alenia Space has always been at the forefront of geolocation solutions in Europe, being the prime contractor for Egnos, in charge of producing this navigation overlay system. Thales Alenia Space is a key partner for Galileo, providing the system and the Ground Mission Segment (GMS).
Thales Alenia Space has been the prime contractor for European weather satellites for more than three decades. After delivering seven first-generation Meteosat and four Meteosat Second Generation (MSG) satellites, Thales Alenia Space was selected for the Meteosat Third Generation (MTG) program, comprising four imaging and two atmospheric sounding satellites. The company also provides today's most powerful and sensitive atmospheric instruments, the Infrared Atmospheric Sounding Interferometer (IASI), for the MetOp satellites.
Thales Alenia Space major competitors are Boeing, Lockheed Martin, Space Systems/Loral, Airbus Defense & Space and JSC Information Satellite Systems.
A major proportion of Thales Alenia Space's business is centered around the production of communications satellites, in which it is a world leader. During 2010, Thales Alenia Space received a 2.9 billion USD fixed-price contract to manufacture a total of 81 satellites for Iridium Communications' NEXT satellite telephony network. It is also engaged in producing a separate batch of 24 satellites for Globalstar's second generation network. The firm is also responsible for producing satellites for Galileo, a European global satellite navigation system (GSNS).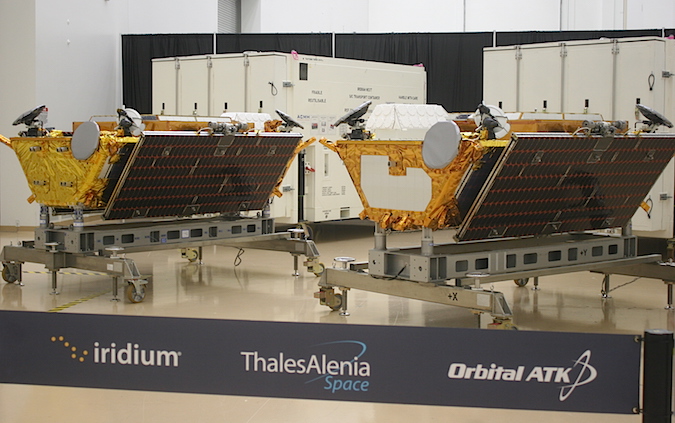 Company History
Alcatel Alenia Space was established on June 1st, 2005 by the merger of Alcatel Space and Alenia Spazio and was owned for 67% by Alcatel-Lucent and for 33% by Finmeccanica.
The creation of the company was concurrent with the creation of Telespazio Holding, which was a merger of Italian defense company Finmeccanica and Alcatel businesses (Telespazio and Alcatel's Space Services and Operations).
On April 5th 2006 Alcatel agreed to sell its share of Alcatel Alenia Space (including its 33% share of Telespazio) to the Thales Group to form Thales Alenia Space. Acatel needed the money to finance the acquisition of Lucent.
In 2009 Thales Alenia Space was awarded the contract by Argentine satellite operator ARSAT to build the Arsat-1 satellite that was designed and developed by INVAP Argentina. The spacecraft was launched in October 2014.
In 2010 Thales Alenia Space acquired a significant patent portfolio describing hundreds of inventions related to satellites communication systems, as well as additional patent rights, from Intellectual Ventures. With the acquisition, the Company had access to the intellectual property rights required to build the Iridium NEXT constellation of satellites, under contract recently awarded by Iridium Communications, Inc.
The majority of these inventions were created by Motorola engineers during the original design of the Iridium satellite constellation, a network of 66 low-Earth orbit (LEO) cross-linked satellites that provide critical voice and data services for areas not served by terrestrial communication network. Iridium is the only mobile satellite service company offering coverage over the entire globe.
In June 2014 Thales Alenia Space acquired the space activities of UK-based Systems Engineering & Assessment Limited (SEA), part of Cohort, Plc.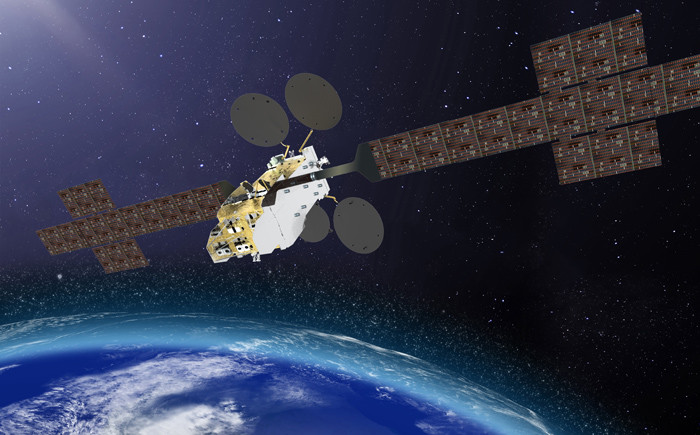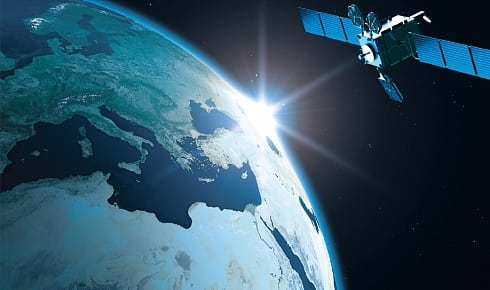 The acquisition will provide to Thales Alenia Space UK expertise in electronics and space mission subsystems and a customer base that already included ESA.
In November 2016 the Company acquired Zürich, Switzerland-based RUAG opto-electronics, a specialized manufacturer of scientific satellite instruments and equipment for optical communications in space. RUAG also supplies technology and equipment to USA-based launch operator United Launch Alliance (ULA). With RUAG's expertise, Thales Alenia Space will both expand its European footprint and enhance the solutions it offers for today's science, earth observation and telecommunications markets.
In 2016 Finmeccanica was seeking to rebrand itself as Leonardo S.p.A, picking the name of the Renaissance inventor Leonardo da Vinci, in an attempt to restore its reputation after corruption schandals.
Until December 2016, the Company was known by the transitional name of Leonardo-Finmeccanica as part of the restructuring process of the company carried out by CEO Mauro Moretti from the beginning of his mandate in 2014. In January 2017 Finmeccanica changed its name to Leonardo S.p.A.
In June 2017 Thales Alenia Space acquired Airstar Aerospace, a French company that manufactures airships and flexible structures. With the acquisition Thales Alenia Space would be able to benefit of certain technology for their Stratobus, a project to develop an autonomous High Altitude Platform System (HAPS) airship.
On March 13th, 2018 Thales Alenia Space formed The Space Alliance with Seattle, USA-based Spaceflight Industries, a company that specializes in organizing rideshare space launches of secondary payloads and geospatial intelligence services through subsidiary BlackSky.
The company is aiming for a 60-satellite constellation with 1-meter resolution. The satellite constellation will be built by LeoStella, LLC, a joint venture between Spaceflight Industries and Thales Alenia Space.

All trademarks, logos and images mentioned and showed on this page are property of their respective owners.

Resources
www.thalesgroup.com
www.telespazio.com
www.esa.int
www.wikipedia.org
www.youtube.com
www.intellectualventures.com
www.ft.com edition 16 March 2016
www.defensenews.com edition 28 April 2016
www.leonardocompany.com
www.viasatellite.com edition 20 June 2017
www.spaceflight.com