ArabSat-7A at 30.5° East (Planned)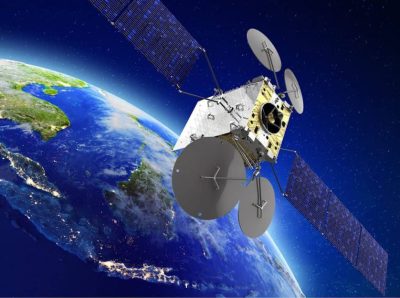 ArabSat-7A at 30.5° East (Planned) is a fully flexible Software-Defined Satellite (SDS) owned and operated by Arabsat. The satellite is being built by Thales Alenia Space and is based on the Space-Inspire (INstant SPace In-orbit REconfiguration) innovative product line allowing seamless telecommunications mission and services reconfiguration, instant in-orbit adjustment to broadband connectivity demand, and superior video broadcasting performance while maximizing the effective use of the satellite resources.
ArabSat-7A at 30.5° East (Planned) will join Arabsat-6A and Arabsat-5A at its data hotspot at 30.5° East. It will replace the bulk of the existing C and Ku-band capacity on Arabsat-5A as this satellite reaches end-of-life to ensure a seamless transition for customers and partners. It will also offer ample high-throughput Ku-band capacity to help Arabsat expand its services into several verticals to enhance its portfolio of products and solutions over Middle-East, Africa and beyond, to parts of Europe.
The satellite is expected to be launched in 2023 on a Falcon 9 rocket operated by SpaceX.