ArabSat-7A at 30.5° East (Planned)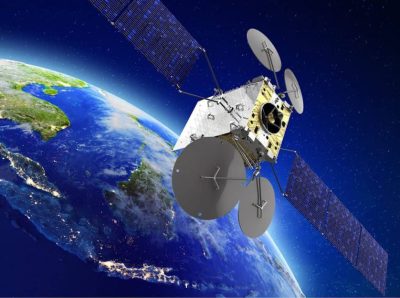 ArabSat-7A at 30.5° East (Planned)
The ArabSat-7A at 30.5° East satellite is a fully flexible Software-Defined Satellite (SDS) owned and operated by Arabsat. The satellite is being built by Thales Alenia Space and is based on the Space-Inspire (INstant SPace In-orbit REconfiguration) innovative product line allowing seamless telecommunications mission and services reconfiguration, instant in-orbit adjustment to broadband connectivity demand, and superior video broadcasting performance while maximizing the effective use of the satellite resources.
ArabSat-7A at 30.5° East (Planned) will join Arabsat-6A and Arabsat-5A at its data hotspot at 30.5° East. It will replace the bulk of the existing C and Ku-band capacity on Arabsat-5A as this satellite reaches end-of-life to ensure a seamless transition for customers and partners. It will also offer ample high-throughput Ku-band capacity to help Arabsat expand its services into several verticals to enhance its portfolio of products and solutions over Middle-East, Africa and beyond, to parts of Europe.
The satellite is expected to be launched in 2023 on a Falcon 9 rocket operated by SpaceX.
The Arab Satellite Communications Organization (Arabsat) is a leading communications satellite operator in the Arab World, headquartered in the city of Riyadh, Saudi Arabia. Arabsat owns and operates 7 satellites, at 3 orbital positions, 20°, 26°, 30.5° East: Arabsat-5C (20°E), BADR-4, BADR-5, BADR-6 and BADR-7 (26°E), Arabsat-5A and Arabsat-6A (30.5°E).
The Company was created to deliver satellite-based, public and private telecommunications services to the Arab States, in accordance with International Standards. With more than 20 member countries, the organization plays a vital role of enhancing communications in the Arab World.
The Arabsat satellites are a series of geostationary communications satellites launched from 1985 through 2011. Some of the later satellites in the series remain operational in orbit, while others have been retired and are derelict.