GOMSpace
GOMSpace is constructing Nano-satellites for scientific, government and commercial customers, providing services that include systems integration, Nano-satellite platforms (3U, 6U, 8U, 12U and 16U) and miniaturized radio technology. GOMSpace serves customers in more than 50 countries and is also a key partner for ESA in the development of formation-flying (cluster) Nano-satellites. Their satellites have also generated sales for use in telecommunications] and natural disaster monitoring.
The Company was established in 2007 and is headquartered in Aalborg, Denmark. The letters G-O-M refer to the two elderly Grumpy Old Men characters, Statler and Waldorf, from the Muppetshow. GomSpace has subsidiaries in Sweden, USA, Singapore and Luxembourg.
GOMSpace has been operating satellites since 2013, and with a dedicated operational team in Luxembourg since 2018. Their satellite operations platform HOOP (Hands-Off Operations Platform) was built for automation, scalability and flexibility and has been used operationally since 2020.

Company History
GOMSpace was founded in 2007 by students at Novi Science Park at the Aalborg University in Denmark. The group started with the first research-related projects for science and academical customers. Their critical, enthusiastic and analytical approach to technology gave them the nick name Grumpy Old Men in academic circles (GOM: later became the beginning letters of company name).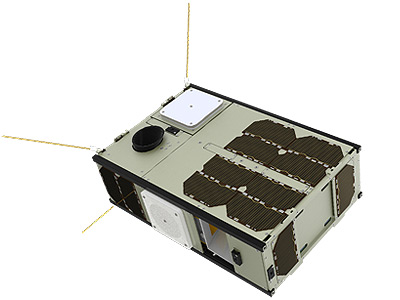 On November 21st, 2013 GOMSpace orbited its first experimental 2U Nano-satellite, the GOMSpace Express-1 (GOMX-1). The satellite was launched on a Dnepr-1 rocket operated by ISC Kosmotras from Russia. The primary mission objective was to demonstrate aircraft tracking from space based on reception of ADS-B signals.
In October 2014 GOMX-2 was launched by Orbital ATK (Northrop Grumman) on an Antares launcher onboard of the Cygnus CRS-3 cargo vehicle towards the International Space Station (ISS) to be deployed from the Japanese airlock. The launch failed shortly after lift-off and the rocket with payloads exploded.
In October 2015 the GOMSpace Express-3 (GOMX-3) 3U satellite was launched in collaboration with ESA and exceeded all expectations demonstrating robust performance and novel applications. The satellite was delivered to the International Space Station (ISS) with the HTV-5 cargo craft (H-2 Transfer Vehicle orKounotori) with a H-IIB launcher, operated by MHI Launch Services, from the Tanegashima Space Center in Southern Japan and deployed from the ISS on October 5th, 2015.
In June 2016 the company became listed on Nasdaq in Sweden and GOMSpace AS Sweden was established.
In October 2016, GOMSpace acquired the Swedish company NanoSpace from Swedish Space Corp. NanoSpace is developing propulsion systems which are central to complete GOMSpace's product portfolio. In 2018, NanoSpace changed name to GOMSpace Sweden.
In February 2017 the company was awarded an order from UK-based Sky and Space Global, Ltd. (SaS) for the delivery of a constellation of Nano-satellites. The first delivery of satellites was scheduled in 2018.
In 2017 the company opened offices in Luxembourg, Singapore and Washington USA, supporting the markets in Europe, Asia and USA. In July 2017 GOMSpace' headquarters in Aalborg moved to new 6,500 m2 building for expanding their production facilities. The company counts 125 employees in staff.
On February 2nd, 2018 GOMSpace orbited the GOMSpace Express-4 mission including two Nano-satellites (GOMX-4A, GOMX-4B) that fly in tandem. Project partners were DTU, The Danish Defense and ESA. GOMX-4A is sponsored by DALO who by this mission will have their first satellite intended to contribute to surveilance of the Arctic. The satellite has been named 'Ulloriaq' (Star in the Greenlandic).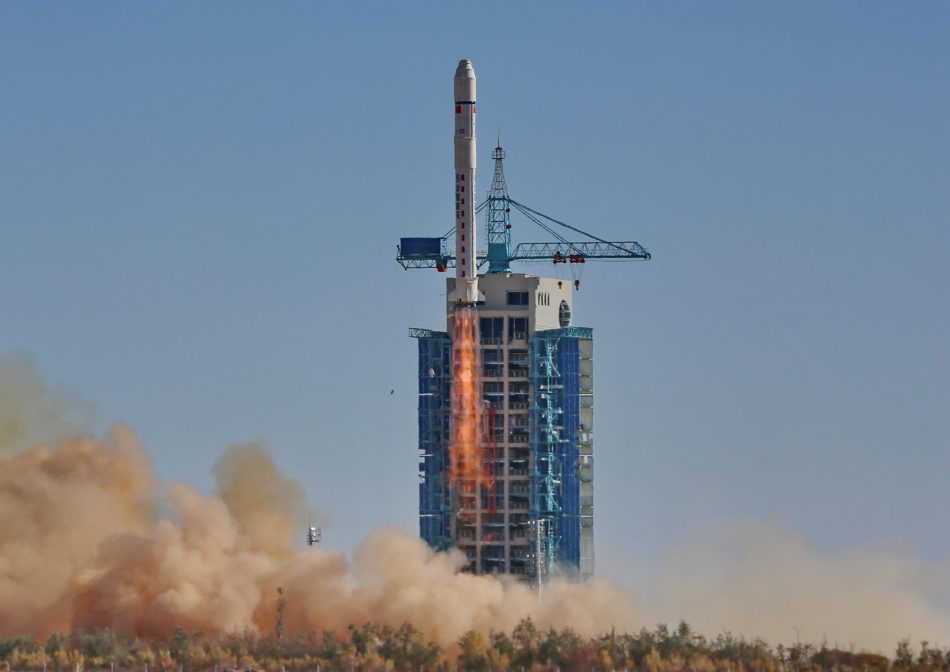 The satellites were launched as secondary payloads, on a Long March 2D (LM-2D) rocket, operated by CGWIC, from the Jiuquan Satellite Launch Center in China.
In July 2018, the company signed a contract with the Spanish firm AISTECH, a global space technology start-up company, valued approximately 1.4 million euro, for providing Nano-satellite platforms, pre-launch environmental testing services and other engineering services for GOMSpace.
On January 21st, 2019 ESA awarded a contract to develop a 6U Nano-satellite, Juventas, to join the HERA Deep Space mission. The satellite will perform scientific tasks and eventual land on the Didymoon asteroid and is expected to be launched in 2024.
In June 2019 GOMSpace and ESA initiated a third-party payload collaboration to fly on the GOMX-5 joint mission (GOMX-5A & GOMX-5B). The mission will demonstrate large orbital transfer maneuvers in LEO, high data rate inter-satellite links and enhance the reliability and availability with the advanced 12U platform. The satellites will be launched together in 2023.
On August 23rd, 2019 GOMSpace Luxembourg and ESA signed a development contract for continued development of the Mega-Constellation Operations Platform (MCOP) product.
In October 2019 the company reduced its staff with almost 50% due to lack of orders and customer Sky and Space, not progressing as planned due to financial problems.
On May 10th, 2021 GOMSpace wins an important Development and In Orbit Demonstration project with the global technology and consulting company Indra from Spain and the Spanish Air Navigational Service Provider (ANSP) Enaire. The company was selected to deliver a large-scale development and demonstration project including the launch of three dedicated in orbit demonstration Nano-satellites. The launch of the first demonstration satellite is scheduled for late 2022.
In December 2021 GOMSpace signed a 24 million euro contract with ESA to implement SCOUT-1 mission for climate observation (CubeMAP). The mission will consist of 3 x 12U CubeSats and will become the first "climate mission" of its kind. The satellites are expected to be launched in 2024.
In June 2022 the company was awarded a contract for the delivery of two 12U CubeSats for the German Aerospace Center DLR. The satellites will be used for research by DLR's Responsive Space Cluster Competence Center, RSC3, in Trauen Germany. The contract is valued is 1.3 million USD and delivery is scheduled for January 2023.

| | | | | | |
| --- | --- | --- | --- | --- | --- |
| Satellite | Customer | Mission | Launch Date | Launcher | Launch Operator |
| GOMX-1 | GOMSpace | Cluster 2013 | Nov 21st, 2013 | Dnepr-1 | ISC Kosmotras RUS |
| GOMX-2 | launch failure | Cygnus CRS-3 | Oct 28th, 2014 | Antares | OrbitalATK USA |
| GOMX-3 | ESA | HTV-5/ISS | Oct 5th, 2015 | H-IIB | MHI Launch S. JPN |
| GOMX-4A | DALO | Zhangheng-1 | Feb 2nd, 2018 | LM-2D | CGWIC China |
| GOMX-4B | ESA | Zhangheng-1 | Feb 2nd, 2018 | LM-2D | CGWIC China |
| GOMX-5A | ESA | | 2022 | | |
| GOMX-5B | ESA | | 2022 | | |
| Demo | | | 2022 | | |
| Demo | | | 2022 | | |
| Demo | | | 2022 | | |
| | DLR | | 2023 | | |
| | DLR | | 2023 | | |
| SCOUT-1a | ESA | | 2024 | | |
| SCOUT-1a | ESA | | 2024 | | |
| SCOUT-1a | ESA | | 2024 | | |
| Juventas | ESA | | 2024 | | |
| | AISTECH | | 2024 | | |
All trademarks, logos and images mentioned and showed on this page are property of their respective owners.

Resources
www.gomspace.com
www.esa.int
www.nasaspaceflight.com edition August 18th, 2015
www.global.jaxa.jp
www.news.satnews.com edition December 6th, 2021
www.nanosats.eu
www.wikipedia.org
www.space.skyrocket.de
www.iss.jaxa.jp
www.second.wiki
www.northropgrumman.com
www.cgwic.com
www.smallsatnews.com edition June 15th, 2022