Sky and Space
Sky and Space (SaS) is an IoT start-up satellite company planning a 200 Nano-satellite constellation for Earth observation. The company has sophisticated software systems expertise and is providing communications infrastructure for space-based global communication networks with the mission to provide affordable communication coverage and services to anyone, anywhere, anytime with relatively low maintenance costs.
Sky and Space is headquartered in the UK, with offices in Israel and Poland, and is listed on the Australian Stock Exchange.
In June 2017 the company successfully launched its first three demonstration Nano-satellites, the '3 Diamonds', that were built by GOMSpace from Denmark. This was a milestone for the company that is preparing for the launch of a constellation of 200+ Nano-satellites by 2020.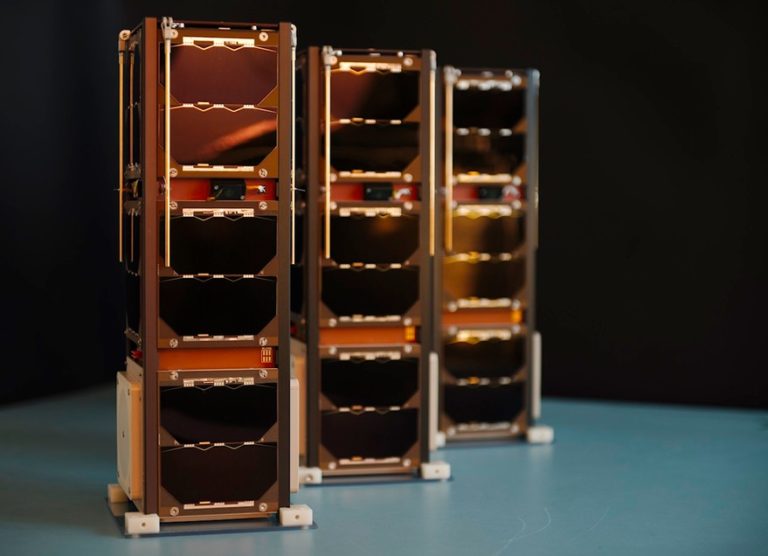 Company History
SaS was founded as Sky and Space Global, Ltd. in November 2015 with European and Israeli centers of Aerospace, Satellite and Software Industry Experts, Meir Moalem, Meidad Pariente and Yonatan Shrama. After its incorporation the company performed a reverse takeover with Burleson Energy, Ltd. enabling a backdoor listing on the Australian Securities Exchange (ASX) and successfully completing an IPO (Initial Public Offering) valued 4.5 million USD on May 31st, 2016
On September 13th, 2016 Sky and Space Global signed a launch-agreement with SmallSat launch operator Virgin Orbit to secure four dedicated launch missions on the LauncherOne system from 2018 with each launch carrying multiple nanosatellites.
In February 2017 Sky and Space Global signed a memorandum of understanding (MoU) with SocialEco Ltd, a company that produces a low-cost smartphone sets for the 4 billion people living on less than 8 USD per day. The companies intended to explore the integration of an SAS app in SocialEco's smartphone and have the capability to directly connect to SAS's satellite network
On June 23rd, 2017 the company successfully launched three prototype satellites, (Red-Diamond, Green-Diamond and Blue-Diamond), as a secondary payload, on ISRO's PSLV-XL rocket, from the Satish Dhawan Space Center launch site in Sriharikota, India.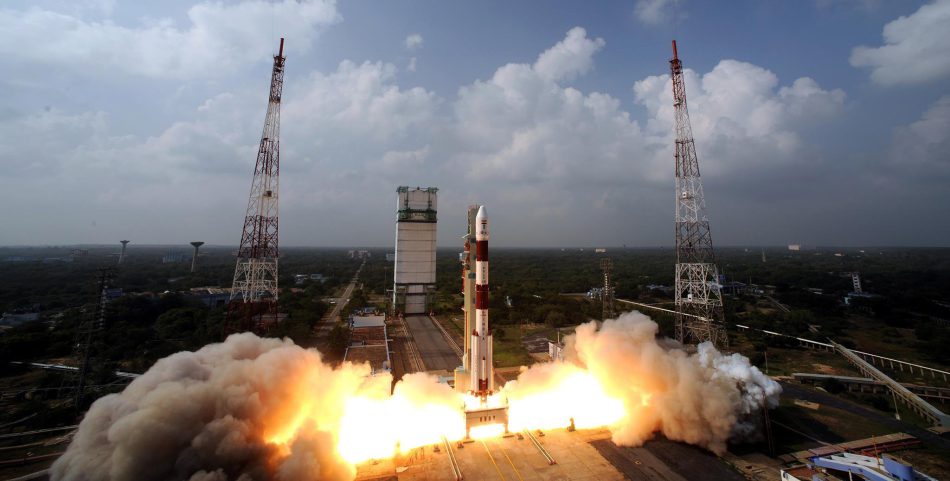 On April 6th, 2020 the company filed for voluntary administration by transferring the control of the company to an accounting firm. This construction is a bankruptcy-like procedure in Australia, where it is publicly listed, when facing insolvency as an alternative to liquidation. This was done in an effort to preserve some or all of its business since the firm anticipated launching service-grade satellites in early 2021, but was not able to raise the funding to do so. The Sky and Space was delisted by the Australian Stock Exchange as they did not pay their annual listing fees.
In November 2020 space launch operator Virgin Orbit acquired a 14.7% stake by investing 1.5 million USD in the struggling SaS. Virgin Orbit acquired the stake to enter into new strategic launch services and mutual reseller agreements to support future growth.
On January 28th, 2021 the company renames Sky and Space Co, Ltd.
In December 2021 SAS closed the 15 million USD first phase of its pre-IPO capital raising process. The deal, that was closed with lead broker CPS Capital, had participants in the first pre-IPO round including existing and new investors, like Thorney Group, Merchant Group and Premia Wealth. The funds were used to manufacture the first batch of the SaS Nano-satellite constellation.

All trademarks, logos and images mentioned and showed on this page are property of their respective owners.

Resources
www.skyandspace.co
www.itwire.com edition June 25th, 2017
www.spacenews.com edition June 3th, 2017
www.crunchbase.com
www.industrywired.com edition November 5th, 2018
www.spacenews.com edition April 7th, 2020
www.wikipedia.org
www.iafastro.org
www.spacewatch.global edition November 1st, 2020
www.golden.com
www.isro.gov.in
www.space.skyrocket.de
www.azoquantum.com