Loft Orbital
Loft Orbital is an American start-up company that is preparing a constellation of Nano-satellites to host customer payloads as a service. Customers turn to Loft Orbital when they want to focus on their end-use, with Loft Orbital operating its satellites using the mission-agnostic, flexible operating system and interfacing technology. The company is based in San Francisco, USA.
Loft Orbital's Payload Hub Technology provides clients with a modular payload adapter which can fly any payload on identical, commodity satellite buses it keeps in inventory while Cockpit, its mission control system, is used to operate all customer missions as a single constellation. Loft Orbital satellites are called YAM, 'Yet Another Mission'.
Loft Orbital's CubeSats are constructed by LeoStella, a joint venture between BlackSky and Thales Alenia Space. The company shelved their YAM-1 CubeSat, a demonstration mission, to make way for operational flights.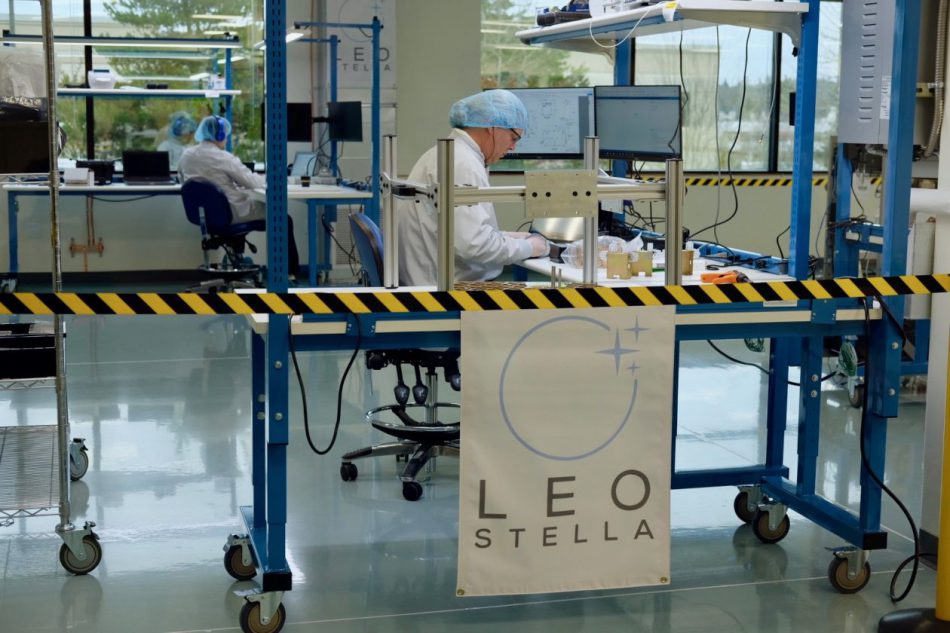 Loft Orbital's first operational satellite, YAM-2, was planned to be launched on ISRO's PSLV launch vehicle in mid-2020 prior to the COVID-19 pandemic. Due to delays, the launch was shifted to 2021. YAM-2 consists of a standardized bus provided by Blue Canyon Technologies and Loft Orbital's payload hub, which houses the customer's payloads and provides power, data, mechanical, and thermal interfaces to the payloads and on-board data processing.
YAM-3 satellite will carry a total of 10 payloads from customers that include satellite operator Eutelsat and the United Arab Emirates Space Agency, plus Loft Orbital's own instruments with which it will serve multiple customers.

Company History
Loft Orbital was founded in 2016 by three experienced engineers and business operators, Pierre-Damien Vaujour, Alex Greenberg and Antoine de Chassy, who came out of Spire Global, a micro-satellite imaging company.
In December 2019 Loft Orbital raised a fresh 13 million USD to continue development of their constellation of small satellites purpose-built to carry a mix of payloads for customers who don't want to fly their own satellites. The fund raising was led by Foundation Capital with participation from Kima Ventures, Cendana Capital, Swell Partners, and GFA Ventures, bringing Loft Orbital's total raised to 20 million.
On August 20th, 2020 launch coordinator Spaceflight launched a rideshare mission with their new Sperpa-FX space dispenser on a Falcon 9 rocket, operated by SpaceX. The Sherpa-FX carried 16 spacecraft for customers including Loft Orbital, NASA, the University of South Florida and startups HawkEye 360, Astrocast and iQPS Inc.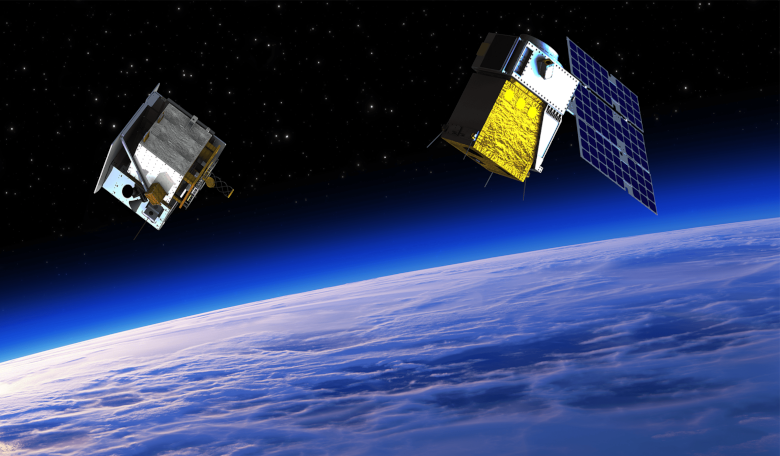 On December 10th 2020, Hydrosat, a company planning to create a thermal infrared map of Earth, made an agreement with Loft Orbital to launch its first satellite mission, YAM-6 in early 2022. The satellite will be launched as the VanZyl-1 mission (named after founder Jacob van Zyl, R.I.P.), on a Falcon 9 rocket operated by SpaceX.
On June 30th 2021 launch operator SpaceX orbited the YAM-2 and YAM-3 Nano-satellites for Loft Orbital with its Transporter-2 rideshare mission. The launch marked a milestone for satellite manufacturer LeoStella that constructed the YAM-3 satellite for Loft Orbital. YAM-3 will host ELO-1 and ELO-2 payloads from satellite operator Eutelsat for their satellite constellation Eutelsat ELO (Eutelsat LEO for Objects).
In December 2021 Loft Orbital raised 140 million USD in a new round of funding that was led by investment behemoth BlackRock. The contributions came from investors such as CEAS Investments, Foundation Capital, Uncork Capital, Ubiquity VC and more.
In January 2022 the company expanded its production agreement with LeoStella for multiple satellite buses. LeoStella will provide additional LEO-100 buses, based on its existing product line of ESPA-class buses, that were used for the YAM-3 mission that launched in 2020 for Defense Advanced Research Projects Agency (DARPA) and satellite operator Eutelsat.
On January 14th 2022 the company contracted Airbus Defense & Space for 15 satellite platforms based on the Airbus Arrow platform, that is used for the OneWeb satellite constellation. The production and tests of the first few spacecraft will be performed by Airbus in Toulouse.


Loft Orbital Satellite launches
| | | | | | |
| --- | --- | --- | --- | --- | --- |
| Satellite | Customer | Mission | Launch Date | Launcher | Launch Provider |
| YAM-1 | | na (shelved) | – | – | – |
| YAM-2 | Eutelsat (ELO-1) | Transporter-2 | June 30th 2021 | Falcon 9 | SpaceX USA |
| YAM-3 | Eutelsat (ELO-2) | Transporter-2 | June 30th 2021 | Falcon 9 | SpaceX USA |
| YAM-4 | QEYSSat | | 2023 | | |
| YAM-5 | various | Transporter-6 | Jan 3rd, 2023 | Falcon 9 | SpaceX USA |
| YAM-6 | | Vanzyl-1 | 2022 | | |
All trademarks, logos and images mentioned and showed on this page are property of their respective owners.


Resources
www.loftorbital.com
www.leostella.com
www.spacenews.com  edition May 2nd, 2019
www.foundationcapital.com  edition November 13th, 2019
www.spacenews.com  edition November 14th, 2019
www.room.eu.com
www.spacenews.com  edition June 10th, 2020
www.spacenews.com  edition August 20th 2020
www.spacex.com
www.space.skyrocket.de
www.spacenews.com  edition December 10th, 2020
www.geekwire.com  edition June 24th 2021
www.craft.co
www.hydrosat.com
www.spacewatch.global  edition June 29th 2021
www.techcrunch.com  edition June 30th, 2021
www.influxdata.com  edition July 27th, 2021
www.cnbc.com  edition December 7th, 2021
www.eutelsat.com
www.isro.gov.in
www.spacenews.com  edition January 6th, 2022
www.spacenews.com  edition January 14th, 2022
www.nasaspaceflight.com  edition January 3rd, 2023
Satellite fleet by Loft Orbital