ST Engineering Satellite Systems (STE-Satsys)
ST Engineering Satellite Systems (STE-Satsys) is a joint venture formed between ST Engineering, DSO National Laboratories and Nanyang Technological University (NTU). The JV-company designs and develops satellite buses to integrate with various payloads, such as optical camera, Synthetic Aperture Radar (SAR) and more. The company is operating as a subsidiary of ST Electronics (Satcom & Sensor Systems) Pte, Ltd, the electronics arm of conglomerate ST Engineering.
ST Engineering's stake in the JV-company is 51%, held through ST Electronics' wholly owned subsidiary, ST Electronics (Satcom & Sensor Systems) Pte. Ltd while DSO and NTU own 33% and 16% respectively.
ST Engineering (Singapore Technologies Engineering, Ltd.), with its headquarters in Singapore, is an integrated engineering group providing solutions and services in the aerospace, electronics, land systems and marine sectors. The Group reported revenues of 5.98b USD in FY2010 and ranks among the largest companies listed on the Singapore Exchange. ST Engineering has more than 20,000 employees worldwide, and over 100 subsidiaries and associated companies in 24 countries and 45 cities.
ST Engineering Satellite Systems (STE-Satsys) is the exclusive distributor of satellite imagery for the Near Equatorial Orbit (NEqO) satellite constellation that is capable of producing 50-centimeters resolution multispectral satellite imagery and quad-polarisation Synthetic Aperture Radar (SAR) imagery up to 1-meter resolution. The company operates three LEO satellites, the NeuSAR optical SmallSAT, the TelEOS-1 optical satellite and TeLEOS-2 SAR satellite.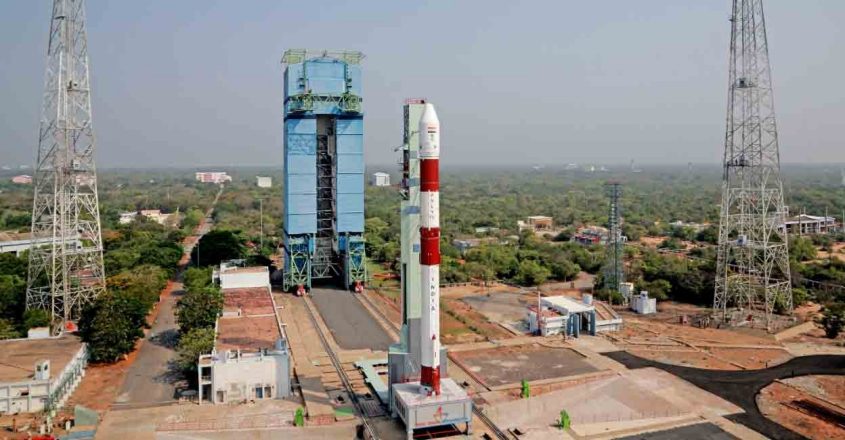 TeLEOS-2 operates in near-equatorial orbit (NEqO), at 10 degrees inclination and offers 1m high-resolution imagery, with an average of 14 passes a day. The satellite is offering enhanced and wider coverage of many major shipping routes, as well as disaster-prone and forest-fire regions. This provides numerous opportunities for customers in applications such as disaster monitoring and management, environmental monitoring, natural resource exploration and management, climate change and weather studies.

Company History
ST Engineering Satellite Systems (STE-Satsys) emerged as a collaborative venture in 2010, jointly founded by ST Engineering, DSO National Laboratories, and Nanyang Technological University.
The origins of ST Engineering trace back to the establishment of Chartered Industries of Singapore in 1967, initiated by the newly independent Singaporean government, primarily as an ammunition manufacturing entity. Subsequently, the organization diversified its interests, venturing into aerospace and shipbuilding, all of which fell under the ST umbrella.
In 1990, the ST group transitioned into commercial operations, marking the inception of its first commercial airframe manufacturing, repair, and overhaul facilities, spanning locations in Singapore and the USA. The merger of four listed companies, namely ST Aerospace, ST Electronics, ST Kinetics, and ST Marine, gave rise to ST Engineering in December 1997, with its shares being publicly traded on the Singapore Exchange on December 8th, 1997.
Over the years, ST Engineering has evolved into one of the largest defense and engineering conglomerates in Asia, catering to both commercial and defense sectors across various industries. In March 2007, Forbes ranked ST Engineering 19th in the aerospace and defense industry and 1,661st among the world's 2,000 largest public companies.
In 2005 the company acquired communication network equipment provider iDirect Technologies, Inc. thru ST Engineering's US holding company, Vision Technologies Electronics, Inc. (VTEE), in a 165 million USD transaction. VT iDirect was renamed ST Engineering iDirect.
On August 19th, 2014 the company opened a new satellite systems center with a 12-meter-high bay clean room capable of simultaneous assembly, integration and testing of two small satellites. The facility has more than 11,000 square meters of floor space and took approximately one year to construct.
On December 16th, 2015 ST Engineering launched their first commercial imagery services with the first made-in-Singapore commercial Earth observation satellite, TeLEOS-1. The satellite was launched on a PSLV launch vehicle operated by ISRO from India.
On April 19th, 2017 the company announced that its subsidiary, ST Electronics, won 56 million USD (SG$79 million) worth of contracts in the satellite communications sector. The pool of contracts came from various government, telecom and enterprise users in Singapore and around the world. Most of them are centered on projects related to broadband network, satellite network equipment and earth stations. Among the contracts was a partnership with Collecte Localisation Satellites (CLS), a subsidiary of French space agency CNES, which uses space-based solutions to aid in environmental sustainability. The partnership will enable CLS to utilize the TeLEOS-1 satellite, to improve its range of offerings in the area of maritime security. Under this arrangement, ST Electronics would provide CLS with satellite imagery obtained from its near-equatorial orbit (NEqO) satellite. TeLEOS-1 was launched on December 16th, 2015 on a PSLV launcher operated by ISRO from India.
In March 2019 the company acquired satellite equipment manufacturer Newtec, Cy. From Belgium. Newtec was renamed ST Engineering iDirect (Europe), NV. The acquisition will enable ST Engineering to harness their unique capabilities to create a highly differentiated global satcom business group. 
On June 30th, 2022 STE-Satsys launched its NeuSAR micro-satellite and is the pathfinder for the company's first commercial constellation deployment. NeuSAR was launched with ISRO's PSLV-C53/DS-EO mission on a PSLV rocket in India.
In August 2022 the ST Engineering iDirect signed a multi-million-dollar contract with satellite operator Türksat from Turkey, for the provisioning of ground systems for the Türksat-5B satellite. The company would provide multiple Dialog® XIF hubs and 5,000 remotes, enabling Türksat to augment services to various markets including government, enterprise, mobility and cellular backhaul across 30 beams.
On April 22nd, 2023, ST Engineering's first polarimetric synthetic aperture radar (PolSAR) satellite, TeLEOS-2 was launched on a PSLV rocket from Indian soil with ISRO's PSLV-C55/TeLEOS-2 mission. The satellite was developed in partnership with Singapore's Defense Science and Technology Agency (on behalf of Government of Singapore), TeLEOS-2 features a made-in-Singapore SAR payload and is able to capture day and night images under all-weather conditions in high resolutions, with full polarimetry for a wider range of satellite data applications. This will enhance ST Engineering's commercial satellite imagery solutions, providing multi-modal and high responsiveness features to company customers.

All trademarks, logos and images mentioned and showed on this page are property of their respective owners.

Resources
www.satsys.com.sg
www.stengg.com
www.dso.org.sg
www.idirect.net
www.satsearch.co
www.satellitetoday.com  edition September 12th, 2005
www.satellitetoday.com  edition December 2nd, 2005
www.defense-aerospace.com  edition May 31st, 2011
www.mycareersfuture.gov.sg
www.satelliteprome.com
www.dso50.com.sg
www.geo-insights.ai
www.space.skyrocket.de
www,gisresources.com  edition July 29th, 2016
www.spacetechasia.com  edition April 19th, 2017
www.news.satnews.com  edition April 24th, 2023