Türksat
Türksat Satellite Communications and Cable TV Operations is the communications satellite operator in Turkey. It was founded on 21 December 1990 as a government company named Türksat Milli Haberleşme Uyduları (Türksat National Communications Satellites) in Gölbaşı, Ankara Province, eventually also incorporating the satellite services of Türk Telekomünikasyon A.Ş. and becoming Türksat A.Ş. on 22 July 2004.
Türksat A.Ş. also owns 100% of the shares of Eurasiasat S.A.M., jointly established as a spin-off company with Aérospatiale in 1996 to manufacture and launch Türksat-2A (Eurasiasat-1) in 2001. Türksat has its satellite operations located at the Gölbaşı Earth Station in Ankara.

Company History
In 1968 the Satellite Telecommunication Group Chief Engineering was established within the structure of the General Directorate of Post Telephone Telegram (PTT). Also that year Türksat became a member of the Intelsat (International Organization for Telecommunication via Satellites) Organization. In the same year, the first telephone channels through the satellites were established by utilizing the ground stations of Yugoslavia and Iran.
In April 1979 the first satellite ground station AKA-1 (Ankara-1) was put into service by the establishment of 11 telephone channels with England. By putting the AKA-1 into service, communication was established with 13 countries by using the Atlantic Region satellites through satellite operator Intelsat.
In April 1985 the fiber optic cable which increased the channel capacity in the telecommunication was installed underground for the first time between Ankara (Ulus) and the Gölbaşı Satellite Ground Center The system of 140 Mb/s in the wave length of 1310 nm was put into service.
By November 1985 the AKA-2 ground station operating with the Eutelsat system was put into service.
In March 1987 a video conference through a satellite system was performed in Europe for the first time in the country.
In December 1990 the Türksat National Telecommunication Satellites contract was signed with the French Aérospatiale Company (aka Airbus Defense & Space).
In January 24th 1994 Türksat-1A, built by Hughes (Boeing Defense & Space), was scheduled for a dual launch with Eutelsat-2F5 from satellite operator Eutelsat from France, on an Ariane 4 rocket. It failed to reach the orbit as it was lost by falling into ocean due to malfunction of the launch vehicle's last stage 12 minutes and 12 seconds after lift-off. The satellite was replaced by Türksat-1C in 1996.
In August 1994 Türksat-1B, built by Hughes (Boeing Defense & Space), was launched by launch operator Arianespace by an Ariane 5 rocket. The satellite was located successfully in the orbit of 42° East and entered service in October.
In July 1996 Turkey's second satellite, Türksat-1C, was launched by Arianespace on an Ariane 44L launcher. The satellite, built by Thales Alenia Space, is located in the orbit of 31.3° E.
In November 1996 Turkish Telecom signed the contract with Türksat satellite manufacturer Aérospatiale for the construction of Türksat 2A/Eurasiasat-1, jointly operated by TürkSat and EurasiaSat from Monaco.
In January 2001 Türksat-2A/Eurasiasat-1 satellite was launched on an Ariane 44L launcher operated by Arianespace. The satellite was located at 42° East. The satellite was retired in 2016 and was moved into a graveyard orbit above the geostationary belt.
In June 2004 Türksat Corporation was established by the Telegram and Telephone Act. Accordingly, it started to operate satellites in orbit positions and to perform commercial operations on July 22nd 2004 governed by the provisions of the Turkish Trade Act and the private law.
On June 13th 2008 Türksat-3A satellite, built by Thales Alenia Space, was launched on an Ariane 5ECA rocket operated by Arianespace from the French Guyana Spaceport. The satellite was located in the orbit of 42° East and replace Türksat-1C that reached EOL. In July all traffic on Türksat-1C was transferred to Türksat-3A.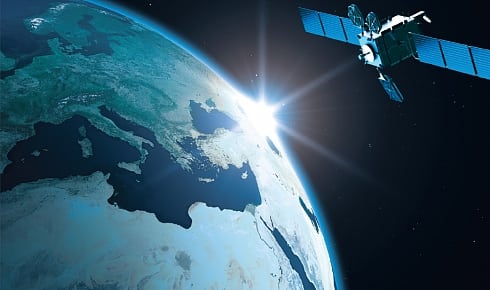 In 2011 TurkSat awarded Mitsubishi Electric Corp. (MELCO) of Japan, the construction of Türksat-4A and Türksat-4B satellites. It was MELCO's biggest contract to date, bested its US (Lockheed Martin and Orbital ATK (Northrop Grumman)) and European (Thales Alenia Space) competitors. The order was valued at 571 million USD including the satellites' launches planned for 2013 and 2014.
Also in 2011 Türksat Satellite Communications signed an agreement for construction of TürkSat-5A and TürkSat-5B. The satellites will be developed by specialists in cooperation with Türksat and Turkish Aerospace Industries (TAI) and will be produced in Turkey at its newly established Satellite Assembly Integration and Test Facility in Ankara with 20% indigenously developed technology. Türksat-5A will be the first geostationary communications satellite to be built in Turkey. On 9 November 2017, Airbus Defense & Space was selected to construct the satellite platforms.
SpaceX launch operator was contracted to launch the satellites with their Falcon 9 launcher. Türksat-5A was launched on January 8th 2021 and Türksat-5B was launched on December 19th 2021.
Türksat-5A will carry 42 transponders and will be located at 31° East and is expected to have more than 30 years of life in orbit. The satellite will have a coverage area that encompasses the Middle-East, Europe, North- and South Africa.
On February 14th 2014 Türksat-4A, constructed by MELCO from Japan, was launched by launch operator ILS on a Proton M/Breeze launcher from the Baikonur Cosmodrome launch site in Kazachstan. Türksat-4A had an expected life time of 15+ years and is reaching the southern regions of the Sahara in Africa that was not possible with former Türksat satellites. Türksat-4A will enable to cut cost of internet access, and will be also available for military-purpose broadcasting.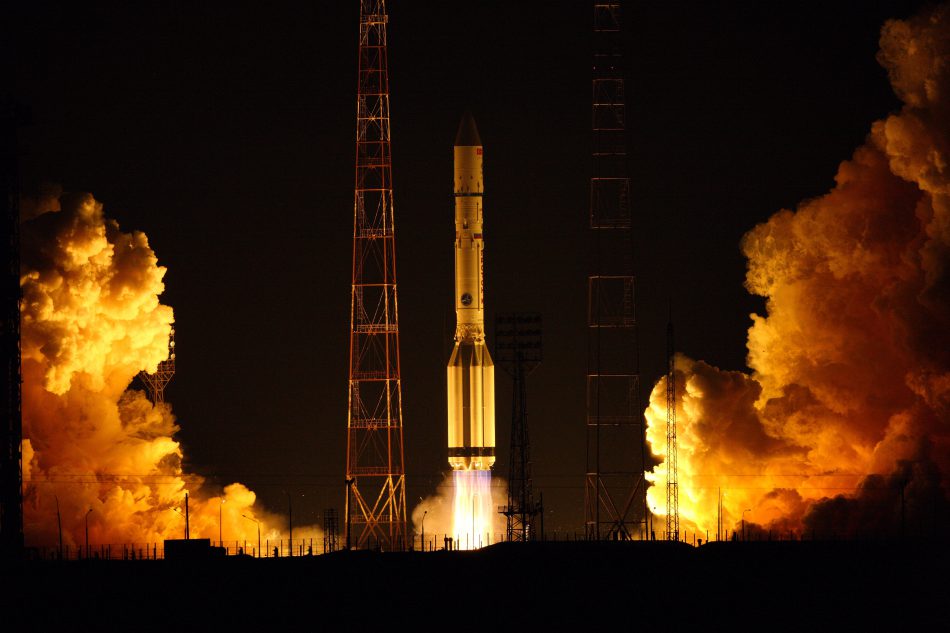 On October 16th 2015 Türksat-4B, built by MELCO, was launched by ILS from their Baikonur launch site in Kazachstan. Türksat-4A and Türksat-4B will increase capacity since Türksat-2A and Türksat-3A, are at 90% occupied.

TürkSat has also been working on building its own Türksat-6A spacecraft which is expected to be launched in 2022. The satellite will be constructed by newly formed GSatcom, a joint venture between Turkish Aerospace and INVAP from Argentina. The satellite features 16 Ku-band transponders for commercial and civil communications and two X-band transponders for military communications.
With the construction of Türksat-6A, Turkey will become one of 10 countries in the world that produces its own telecommunication satellites.

All trademarks, logos and images mentioned and showed on this page are property of their respective owners.

Resources
www.turksat.com.tr
www.wikipedia.org
www.space.skyrocket.de
www.spacenews.com edition March 8th 2011
www.satbeams.com
www.spacevids.tv
www.hurriyetdailynews.com edition September 9th 2020
www.rocketlaunch.live
www.trtworld.com edition September 9th 2020
www.gsatcom.com