GeoOptics
GeoOptics is an environmental data company that carries out daily weather forecasting, environmental monitoring, and research activities. The company focuses exclusively on weather data with a constellation of 24 LEO satellites (CubeSats) called CICERO (Community Initiative for Cellular Earth Remote Observation).
GeoOptics is privately held and gathers data that solves problems making use of Global Navigation Satellite System (GNSS) signals, such as those from the GPS constellation, to examine the Earth's atmosphere in fine detail.
The company has raised a total of 20.8 million USD in funding over 4 rounds. Their latest funding was raised on Feb 19th, 2021 from a Venture – Series Unknown round.
The company developed CICERO 115kgs Micro-satellites together with the University of Colorado Laboratory for Atmospheric and Space Physics (LASP) using the TriG GNSS-RO payload developed to fly on the FORMOSAT-7/COSMIC-2 mission, a Constellation Observing System for Meteorology, Ionosphere & Climate, an international collaboration between NSPO from Taiwan and the NOAA from the USA. Later during development, the massive miniaturization of the GNSS-RO payload, Cion, allowed the satellite design to be changed to a much smaller 6U CubeSat-based version built by satellite manufacturer Tyvak Nano-Satellite Systems.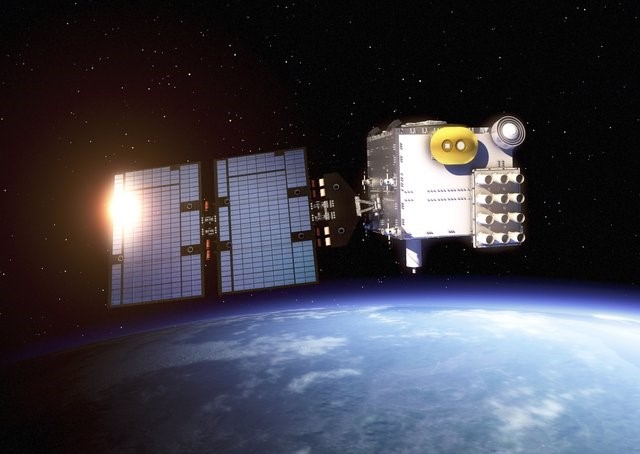 The CICERO constellation provides the highest quality radio occultation data that is made available to potential commercial or government customers. The constellation is designed to create the most detailed picture ever assembled of the Earth's ionosphere, atmosphere, surface and subsurface.
At least one more satellite was built by Orbital Solutions Monaco (OSM) on Tyvak's design and is owned by OSM. This satellite is operated with the GeoOptics satellites for a share on the revenue.
CICERO satellites are launched mainly as secondary payloads and with RideShare launches.

Company History
GeoOptics was founded in 2006 by former NASA researcher and engineer Tom P. Yunck (CTO) The company was created by scientists and engineers with the goal of democratizing access to Earth science data in response to the increasingly urgent need for actionable information about the state of our planet and the impacts of human activity on quality of life and on Earth's future.
In February 2015 GeoOptics received 4.5 million USD financing in a Series A round of funding.
CICERO 6 was the company's first satellite and was launched in June 2017 on a PSLV-XL rocket operated by ISRO from India. Three more satellites, the CICERO 1, -2 and -3 followed in July of that same year on a Russian Soyuz-2-1a Fregat booster, operated by GK Launch Services. Reportedly these three satellites are all inoperative after deployment.
On January 12th, 2018 the CICERO 7 was successfully launched from India on a PSLV-XL rocket, operated by ISRO.
One more satellite, the CICERO 10 (Tyvak-0086), was launched in November 2018 from New Zealand on an Electron KS rocket operated by SmallSat launch operator Rocket Lab.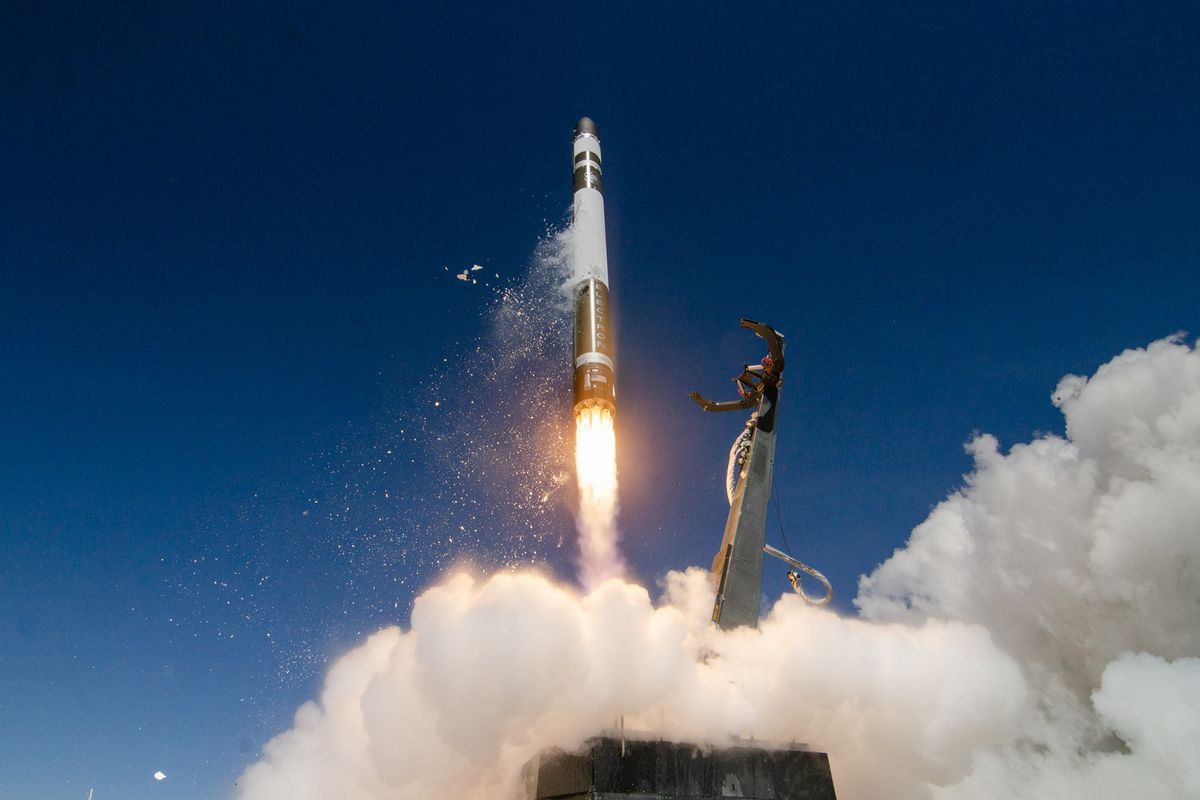 On December 21st, 2018 the company received 2 million USD on funds in a Series A capital round to finance their CICERO constellation built.
CICERO 8 (Tyvak-0076) was launched in November 2018 on ISRO's PSLV-CA launcher from India.
On September 3rd, 2020 the OSM-1/CICERO (Tyvak-0088) CubeSat was launched on a Vega rocket operated by Arianespace from the Kourou launch base in French Guiana.
On November 23rd, 2020 the National Oceanic and Atmospheric Administration (NOAA) awarded contracts to GeoOptics and Spire Global to purchase radio occultation data for their weather forecasting models.
On February 19th, 2021 GeoOptics signed another agreement with the NOAA to expand the provisioning of commercial radio occultation data for operational numerical weather prediction (NWP) models. The company will begin near-real-time data deliveries in March of 2021, with 1,300 occultations per day meeting NOAA's stringent data quality, latency and reliability requirements.
In September 2021 the company received 72 million USD capital in a Series B funding round
In February 2022 the company expanded its operations in Europe. The new subsidiary is located is Lausanne in Switzerland with a team of data scientists represent a key component of GeoOptics plans to enhance their commercial satellite services around the globe.
On May 25th, 2022 launch operator SpaceX orbited two CICERO-2 CubeSats with their Transporter-5 RideShare mission with a Falcon 9 rocket. The spacecraft are the first phase of GeoOptics's CICERO-2 constellation, which form a unified Earth observatory allowing governments, industry, and individual stakeholders to monitor and prepare for the many impacts of climate change.
| | | | | |
| --- | --- | --- | --- | --- |
| Satellite | Mission | Launch Date | Launcher | Launch Operator |
| CICERO 1 | Canopus-V-IK | July 14th, 2017 | Soyuz-2 | GK Launch RUS |
| CICERO 2 | Canopus-V-IK | July 14th, 2017 | Soyuz-2 | GK Launch RUS |
| CICERO 3 | Canopus-V-IK | July 14th, 2017 | Soyuz-2 | GK Launch RUS |
| CICERO 4 | | na | | |
| CICERO 5 | | na | | |
| CICERO 6 | PSLV-C38/CartoSat-2 | June 23rd, 2017 | PSLV-XL | ISRO India |
| CICERO 7 (Tyvak-0085) | PSLV-C40/CartoSat-2 | Jan 12th, 2018 | PSLV-XL | ISRO India |
| CICERO 8 (Tyvak-0076) | PSLV-C43/HysIS | Nov 29th, 2018 | PSLV-CA | ISRO India |
| CICERO 9 | | na | | |
| CICERO 10 (Tyvak-0086) | 'It-Is-Business-Time' | Nov 11th, 2018 | Electron | Rocket Lab NZ |
| CICERO 11 | | na | | |
| CICERO 12 | | na | | |
| OSM-1 (Tyvak-0088) | VV-16 | Sept 3rd, 2020 | Vega | Arianespace FG |
| CICERO-2/VEH 1 | Transporter-5 | May 25th. 2022 | Falcon 9 | SpaceX USA |
| CICERO-2/VEH 2 | Transporter-5 | May 25th. 2022 | Falcon 9 | SpaceX USA |
All trademarks, logos and images mentioned and showed on this page are property of their respective owners.

Resources
www.geooptics.com
www.linkedin.com/geooptics
www.crunchbase.com
www.newspace.im
www.spacenews.com edition November 23rd, 2020
www.space.skyrocket.de
www.tracxn.com
www.everydayastronaut.com edition May 26th, 2022
www.terranorbital.com
www.spaceref.com edition May 2nd, 2022
www.cbinsights.com
www.pitchbook.com
Satellite fleet by GeoOptics