Telkomsat
PT Telkom Satelit Indonesia (Telkomsat), aka PT Telekomunikasi Indonesia, Tbk, (Telkom Indonesia or Telkom), is Indonesia's largest telecommunication and network provider. The company, which is majority owned by the Indonesian government, has a dominating market share of between 45 and 50% in terms of mobile phone subscribers in Indonesia.
Telkom is one of the largest Indonesian companies in terms of market capitalization. It is the parent company of the Telkom Group, which is engaged in a wide range of businesses including telecommunication, multimedia, property and financial services.

Company History
Telkom's history started in 1856, with the operation of Indonesia's first electromagnetic telegraph by the Dutch Colonial Government connecting Batavia (Jakarta) and Buitenzorg (Bogor).
In 1884, the Dutch colonial government founded a private company to provide postal and domestic telegraph services and, later on, international telegraph services. Telephony had been introduced to Indonesia in 1882. Telephony services were provided by privately owned companies under a 25-year government license until 1906, when all postal and telecommunications services in Indonesia were taken over by a government agency established by the Dutch colonial government.
In 1961, most of these services were transferred to a newly- established state-owned company. Four years later, in 1965, the Government separated postal and telecommunications services into two state-owned companies, PN Post & Giro and PN Telekomunikasi.
In 1974, PN Telekomunikasi was further divided into two state-owned companies. Perusahaan Umum Telekomunikasi (Perumtel) provided domestic and international telecommunications services, while PT Industri Telekomunikasi Indonesia (PT INTI) manufactured telecommunications equipment. A further division in 1980 saw the international telecommunications business taken over by the newly established PT Indonesian Satellite Corporation (Indosat). The company connected to Intelsat satellite network and built up a Teleport in Indonesia, to access Intelsat's Indian Ocean Region satellites until 1989.
In 1991 Perumtel became a state-owned limited liability corporation and renamed Perusahaan Perseroan (Persero) PT Telekomunikasi Indonesia, or Telkom.
In 1995, Telkom reorganized the twelve Witels into seven regional divisions covering the main land and various islands. In November that year Telkom shares went on sale through an initial public offering on the Indonesia Stock Exchange.
Mid 1997 Indonesia was badly affected by the Asian economic crisis. Several partners experienced difficulties in fulfilling their obligations to Telkom who eventually acquired control of its partners in the regions.
By 1998 the industry landscape underwent considerable changes and reformations resulting in the elimination of the joint ownership, by Telkom and Indosat, of most of the telecommunications companies in Indonesia. Later that year (28 September 1998), as an effort to improve the global competitiveness of Indonesian satellite operators, the ASSI was established by five satellite operators, PT Telekomunikasi Indonesia Tbk, PT Indosat Tbk, PT Satelindo (merged with PT Indosat Tbk in 2004), PT Pasifik Satelit Nusantara (PSN) and PT Media Citra Indostar.
In 2005 launch operator Arianespace launched Telkom's TELKOM-2 Satellite to replace Palapa-B4. The satellite became Telkom's backbone transmission and supported the national telecommunications network to fulfill rural and multimedia telecommunication needs.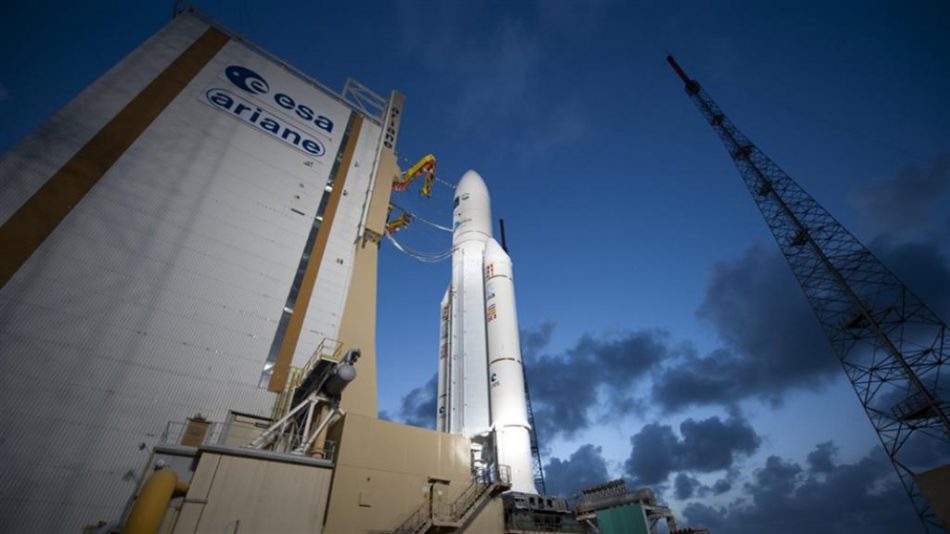 Telkom launched eight satellites till 2005 (including Palapa-A1), named Palapa-A2 (1985), Palapa-B1 (1983), Palapa-B2P (1987), Palapa-B2R (1990), Palapa-B4 (1992), TELKOM-1 (1999) and TELKOM-2 (2005). All of these satellites became a part of Indonesian's Telecommunication's history.
In August 2012, the TELKOM-3 satellite was lost during a launch failure in a dual launch with Express-MD2 for satellite operator RSCC from Russia. The TELKOM-3 satellite was placed into an unusable low orbit following the failure of the Briz-M upper stage of the Proton-M rocket operated by ILS that had launched it. The failure forced Telkom to lease capacity from third parties. The company has lease contracts with satellite operators SKY Perfect JSAT, Eutelsat, ChinaSat and Intelsat for a total of 30 transponders.
In late 2012 Telkom and PT Indosat agreed to provide joint satellite services for their subscribers in Indonesia. The new satellite, Palapa-E would operate to meet future need of HD television and telecommunication services of Indonesia. Both the companies agreed to spend 200 million USD for the procurement of the Palapa-E spacecraft that was built by Orbital Sciences Corporation (Orbital ATK/Northrop Grumman). The new satellite replaced the Palapa-C2, which stopped orbiting in 2014.
The sixth satellite, TELKOM-3S that was planned to replace TELKOM-1 and scheduled to put in orbit in 2014, was delayed. TELKOM-3S, which will expand PT Telkom's C-band capacity and could include also Ka-band will be position at 118°. The launch was originally scheduled for Q1 2016, but was executed on February 15th, 2017. The satellite, built by Thales Alena Space, was launched on an Ariane 5ECA rocket operated by Arianespace. Located at 118° East, the spacecraft will add existing transponder capacity and is replacing the TELKOM-3 satellite, which was stranded in an unusable orbit.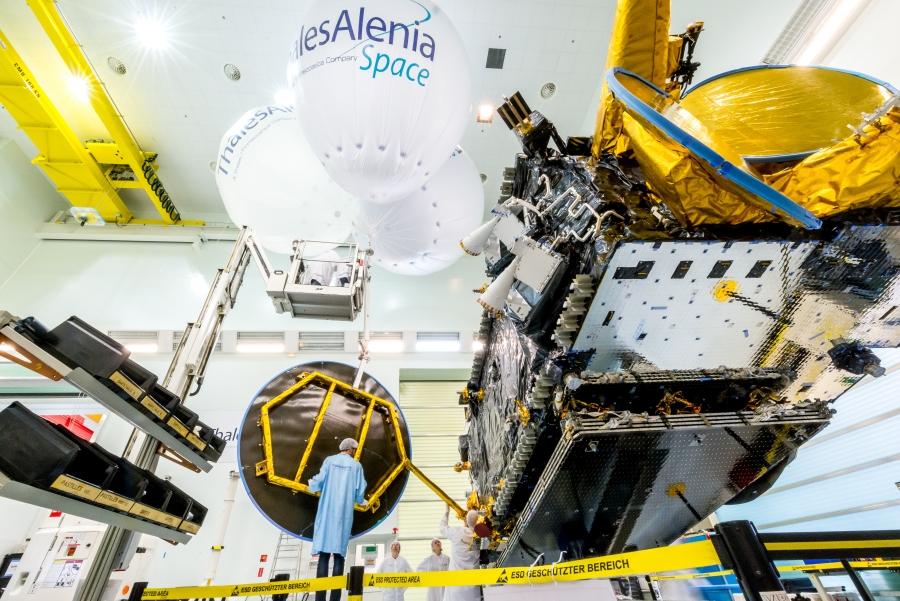 On August 7th, 2018 Telkom launched its newest satellite, Satelit Merah Putih (TELKOM-4) from Cape Canaveral Air Force base in Florida USA on a Falcon 9 rocket operated by SpaceX. The new satellite, built by Space Systems/Loral (SS/L), is located at 108° East, and will replace the TELKOM-1 satellite that will reach EOL. TELKOM-4 will provide services to customers in South-East and South Asia and Indonesia.
In 2018 the Company changed its identity to PT Telkom Satelit Indonesia (Telkomsat), and obtained the Jartatup Satellite license. Telkomsat currently operates 3 satellites owned by Telkom with a total capacity of 133 transponder equivalent (TPE) to meet transmission needs, especially for areas not covered by optical fiber.

In October 2021 PT Telkom awarded satellite manufacturer Thales Alenia Space the construction of the 113BT satellite to increase the capacity to 32Gbps over Indonesia. The 113BT is a new High Throughput Satellite telecommunications satellite in C-band/Ku-Band and will be positioned at 113° East, replacing Nusantara 2 that was lost during the launch by CGWIC. The satellite has a 15-year expected lifetime and will be launched in late 2024.

All trademarks, logos and images mentioned and showed on this page are property of their respective owners.

Resources
www.telkom.co.id
www.telkomsat.co.id
www.nextvasia.com edition Oct 23rd, 2012 by Ananya Sundar
www.budde.com.au
www.spacenews.com editions May 7th 2013, July 7th 2014 and July 22nd, 2014
www.wikipedia.com
www.indonesia-investments.com
www.indosat.com
www.thejakartapost.com edition August 7th, 2018
www.spacenews.com edition August 7th, 2018
www.wikinvest.com
Book: Telecommunications after The Uruguay Round by Gary Clyde
www.palapasat.com
www.space.skyrocket.de
www.assi.or.id
www.arianespace.com press release September 9th, 2014
www.space.skyrocket.de
www.thalesgroup.com