TürkSat-5b at 42° East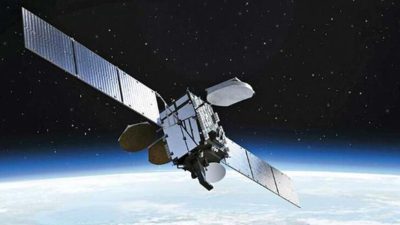 In 2017 Türksat AS ordered the TürkSat-5a and TürkSat-5b satellites with Airbus Defence & Space. The satellites are based on the latest Electric Orbit Raising (EOR) version of Airbus' highly reliable Eurostar E3000 platform, which uses electric propulsion for in-orbit raising and station-keeping.
Türksat AS began the project in September 2011. Turkish Aerospace Industries (TAI) will the turkish industry partner. The final production contract was expected for 2015 but was much delayed to October 2017, when Airbus Defence and Space was selected. TürkSat-5b will be partially (25%) constructed in Türkey by a newly formed company, GSatcom, a joint venture between Türksat and INVAP from Argentina.
TürkSat-5b is a broadband satellite which will operate in Ku- and Ka-bands at the 42⁰ East longitude slot in geostationary orbit. Its HTS (High Throughput Satellite) payload will provide more than 50 Gbps of capacity over a wide coverage including Turkey, the Middle-East and large regions of Africa. The spacecraft will have a launch mass of 4,500 kg and electrical power of 15 kW.
The satellites will have a service lifetime of 15 years. TürkSat-5b is was launched on December 19th 2021 on a Falcon 9 rocket operated by launch operator SpaceX.