Echostar Global
EchoStar Global LLC. (EG) is the Australian subsidiary of EchoStar, Inc. that is designing, constructing and launching a new S-band IoT (Internet of Things) constellation consisting of 28 satellites. The constellation will provide narrowband data services, including machine-to-machine and IoT communications. The system is based on licenses of Sirion, a Helios Wire subsidiary based in Australia, which was acquired by EchoStar Corporation in October 2019.
The satellites are 6U CubeSats and constructed by satellite manufacturer Tyvak Nano-Satellite Systems. Pursuant to Australian authorization and International Telecommunication Union (ITU) filings for the SIRION-1 network, the EG System is licensed to provide MSS on S-band frequencies at the 2,000 – 2,020 MHz uplink frequency and 2,180 – 2,200 MHz downlink frequency.
The initial operations consisted of the EG-1 satellite, which was successfully launched in August 2020 and EG-3, launched in June 2021. Additionally, EchoStar Global acquired ownership of Sirion Pathfinder 2 or Helios Wire Pathfinder 2, a 6U CubeSat built as a demonstrator for Sirion Global's S-band IoT (Internet of Things). Pathfinder 2 was launched in December 2018, for operations under the SIRION-1 ITU filings.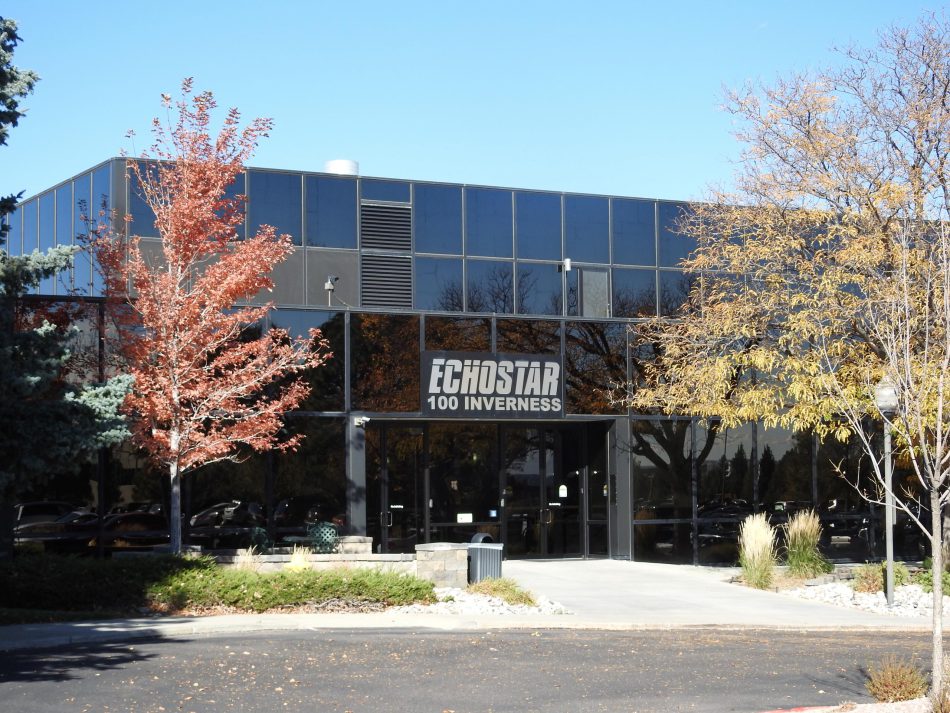 Company History
Holding company EchoStar, Inc. was originally formed in 1980 by its chairman Charles Ergen as a distributor of C-band TV systems. In 1987, EchoStar applied for a direct broadcast satellite (DBS) license with the Federal Communications Commission (FCC) and was granted access to orbital slot 119° W in 1992.
On December 28th 1995, EchoStar successfully launched its first satellite, EchoStar I. On March 4th 1996, EchoStar established the DISH Network brand name to market its home satellite TV system.
In January 2017, the company agreed with DISH to transfer the EchoStar Technologies businesses, which designed, developed and distributed digital set-top boxes, provided satellite uplinking and broadcast services and developed and supported streaming video technology back to DISH. The transaction was completed on January 31st, 2017, substantially returning DISH to its pre-2008 status as a set-top-box hardware manufacturer.
In March 2017, after two delays caused by bad weather conditions, launch operator SpaceX orbited EchoStar XXIII on a Falcon 9 rocket. The satellite provides broadcast services for Brazil. Because EchoStar XXIII is a heavy satellite, this mission did not include a rocket landing post-takeoff, as it would require too much fuel.
EchoStar continued to expand into South America, mainly using capacity on a Telesat satellite, a Eutelsat satellite and Yahsat's Al Yah 3 satellite. Hughes, in partnership with Facebook, has more than 1,000 Wi-Fi hotspots across Brazil, Mexico, Colombia and Peru, Kaul said, with expansions planned later this year into Ecuador and Chile.
On August 2nd 2017 EchoStar lost contact with its 20-year-old Echostar-3 satellite, built by Lockheed Martin and launched in 1997 on an Atlas 2AS rocket. The satellite was already operating five years past its design life, and had been placed in a fuel-saving inclined orbit for the past three-plus years.
In June and July 2018 UK-based satellite operator Inmarsat offered to acquire EchoStar but the offers were rejected.
On May 20th, 2019, EchoStar sold the Broadcast Satellite Services included the 9 owned satellites for 800 million USD to DISH Network Corporation reshaping EchoStar as a company whose primary focus is on internet connectivity.
In October 2019 EchoStar's subsidiary, EchoStar Global, LLC acquired Helios Wire Corporation, a satellite-enabled IoT connectivity company headquartered in Vancouver, Canada. The acquisition included Helios' Australian subsidiaries Sirion Holdings, Pty. Ltd. and Sirion Global, Pty Ltd. Sirion Global was holding global spectrum rights for S-band Mobile Satellite Service (MSS), administered by Australia, and had been working to develop solutions for high volume asset tracking and monitoring applications by satellite. Sirion Global Pty Ltd. was renamed EchoStar Global Australia, Pty. Ltd., which now holds global S-band non-geostationary stationary satellite spectrum rights for mobile satellite services.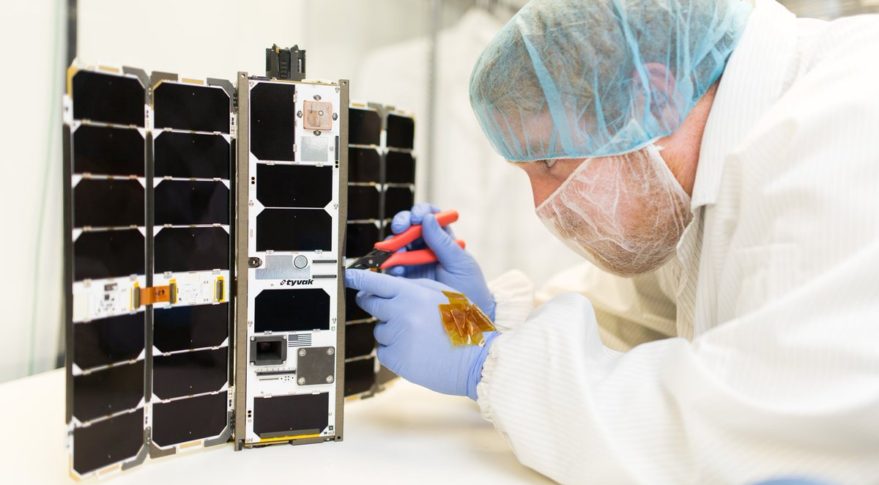 In November 2019 Echostar Global ordered two tiny S-band satellites from satellite manufacturer Tyvak Nano-Satellite Systems to jumpstart a Low Earth Orbit constellation using spectrum gained through Helios Wire.
On August 31st, 2020 EchoStar Global's EG-1 (Tyvak-0172) was launched with the SAOCOM-1B mission on a Falcon 9 rocket operated by launch operator SpaceX.
On September 2nd, 2020 EG-2 (Tyvak-0171) satellite was launched with the VV16 mission, the first flight of the Arianespace' Vega launcher in 2020. It is unclear, if this satellite is operational.
On June 30th 2021 EG-3 (Tyvak-0173) atellite was launched with the Transporter-2 RideShare mission on a Falcon 9 rocket operated by SpaceX.

| | | | | |
| --- | --- | --- | --- | --- |
| Satellite | Mission | Launch Date | Launcher | Launch Operator |
| Sirion Pathfinder 2 | SSO-A | Dec 3rd, 2018 | Falcon 9 | SpaceX USA |
| EG-1 (Tyvak-0172) | SAOCOM-1B | Aug 31st, 2020 | Falcon 9 | SpaceX USA |
| EG-2 (Tyvak-0171) | VV16 | Sept 2nd, 2020 | Vega | Arianespace FG |
| EG-3 (Tyvak-0173) | Transporter-2 | June 30th, 2021 | Falcon 9 | SpaceX USA |
All trademarks, logos and images mentioned and showed on this page are property of their respective owners.

Resources
www.echostarglobal.com
www.echostar.com
www.echostarmobile.com
www.prnewswire.com edition October 25th, 2019
www.spglobal.com edition October 25th, 2019
www.sec.gov
www.spacenews.com edition November 14th, 2019