APT Satellite Co.
APT Satellite Company Ltd. (AP Satellite Co. or APSTAR) is a wholly owned subsidiary of APT Satellite Holdings Ltd, a listed company in the Stock Exchange of Hong Kong and is a satellite operator in Asia Pacific region. APSTAR currently owns and operates five in-orbit satellites: APSTAR-5C, APSTAR-6C, APSTAR-7, APSTAR-9A and APSTAR-6D, covering regions in Asia, Europe, Africa, Australia and Pacific island which contain approximately 75% of the World's population. The company is also leasing capacity on Chinasat-12 (APSTAR-7B) from ChinaSat satellite operator.
APSTAR is a fast growing satellite operator headquartered in Hong Kong. APT Satellite reported a revenue of 1.24 billion Hong Kong dollars (160 million USD) in 2018, up 2.5% from the year prior.
APT Satellite has two regional competitors, AsiaSat, a fellow Hong Kong based satellite operator and Thaicom, the satellite operator based in Thailand.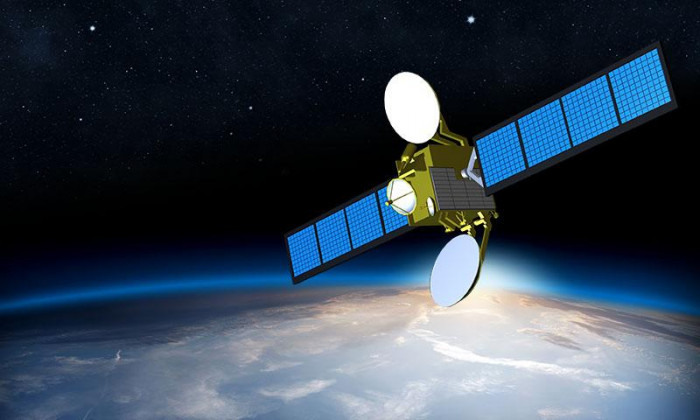 Company History
APT (Asia Pacific Telecommunications) Satellite Company, Ltd. was formed in 1992 by the China Yuan Wang (Group) Corp, the China Telecommunications Broadcast Satellite Corp. (ChinaSat), the Ever-Victory System Company and the Chia Thai Group of Thailand.
APSTAR was a late-arriving competitor to AsiaSat satellite operator and the Government of China sponsored it, APSTAR was a rival to the AsiaSat system.
APT Satellite Co. moved rapidly from its formation in 1992 to the launch of APSTAR-1 on July 21st, 1994 by a Chinese CZ-3 launch vehicle, operated by CGWIC. The Hughes HS-376 spacecraft was outfitted with 24, low-power (16W) C-band transponders. To cover the East Asian region (PRC, Hong Kong, Japan, Singapore, Indonesia, and Vietnam), APSTAR-1 was to have been located at 131° E. However, concerns rose by Japan and Tonga about interference with spacecraft already in the 130-131° E area forced APSTAR to begin operations at 138° E under a lease arrangement with Tonga.
Late 1993 APT Satellite Co. signed a contract with Hughes (Lockheed Martin) to provide an HS-601 model spacecraft for the launch of APSTAR-2 in 1994. After delays APSTAR-2 was launched on 26 January 1995, on the CGWIC Long March 2E rocket from Xichang, China, but it was lost in an explosion shortly after liftoff.
This was the fifth flight of the Long March 2E rocket, and the second failure. The prior failure in December 1992 was of a Long March 2E rocket carrying the Optus-B2 satellite of SingTel-Optus Australia, also manufactured by Hughes (Lockheed Martin).
In 1997 APT Satellite Holding was planning a direct broadcasting system service in China, pending approval from the authorities. APT Satellite plans to spend around 300 million USD for the direct broadcasting system in China, which allows improved reception of satellite information with smaller antennas. APT Satellite Co. Ltd. was seeking approval for the service from the Ministry of Broadcasting, Film, and Television in Beijing and hoped to receive approval in early 1998.
Three agreements regarding APSTAR-5 (Telstar-18), which would replace APSTAR-1, to expire in mid-2004, were signed in Hong Kong on January 8th, 2001.
The total project cost of APSTAR-5, which includes the costs of the satellite, launch service, launch insurance, ground facilities for telemetry, tracking and control, related expenses and capitalized interest, would amount to about 230 million USD, which would be funded by bank loan and internal resources of the APT Satellite Holdings Ltd.
The APT Satellite Co. Ltd. and the Singapore Telecommunications Ltd. (SingTel) signed a lease agreement for the leasing of 15 C-band transponders of APSTAR-5 for the life of the satellite. Upon completion, SingTel could either use the transponders capacity itself or lease it to its customers.
On September 20th, 2002, Loral Orion, Inc. a subsidiary of Loral Space & Communications Ltd. and merged in 2006 with Telesat in Canada, entered into an agreement with APT Satellite Co. Ltd. pursuant to which Loral Orion would participate on a 50-50 basis in the ownership of the APSTAR-5 satellite. Loral Orion's purchase price for its 50% interest in the satellite was 115.1 million USD, representing 50% of the current estimated cost of constructing, launching and insuring the APSTAR-5 satellite. To ensure a timely launch of APSTAR-5, Loral Orion, APT and Space Systems/Loral (SS/L) had agreed that, if a U.S. license to launch APSTAR-5 on board a Chinese Long March rocket has not been secured by September 30, 2002, a Western launch provider would be used.
The China Great Wall Industry Corporation (CGWIC) was to launch APSTAR-5, a high-power satellite to be made by the US-based Space Systems/Loral Inc. (SS/L).
In February 2003 SS/L agreed with APT Satellite Co. Ltd. and CGWIC to provide the launch services for APSTAR-5 with the LM-3B launch vehicle at the Xichang Satellite Launch Center.
On June 29th, 2004, during the launch of the APSTAR-5 satellite on a Sea Launch Zenith booster, the upper stage shut down 54 seconds early due to a wiring fault, leaving the satellite in a lower orbit. The APSTAR-5 satellite launch was considered a partial failure because it was placed in a lower-than-intended orbit. The spacecraft was able to reach its destination in GEO using its onboard thrusters without reducing its on-orbit lifetime.
APSTAR-6 satellite was launched from southwestern China by CGWIC's Long March 3B rocket from Xichang Satellite Launch Center in Sichuan province on 12 April 2005 to replace the aging APSTAR-1A.
In April 2010 APT Satellite ordered the APSTAR-7B satellite with satellite contractor Thales Alenia Space in France. APSTAR-7B Satellite was based on the Spacebus 4000 C2 Platform and has 28 C-band and 23 Ku-band high power transponders.
On March 31st, 2012 launch operator CGWIC from China successfully launched the APSTAR-7 communication satellite into orbit with its Long March-3B carrier rocket. It would replace the APSTAR-2R, which had been in orbit about 16 years. APSTAR-7 is a high-power broadcasting and communication satellite that can provide TV transmission and satellite communication services to Asia, the Middle East, Africa, Australia and Europe, as well as live TV broadcasting and transcontinental communication and broadcasting services to China, the Middle East, Central Asia and Africa.
Their APSTAR-9 located at 142° E, was launched on October 17th 2015 aboard of a Long March CZ-3B/E rocket of CGWIC launch operator from China.
In 2017 APT Satellite's launched two new satellites, APSTAR-6C on a Chinese Long March 3B/E rocket in May 2017, and APSTAR-5C, a Telesat-owned spacecraft that APT Satellite helped finance and design, in September 2017 on a SpaceX Falcon 9. Both replace older spacecraft while adding new features; Ka-band capacity on APSTAR-6C and high-throughput Ku-band capacity on APSTAR-5C.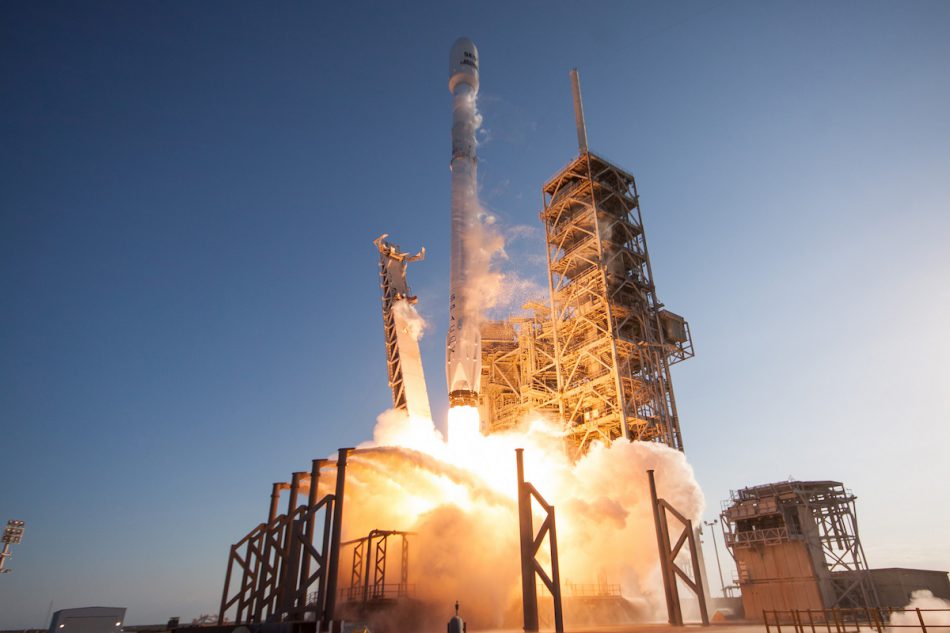 In July 2020 Chines launch operator CGWIC successfully orbited Apstar's APSTAR-6D on a Long March 3B launch vehicle from Xichang Satellite Launch Center in Sichuan China. APSTAR-6D is a high-throughput (HTS) satellite with a total capacity of 50 gigabits per second and will be located at 134° E.

On January 12th, 2023 APSTAR-6E was launched on a Chinese CZ-2C booster, operated by CGWIC, with an additional propulsion module called SPS. But due to a series of valve faults involving the pressurization system, the SPS main engine could not be used for orbital raising. No significant loss of life was anticipated, but the orbital raising took several weeks longer than planned.

All trademarks, logos and images mentioned and showed on this page are property of their respective owners.

Resources
www.apstar.com
www.satbeams.com
www.wikipedia.org
www.spacenews.com  edition March 19th 2018
www.abu.org.my
www.spacenews.com  edition July 9th 2020
www.space.skyrocket.de