Scepter
Scepter is a privately held start-up company that has developed and patented an approach to monitoring air pollution in real-time using an array of terrestrial, airborne and Low-Earth-Orbit (LEO) satellite sensors to measure the vertical air column.
Scepter, which has been in stealth mode for approximately two years, will provide global-to-local real-time air pollution data, integrated with data from other sources, blended with wind data, filtered through accepted healthcare criteria and analyzed to provide actionable information for businesses, consumers, governments and NGO's.
Scepter's approach integrates existing, spotty ground-based sensor networks with its own space-based sensors to provide a unique 3D-view of the atmosphere, a perspective not being provided by anyone today. Scepter distinguishes itself among other air monitoring entities in that its measurements are in real-time and measure a variety of emissions: particulates, methane and other criteria pollutants. The unique qualities of Scepter's process are reflected in patents awarded to the company in the U.S. and internationally.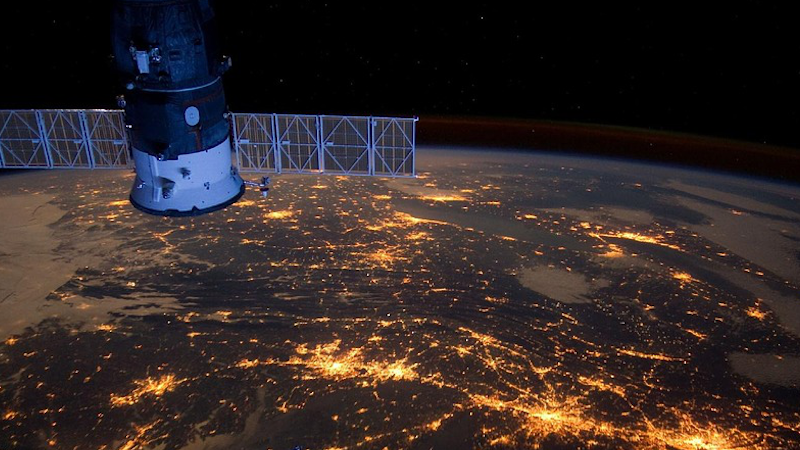 The company wants to launch their satellite constellation in 2023 and increase coverage to more than 24 satellites in three years, providing global atmospheric monitoring services for government and commercial customers. Satellite manufacturer Maxar/ SSL is to build Scepter's spacecraft, which is the size of the satellites SSL built for Planet's SkySat Earth observation constellation.

Company History
The company was founded in 2016 by entrepreneur Philip Father, former CEO of ProtoStar, Ltd, a GEO satellite operator that had two satellites in orbit (ProtoStar-1 & ProtoStar-2), but went bankrupt in 2009. ProtoStar-2 satellite was acquired in 2010 by satellite operator SES.
Scepter had been operating in stealth mode for approximately two years, before it came out into the open, announcing its plans for global atmospheric monitoring services and seeking for investments.
In June 2021 Scepter funded 5 million USD, led by L37 Ventures and Table Rock to further develop its patented ScepterAir, integrated data analytics platform.
In December 2021 Oil company ExxonMobil and Scepter agreed to deploy an advanced satellite technology and data-processing platforms to detect methane emissions.

All trademarks, logos and images mentioned and showed on this page are property of their respective owners.

Resources
www.scepterair.com
www.spacenews.com  edition March 23rd, 2018
www.businesswire.com  edition June 4th, 2021 
www.eomag.eu
www.maxar.com
www.businesswire.com  edition November 11th, 2021
www.bloomberg.com  edition November 11th, 2021
www.pboilandgasmagazine.com  edition December 16th, 2021
www.crunchbase.com
www.briia.io
www.pitchbook.com