Boeing
Boeing Commercial Satellites makes satellites and is a unit of Boeing Defense, Space & Security (BDS) of Boeing Corp. one of the world's largest defense contractors. BDS operates in five key markets: Commercial Derivative Aircraft, Military Rotorcraft, Human Space Exploration, Satellites, Autonomous Systems and Services.
Boeing is organized into five primary divisions:
Boeing Commercial Airplanes (BCA),
Boeing Defense, Space & Security (BDS)
Engineering, Operations & Technology,
Boeing Capital,
Boeing Shared Services Group.
In 2019, Boeing's global reputation, commercial business and financial rating suffered after the 737 MAX was grounded worldwide following two fatal crashes in late 2018 and early 2019.
Boeing Defense, Space & Security, formerly known as Boeing Integrated Defense Systems (IDS), is a consolidated group which brought together major names in aerospace; Boeing Military Airplane Company; Hughes Satellite Systems, Hughes Helicopters minus the commercial helicopter products (which were divested as MD Helicopters), Piasecki Helicopter, subsequently known as Boeing Vertol and then Boeing Helicopters, the St. Louis-based McDonnell division of the former McDonnell Douglas Company and the former North American Aviation division of Rockwell International.

A short History of Hughes Satellite systems
In 1948 the Hughes Aircraft Company (founded by Howard Hughes) formed the Aerospace Group within the company, divided into Hughes Space and Communications Group and Hughes Space Systems Division.
In 1953 the Howard Hughes Medical Institute (HHMI) was formed, and Hughes Aircraft reformed as a subsidiary of the foundation. The charity status of the foundation allowed Hughes Aircraft to avoid taxes on its huge income. In 1961 the two Aerospace Group divisions were reformed as Hughes Space & Communications Company and launch the first geosynchronous communications satellite, Syncom, in 1963.
On April 5th, 1976 Howard Hughes died at the age of 70, leaving no will and in 1984 the Delaware Court of Chancery appointed eight trustees of the Howard Hughes Medical Institute, who decided to sell Hughes Aircraft to General Motors for 5.2 billion USD.
GM merged Hughes Aircraft with its Delco Electronics unit to form Hughes Electronics. This group then consisted of:
– Delco Electronics Corporation
– Hughes Aircraft Company
– Hughes Space & Communications Company
– Hughes Network Systems
– DirecTV
In 1995 Hughes Space & Communications Company became the world's biggest supplier of commercial satellites. In 1997 GM transferred Delco Electronics from Hughes Electronics to its Delphi Automotive Systems and later in that year sold the aerospace and defense operations of Hughes Electronics (Hughes Aircraft) to Raytheon.
Hughes Space & Communications Company remained independent until 2000, when it was purchased by Boeing and became Boeing Satellite Development Center (BDC).
Boeing Defense, Space & Security (BDS) is one of the company's five divisions. Its portfolio includes manned and unmanned aircraft programs, space and satellite systems, intelligence and security systems, and extensive integration expertise. BDS is a 31 billion USD business with about 50,000 employees worldwide. BDS is organized around five major business units:
Boeing Military Aircraft; responsible for fighter aircraft, airlifters, aerial refueling tankers, helicopters, and airborne warfare systems. The group is headquartered in St. Louis.
Network and Space Systems; World's largest satellite manufacturer; also offering electronic and information solutions, strategic missile and defense systems, and other space and intelligence systems. The business has more than 60 years of space exploration expertise.
Global Services and Support (GS&S); Operating at 264 locations worldwide, this global business sustains aircraft and systems with a full spectrum of products and services, including aircraft maintenance, modification and upgrades; supply chain management; engineering and logistics support; pilot and maintenance training, and other defense and government services.
Boeing Phantom Works; Creates and advances new products and capabilities by drawing on its expertise in innovation, advanced experimentation, and prototyping.
BDS Development; Enhances performance on key defense and space pre-production development programs by consolidating management, expertise and resources into one organization. BDS is also a key partner in two space industry joint ventures.
Boeing's BDS manufactures satellites for all major satellite operators like, Intelsat, Eutelsat and Telesat. Their flagship satellite model, the Boeing 702, is a powerful, scalable product line offering flexible designs that can operate in the geosynchronous, medium-Earth or low-Earth orbital planes. BDS have launched more than 50 satellites to date.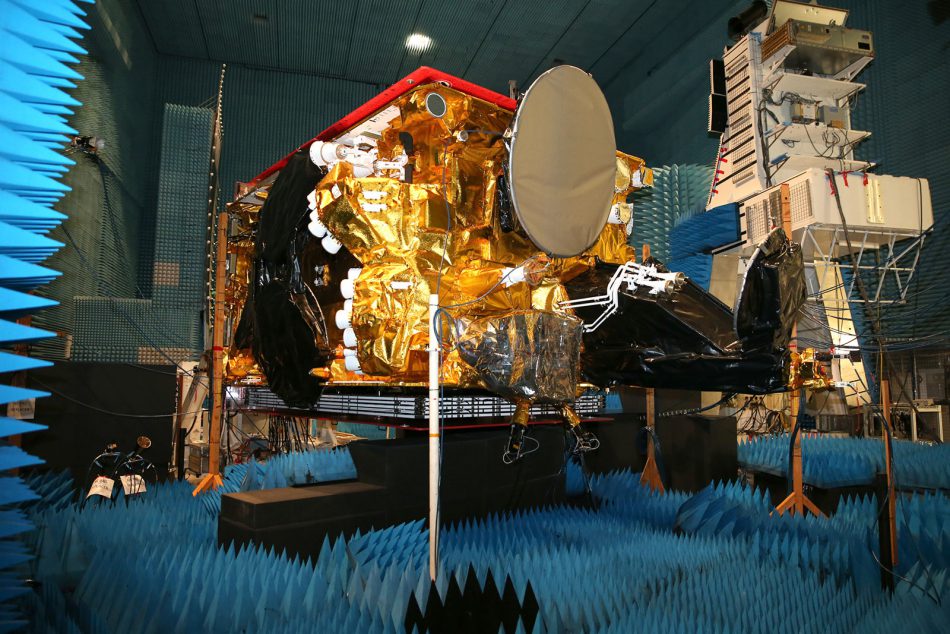 United Launch Alliance, Joint Venture with Lockheed Martin
On May 2nd, 2005, The Boeing Company and the Lockheed Martin Corporation announced their intention to form a joint venture called the United Launch Alliance (ULA), combining the production, engineering, test and launch operations associated with U.S. government launches of Boeing Delta and Lockheed Martin Atlas rockets, providing world-class space launch services for the U.S. government at lower cost.

United Space Alliance, Joint Venture with Lockheed Martin
United Space Alliance (USA), headquartered in Houston, Texas, was a spaceflight operations company and a joint venture equally owned by Boeing and Lockheed Martin in response to NASA's wish to consolidate many Space Shuttle programs to one prime contractor. USA and NASA signed the Space Flight Operations Contract in September 1996 to become the single prime contractor that NASA was seeking.
USA was established in August 1995 as a Limited Liability Company (LLC). In 2008 USA employed approximately 8,800 people in Texas, Florida, Alabama, and the Washington, D.C. area.
In 2014 both Boeing and Lockheed Martin decided to wind down the joint venture. As of September 30th, 2014, USA no longer holds active contracts and will not pursue future contracts. Since December 2019, USA was dissolved and is no longer an operating entity.

Resources
www.gobcss.com
www.boeing.com
www.ulalaunch.com
www.unitedspacealliance.com